Vegetarian fare, while rarely challenging to find these days, is sometimes lackluster or just downright underwhelming. As almost any long-time vegetarian will tell you, menus with international flair are typically better suited to their bored palate. Eau Claire is fortunate to have a number of delicious ethnic options featuring vegetarian dishes, but one of my favorites is the falafel at Water Street Deli.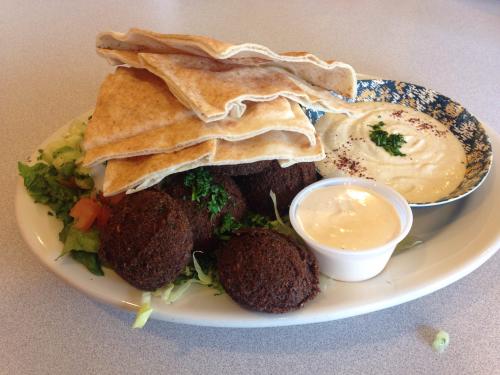 These crisp little green patties are fried to perfection; served either in a pita sandwich surrounded by fresh veggies and covered in a delicious tahini sauce or part of a variety of dishes (pick 3 of 5) on the vegetarian plate. My most recent trip happened after a long day of thrifting and I wanted to eat something light and fresh. So, I opted for the vegetarian plate with falafel, baba ghanouj and a salad.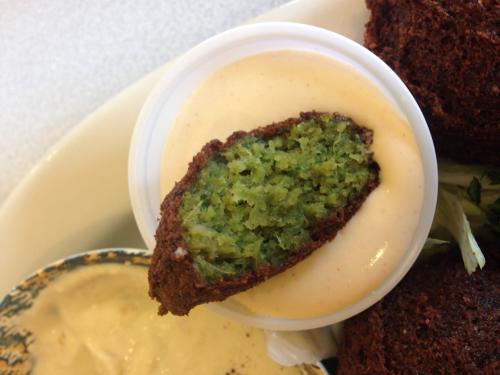 The salad was served with crisp, niblet-sized veggies including onion, tomato, green pepper, and cucumber (side note: I've never had a mealy tomato here) and topped with a subtle parsley dressing. The baba ghanouj was creamy and garnished with parsley and a sprinkling of smoked paprika, and of course – the falafel with its crisp exterior and light, moist interior – perfectly rounding out the meal.
Water Street Deli is a locally-owned, casual dining venue located close to the UW-Eau Claire campus. Its affordable, Mediterranean-inspired menu is fresh and offers options for everyone.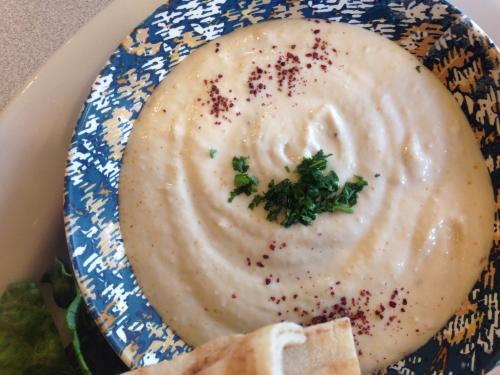 Last but not least, they sell their delicious hummus and baba ghanouj right in the store, as well as at other local grocers. If you just can't get enough, grab some to go. Enjoy!