Crossing the finish line and throwing your fists into the air in jubilation -- that's the feeling thousands of participants are getting May 1st at the 2016 Eau Claire Marathon. And very much like completing the race, marathon organizers are feeling their own victory rush coming on sooner than they thought: Advance registrations are up sooner than they ever have been before.
"We have more runners registered today (March 10th) than we had last year on April 20th, which to me is crazy!" said Eau Claire Marathon Race Co-Director Emi Uelmen.
It's been an ambitious year of change for the marathon's organizers. Emi and her father, Race Director Pat Toutant, have been stewards of the race after rescuing it from cancellation in 2013.
"When our family first learned that The Eau Claire Marathon had been canceled, we were disappointed because we had enjoyed participating in the past. In an instant, conversation turned to the exciting opportunity to make a meaningful difference in many lives," wrote Pat on the race's official website EauClaireMarathon.com.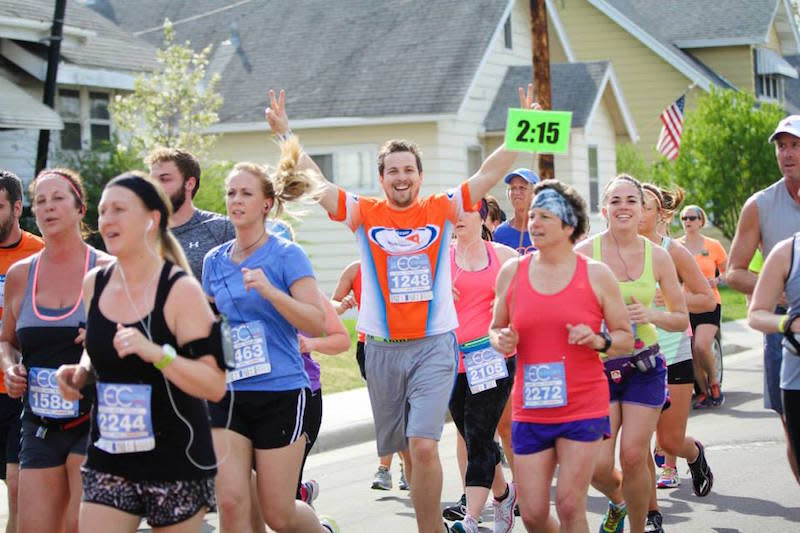 Their aim is to create a high-quality, well-managed experience for runners in the Eau Claire area and the Midwest at large. "People like a healthy lifestyle," said Emi. "They like to be able to run a 5k and be part of the action as much as running the full marathon."
After directing the race in 2014 and 2015, Pat and Emi have the feeling they've got the race's course in its best position yet.
Highlighting Eau Claire's beautiful waterways, the 2016 Marathon course will showcase 10 Eau Claire bridges, more than ever before including the new High Bridge that links Forest Street by the Cascades paper mill to First Avenue in the Cannery District. Also new this year the course will feature nearly 10 blocks of S. Barstow St. in downtown Eau Claire, passing by the business district and Wilson Park.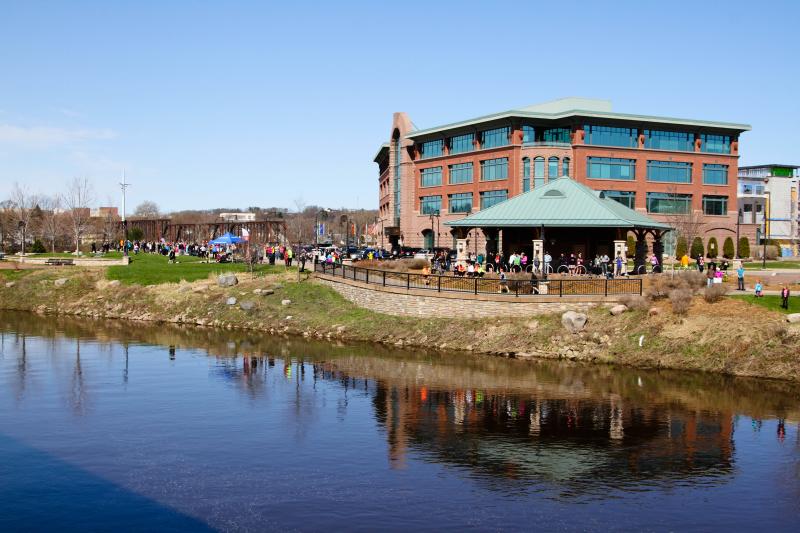 Additionally the expo held the day before the race was moved from Scheels All Sports in the Oakwood Mall to the McPhee Center on UW-Eau Claire's upper campus. This new location allows event promoters to feature more vendors (there's 40+ this year) and it allows Saturday's kids runs to join the expo, including the Second Annual Cheri Uelmen's Fantastically Fun Kid's Run, a half mile course for ages 2-5 and a one mile course for ages 5+.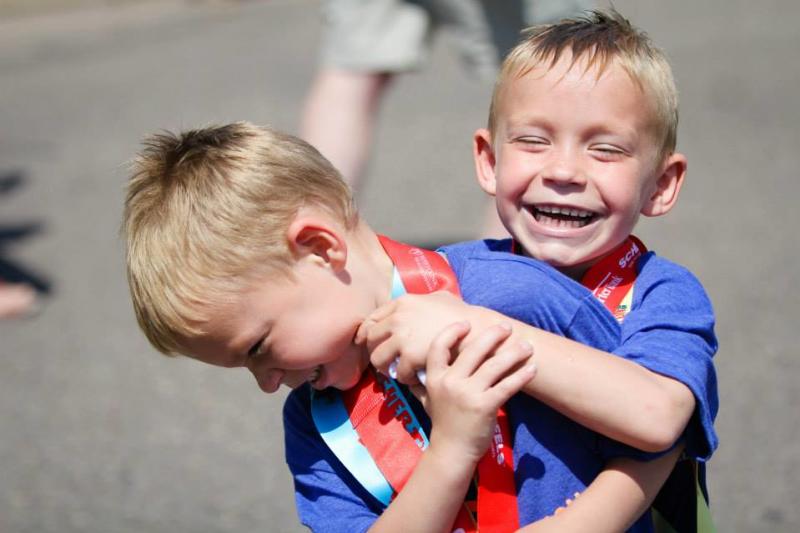 Race directors are also pleased to present an Eau Claire Marathon mobile app which could be ready for downloading as soon as Apr. 1 which will feature a weekend schedule, packet pickup info, interactive course maps, runner tracking, news updates, training plans, weather, race results, pictures, and videos.
From 2-6pm come to Visit Eau Claire's official Eau Claire Marathon after party on Water Street. We will have our mobile marketing center the Eau Claire-Stream on display with live music on its fold-down stage, plus beer, root beer, and water sales.
We want you to show up on May 1 to cheer on our marathon runners, or better yet, we hope this race inspires you to get a better handle on your own wellness and sense of community involvement. And who knows! Maybe we will see you at the finish line at the 2017 Eau Claire Marathon, throwing your fists into the air in jubilation, celebrating the completion of your own exciting wellness goals.