Ballin' on a budget?
You don't have to live in the same zip code as the Milwaukee Brewers to enjoy a good day at the ballpark. Right here in Eau Claire we have the Eau Claire Express. May through August, you can enjoy baseball at Carson Park without breaking the bank. If you're on a budget, an Express Game is a great way to get a lot of bang for your buck. Here's how you can stretch your dollars at an Express Game.
Fan Deck Seating
There are a few ticket options at the Express Games. General admission is $9, reserved grandstand seating is $11, and reserved box seats are $14. Then there's a special seating area known as the Fan Deck. While the cost is $28, it comes with quite a few perks. For starters, you get great seating in right field. The other perks involve food and drinks. In the Fan Deck, you get unlimited food and Coca-Cola products throughout the game. For those 21 and over, you receive four domestic beer tickets. Additional alcoholic beverages may be purchased for $1 a piece.
Day of the Week Promotions
Every night of the week also features a different promotion. Monday nights, for example, are massage nights. Paradise Massage will be on hand to provide complimentary chair massages during the game. Friday night games include a fireworks show. On Saturday nights there will be live bands performing in front of the baseball stadium. And on Sundays, attendees can get autographs and pictures taken with their favorite Express players.
Giveaway Nights
Express games also are fun because of the giveaways. They give away everything from seat cushions, Express t-shirts, a free admission night and even concert tickets. There's something for everyone.
Fourth of July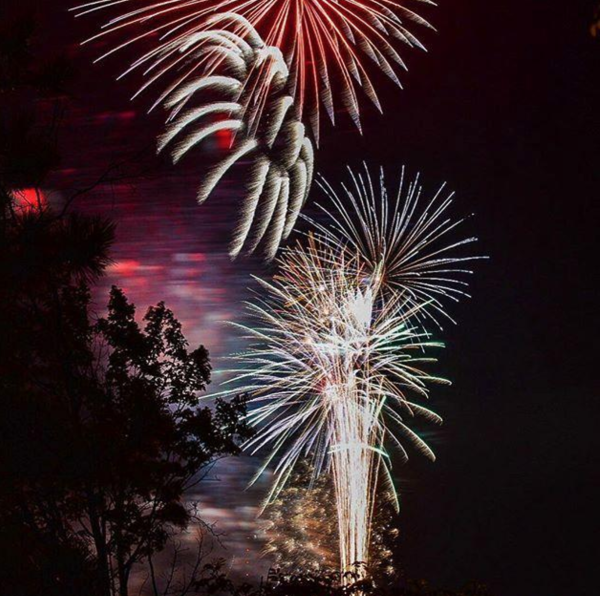 (Image credit: IG @pete54701)
If you're celebrating the Fourth of July on a budget, then you won't want to miss the Carson Park celebration. I have been to many Express games over the years, and it's always one of my favorite nights. Not only do you get to watch the game, but you also get to come on the field afterward for a great view of the fireworks. 
While you wait for the game, there is a Fun Fair at the Chippewa Valley Museum, just a short walk from the baseball stadium. Admission is free. There are carnival games, a pie walk, a local history trivia challenge, live music, and fresh food off the grill. You do have to pay for food and beverage. But the rest is free to enjoy.
If you're pinching pennies, an Express game is a great way to have a fun night out on a budget. Enjoy one of the many different giveaways or theme nights, get unlimited food and drink in the fan deck, or make a full day of budget-friendly entertainment on the Fourth of July. There's nothing like a night enjoying a game under the lights at Carson Park.
The next time you're at a game, don't forget to use #CaptureEC to share your photos with us.