Love is in the (Fresh) Air
When in a relationship, whether new or long-term, it's easy to fall into the same old date night routine. But in the Chippewa Valley you never need look far for something new and fun, especially in the summertime. With so many awesome options taking you outside into the fresh air and sunshine, we're offering up some fresh suggestions!
Outdoor Concerts and Movies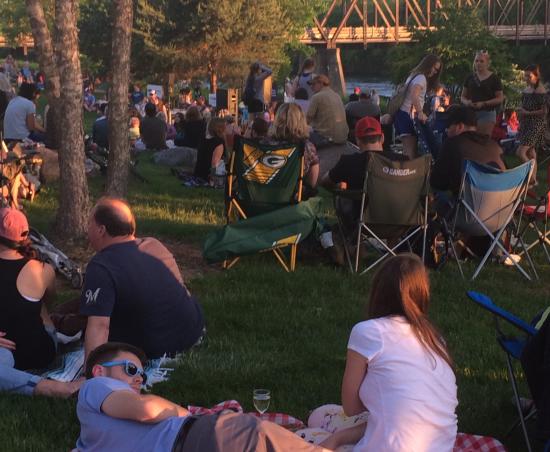 Summer offers ample opportunities to liven up your date life while still sticking to the old traditions of music and movies.
Owen Park hosts Tuesday Night Blues each Tuesday night from Memorial Day through Labor Day, and the Eau Claire Municipal Band plays Wednesday nights in June and July. Pack a picnic or pick something up from one of the restaurants on nearby Water Street, and enjoy an evening of music under the pines. Owen Park is pet-friendly too.
Every Thursday from June through August, the Sounds Like Summer Concert Series in Phoenix Park features music, food and fun. Grab a wood-fired personal pizza and some ice cream, or bring a picnic basket and lawn chairs to settle in for the evening. Alcoholic beverages are allowed during the concerts, and pets are always welcome in Phoenix Park.
Missing the drive-in theatre experience? Indulge your nostalgia at the Summer Cinema on the UWEC campus. Wednesdays starting in June and continuing through July, gather on the lawn by the west side of the Haas Fine Arts Center for showings of newer and classic films. Don't forget to bring a blanket!
Disc Golf Courses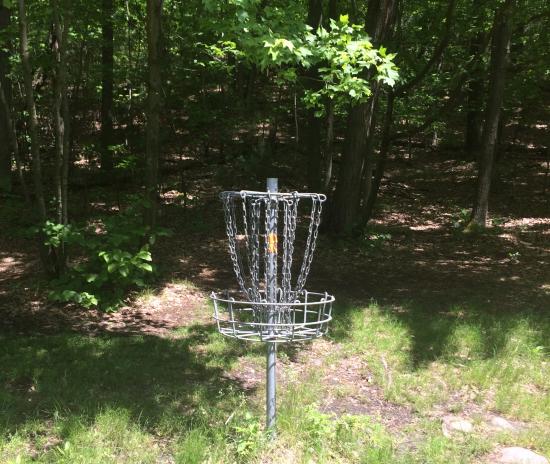 If you're seeking something a bit more active, something good for one on one or group dates that allows you to engage in a little competition, check out one of Eau Claire's popular disc golf courses.
Tower Ridge Recreation Area, in the township of Seymour, is a local favorite. An eighteen-hole course surrounded by woods, it's easy to lose yourself in the beauty of the park. Wear good walking or hiking shoes as the course is hilly and can be muddy after a hard rain. Bring cash for the $3.00 daily park entrance fee. Other popular courses are located at Mount Simon Park, Delong Middle School and on the UWEC upper campus.
Bike Ride and Sculpture Tour
The City of Eau Claire has over 28 miles of recreational trails, providing ample opportunity to enjoy the outdoors via bicycle. Don't have a bike? Riverside Bike and Skate on Water Street offers rentals!
The Chippewa River Trail and Old Abe Trail are convenient to Downtown Eau Claire, Water Street and many beautiful city parks.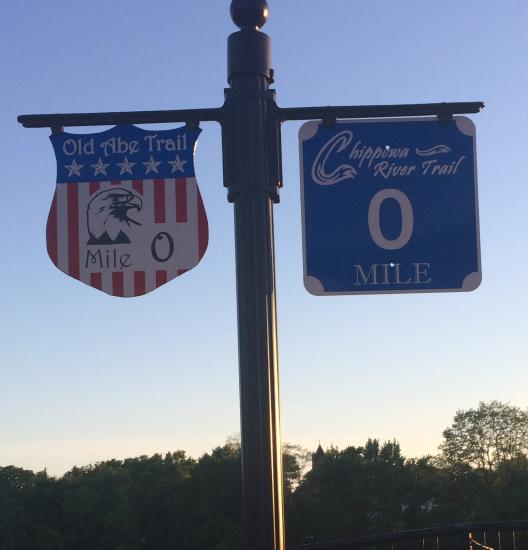 Need a break from biking? Visit any of the local restaurants and cafes offering outdoor seating. The Livery, a.k.a. Cowtown Saloon in downtown Eau Claire is a favorite with their popular patio. Enjoy a signature cocktail and dinner by their fire pit. The prickly pear mojitos and calamari are delicious!
For dessert stop in at Ramone's Ice Cream Parlor, a new hot spot, for a cone or dish of Chocolate Shoppe Ice Cream, and enjoy it while taking in The Sculpture Tour. Located in downtown Eau Claire and on Water Street, the Sculpture Tour has been a privilege to host for the past several years. Updated every May, the Sculpture Tour is guaranteed to spark some interesting conversations with your date. Be sure to cast your votes for your favorite sculpture, ballot boxes are located at various points on the tour. Some past winners are permanently displayed around town.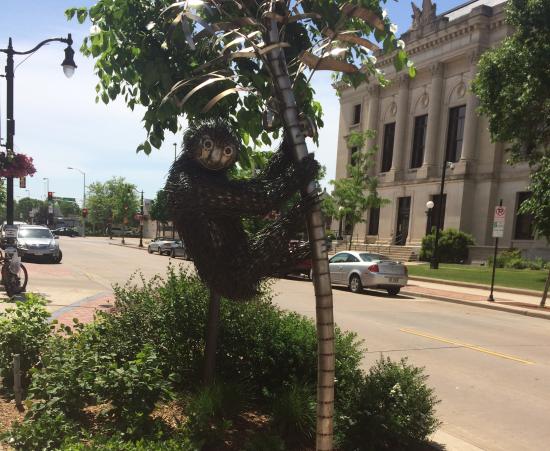 So now that you know where to start, get out there and make some romance! Share all those loving selfies with us at #CaputureEC!