The Lakely Offers a New Twist on Upper Midwest Tastes – and Some Amazing Cocktails, Too
On a recent Saturday night, the first night of live music at The Lakely, who should pop in to spin some old country records and jam with friends on his OP-1 synthesizer but musician Justin Vernon, one of the co-owners of the brand new restaurant and bar inside The Oxbow Hotel, 516 Galloway St., downtown's new boutique hot spot. Word spread, and it didn't take long until the space was flush with guests from all over town.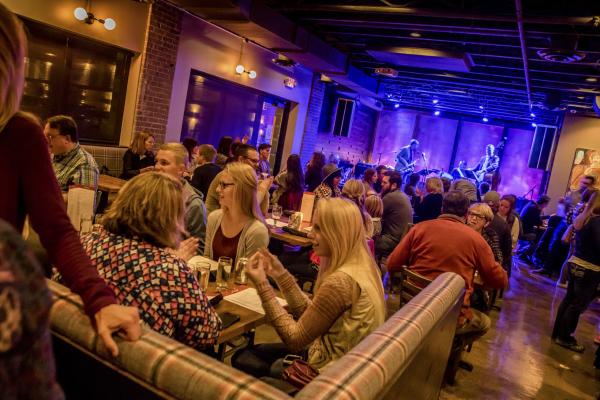 It was a cool thing to witness, to be sure, but also it acted as a pretty effective stress test for the restaurant and bar staff, who opened the doors to their first guests mere days before.
The Lakely is an intimate space, but despite its size, it's already clear it has the power to make some incredibly special things happen. You'll find those things on the beautifully lit stage from time to time, with live jazz and turntable nights programmed throughout the week, but you honestly don't need to look much further than the food and drink menus to get the picture.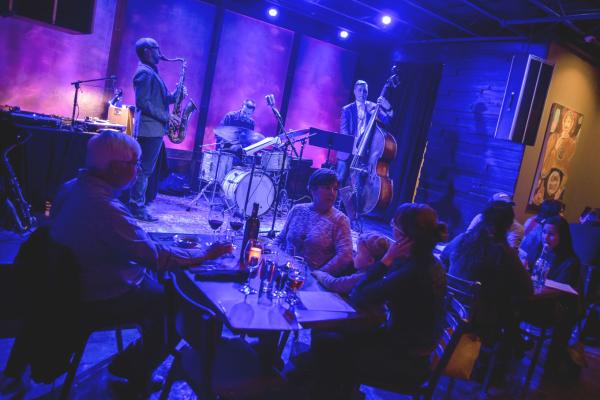 Executive chef Nathan Berg's slate of dishes honors farm fresh upper Midwest ingredients and Wisconsin supper club tradition with a creative and inventive approach to both dinner and breakfast.
"I love exploring this idea of actually an upper Midwest style of cuisine," Berg said. "I would love if our region had its own culinary identity."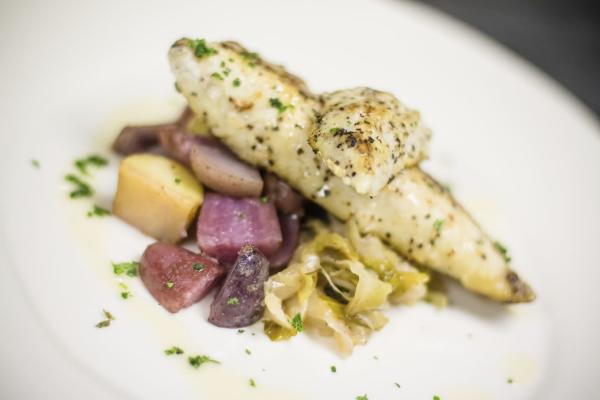 Berg uses regional treasures like wild rice, cranberries, incredible cheeses, and lake perch to wondrous effect, while sourcing top-notch meat, dairy, and produce from local farms like Square Roots, Castle Rock, and Deutsch Family farms. Early favorites include the duck hot dish, seared pork tenderloin, squash soup, and their own spin on the rising poutine trend. In the morning, it's all about the porridge or beef hash.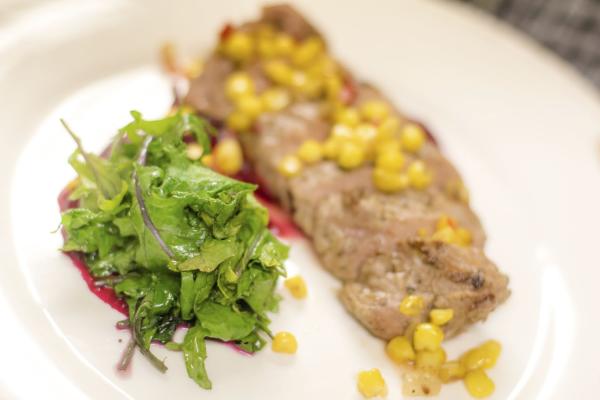 "As a chef, 80 percent of my job is shopping, finding the right people that are growing or raising the right thing and just using the best ingredients possible. And the other 20 percent of my job is not screwing up that first 80 percent," Berg said.
Meanwhile, the craft cocktail menu spearheaded by bar lead and shining star Jorja Vradenberg similarly derives its charm by putting experimental twists on classics like Old Fashioneds and Boulevardiers in a city whose craft cocktail scene is just starting to take hold. There are currently 15 classic cocktails and six specialty cocktails on their list.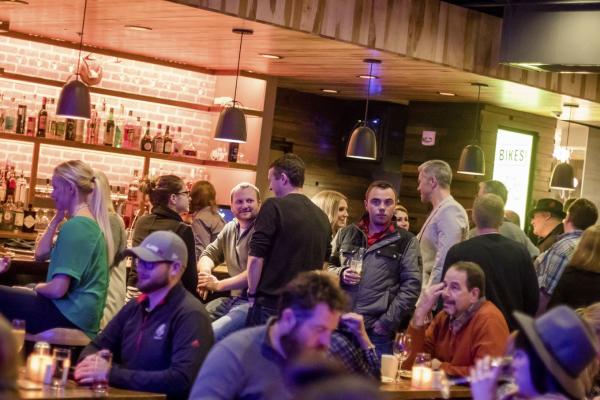 "We didn't want to go insane with the drinks right away, but rather do vintage cocktails the correct way," Vradenberg said. "We want people to feel comfortable when they come in; we don't want them to feel bombarded by a bunch of words, liquor, and techniques they may not know about. We're just trying to have people experience something they might not have if we weren't here."
The Lakely is already carving out its own niche in Eau Claire's rapidly evolving restaurant scene with glowing early reviews. With an unrelenting farm-to-table ethos, expert scratch cooking, a focused approach to using regional ingredients, boundary-pushing craft cocktails, local jazz, and big dreams, The Lakely is doing it their way and doing it extremely well. "I think finally in Eau Claire we're ready to break out of this mold of bar/grills and steakhouses. People say 'Oh, you don't have a burger' or 'How come you don't have a Friday fish fry?' and I'm like 'Are you hurting for a lack of options in that department?' " Berg said with a laugh. "We want to do things here that you can't get anywhere else."
The Lakely serves brunch until 1pm on Saturday and Sunday. Dinner is served 5-9pm Sunday-Thursday and 5pm-10pm Friday and Saturday. Live music is on stage Thursday, Friday, and Saturday, with more on the way. The bar is open daily 7am-close. Learn more at TheOxbowHotel.com.