Do you like corny riddles, corny chants, and corn mazes? Then Govin's Corn Maze is the right place for you! Govin's Corn Maze is a great weekend activity for all ages! There are two corn maze designs; the short maze which takes about 30 minutes and the long maze which takes about 45 minutes to an hour!
Before entering the corn maze, explorers are given "passports." These passports have theme based questions listed on them. When you get to the corresponding number in the maze you may answer the listed trivia question. If you get the question right, the passport will lead you in the right direction, if you get it wrong, it will lead you in the wrong direction. Also, along the way are corny riddles and mysteries to solve. You might even learn a corny chant!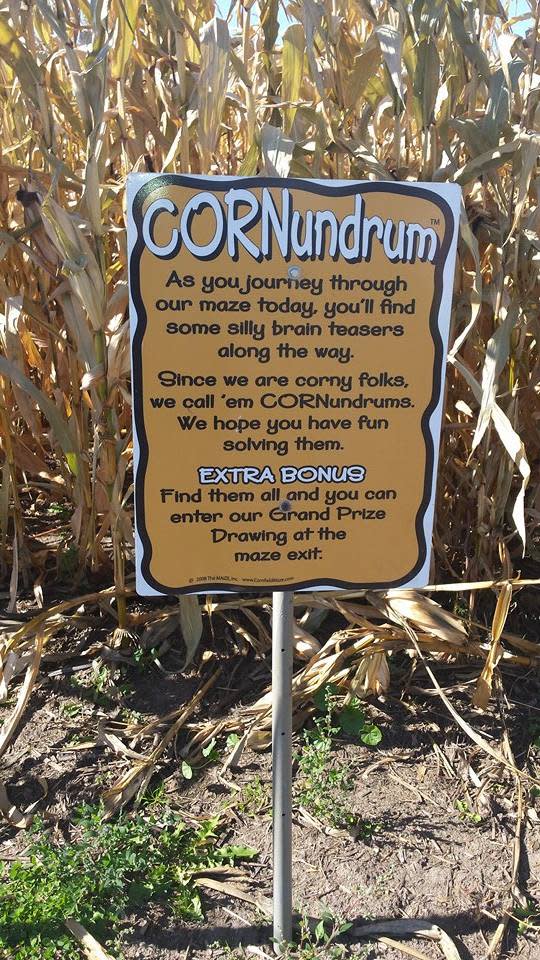 If the corn maze isn't enough, there are oodles of other activities to participate in. You can pick the perfect pumpkin, play mini golf, or play in the corn box. You can even shoot a pumpkin or an apple out of their cannon!