Chippewa Valley LogJam begins with the scenario that a giant log jam on the Chippewa River has halted all travel in or out of the tiny outpost, Eagle Ridge. Travelers from all walks of life are now stranded until they figure out a way to clear up this jam. What better way to do it than with a festival! They invite all of the travelers into to their outpost to eat, drink, and have a great time while figuring out who to blame for the jam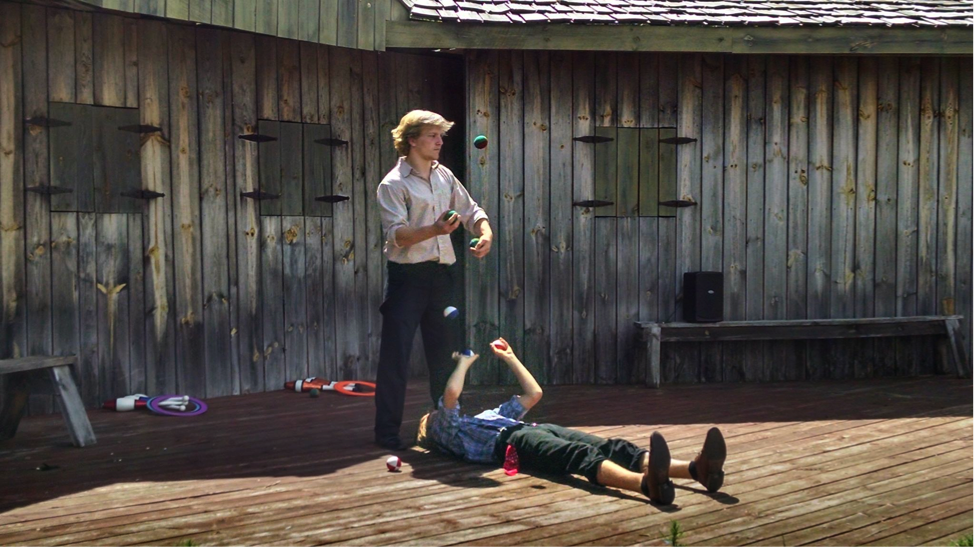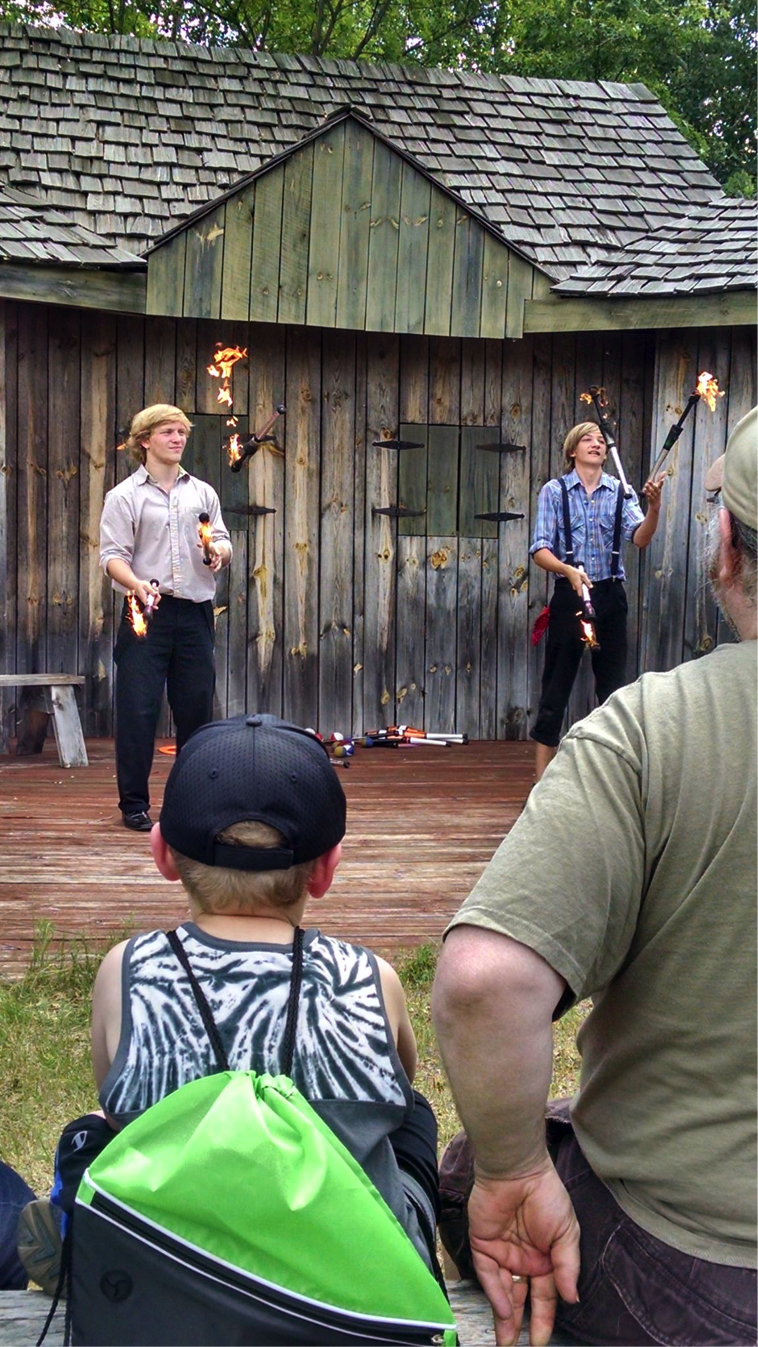 Going to this fun event is a great experience that everyone from the family will enjoy with live performances by various artists and different shows going on at the depot stage. The first performance that went on was a juggling show where two brothers preformed with handballs, rings, and even flaming pins.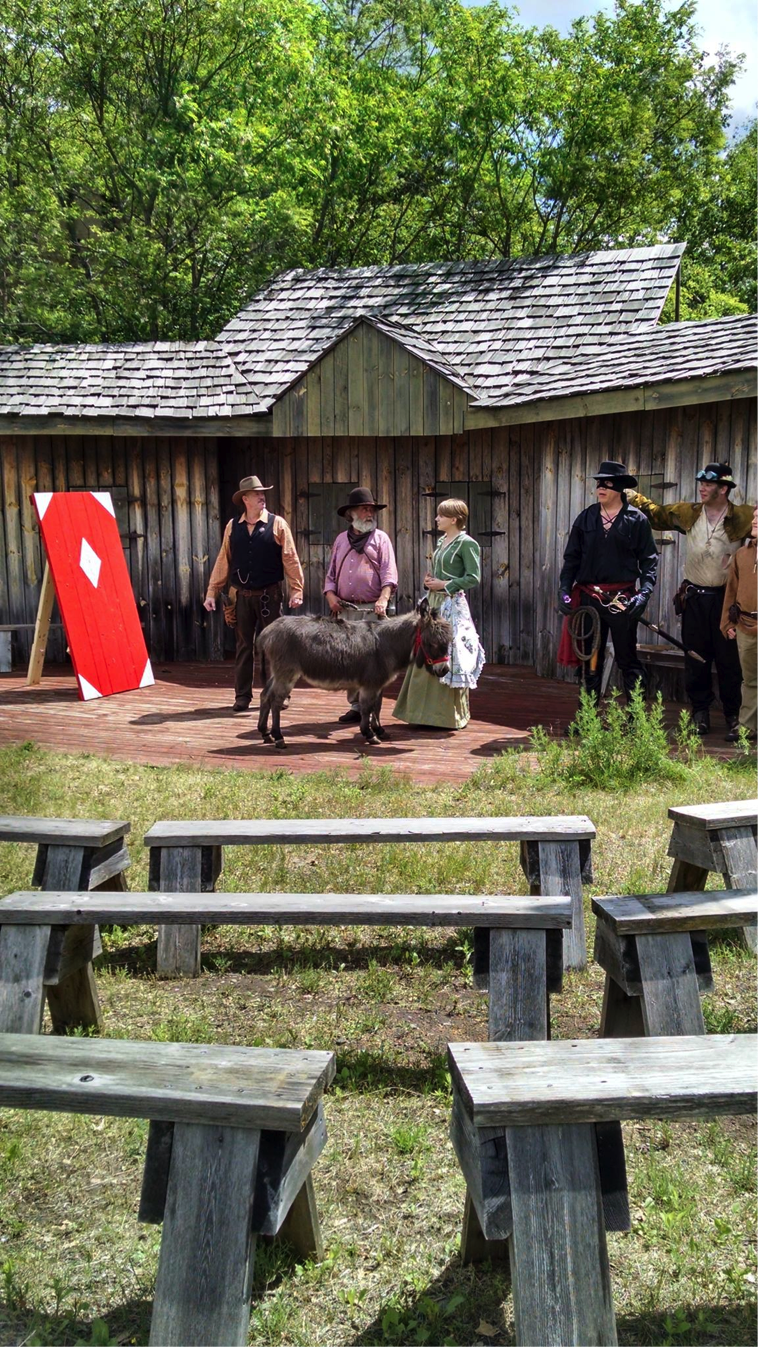 After that was a funny Wild West version of The Bachelorette where the woman was trying to choose between her suitors.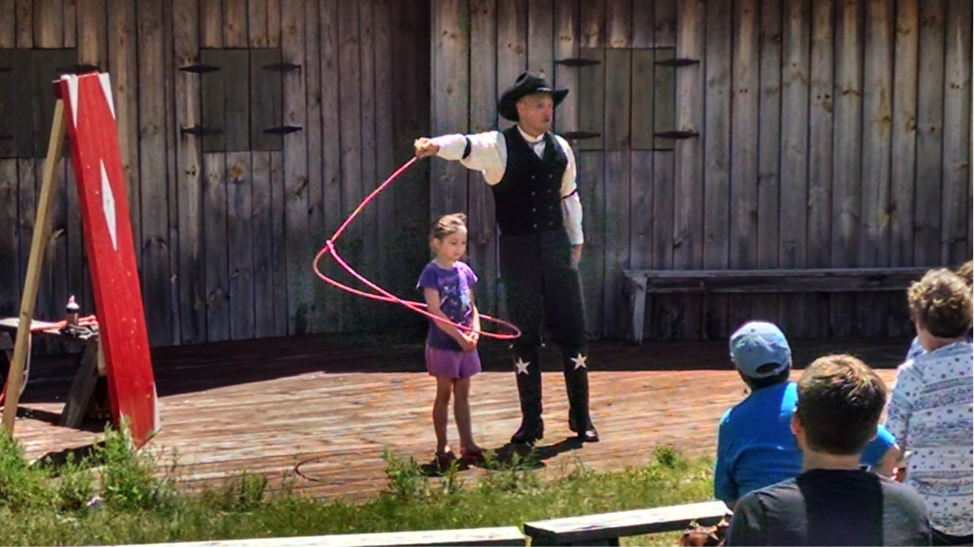 Later in the day we watched the ropes and knives show with Adam Winrich, world renowned professional whip-cracker holding 6 Guinness world records. Adam preformed with a lasso rope for a bit even using a child to demonstrate.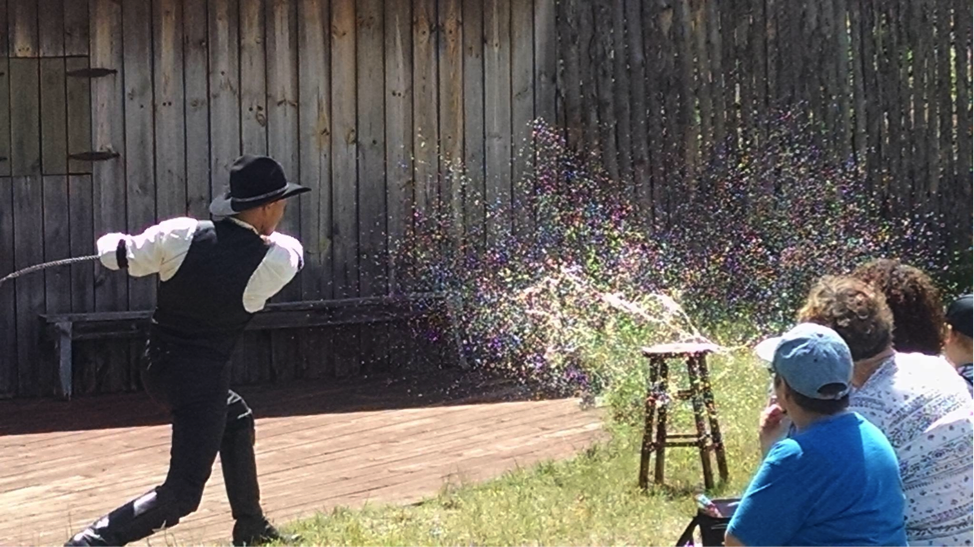 Adam then started using his whips where he cut a pop can in half with a chain mail whip and then preformed with two whips at once.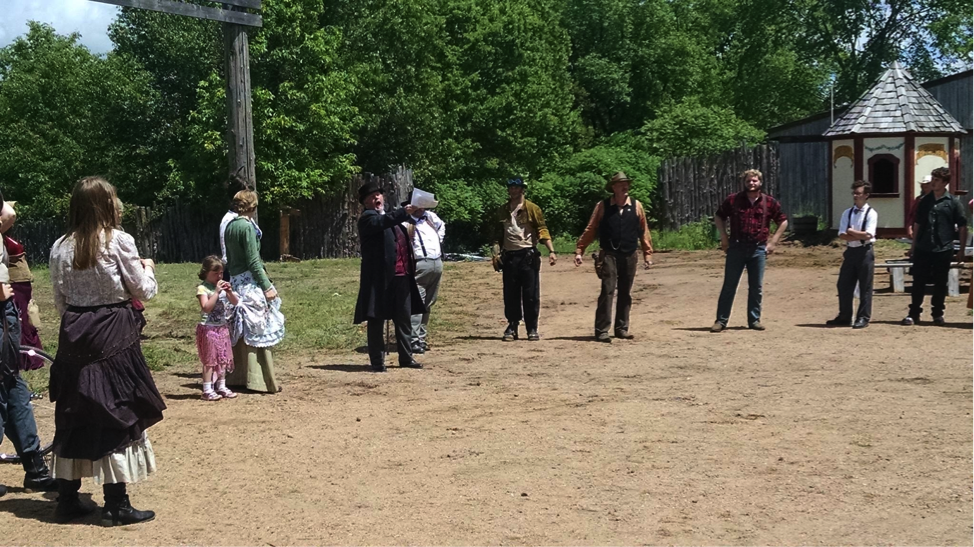 Then at high noon came the town brainstorming meeting to come up with ideas for unjamming the logs. Dynamite was a crowd favorite but was denied due to the chance of splinter rain. It was decided that all ideas must be thought out for a bit longer so the festivities would continue through the day.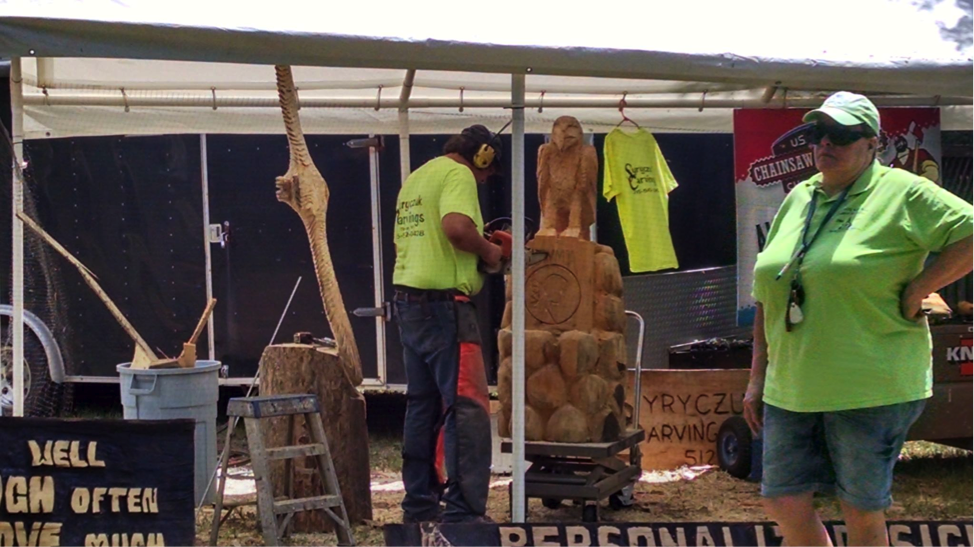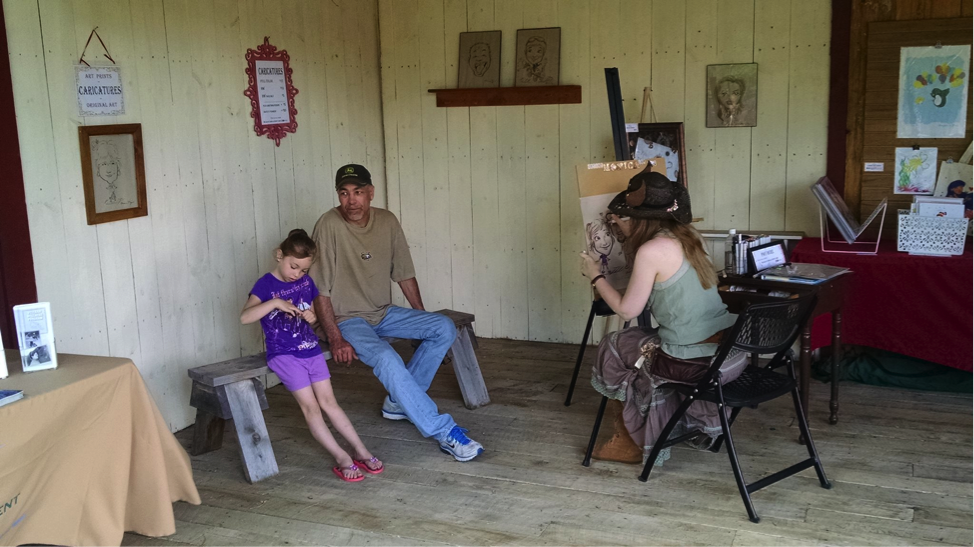 There were multiple different shops open throughout the day including souvenirs, clothing and other types of steampunk western apparel. There was even log carving and caricature drawings.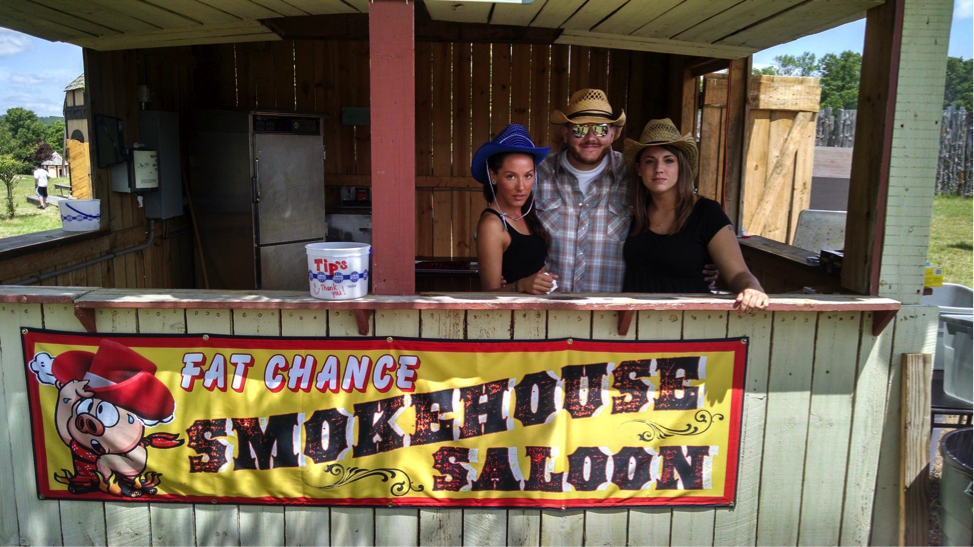 We finished off the day with a delicious half rack of ribs from Fat Chance Smokehouse Saloon, which was one of the great food vendors at the event.
Chippewa Valley LogJam goes on through the weekend of the 21st and is open Saturday and Sunday 10 AM - 6 PM. This is an event that you won't want to miss!