Sidewalk chalking isn't just for children who want to doodle or play hopscotch. Eau Claire's Chalkfest has been proving this each August since 2008, and this year the outdoor art event is making use of an even bigger concrete canvas. What began in downtown Eau Claire's picturesque (but pint-sized) Wilson Park with a handful of chalk-smudged sidewalk sketchers has grown in popularity over the years among artists and admirers alike.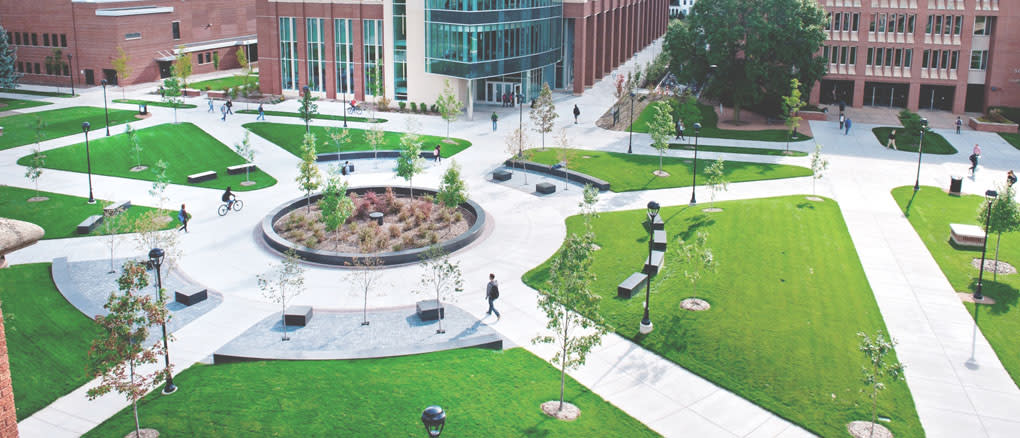 Chalkfest has grown so much, in fact, that for 2015 it is relocating to the more spacious sidewalks of UW-Eau Claire's campus mall. The free event will run from 11 a.m. to 7 p.m. on Saturday, Aug. 15, and will include food and art vendors, live music, prizes for artists, and chalk-related competitions (including the ever-popular artist duels).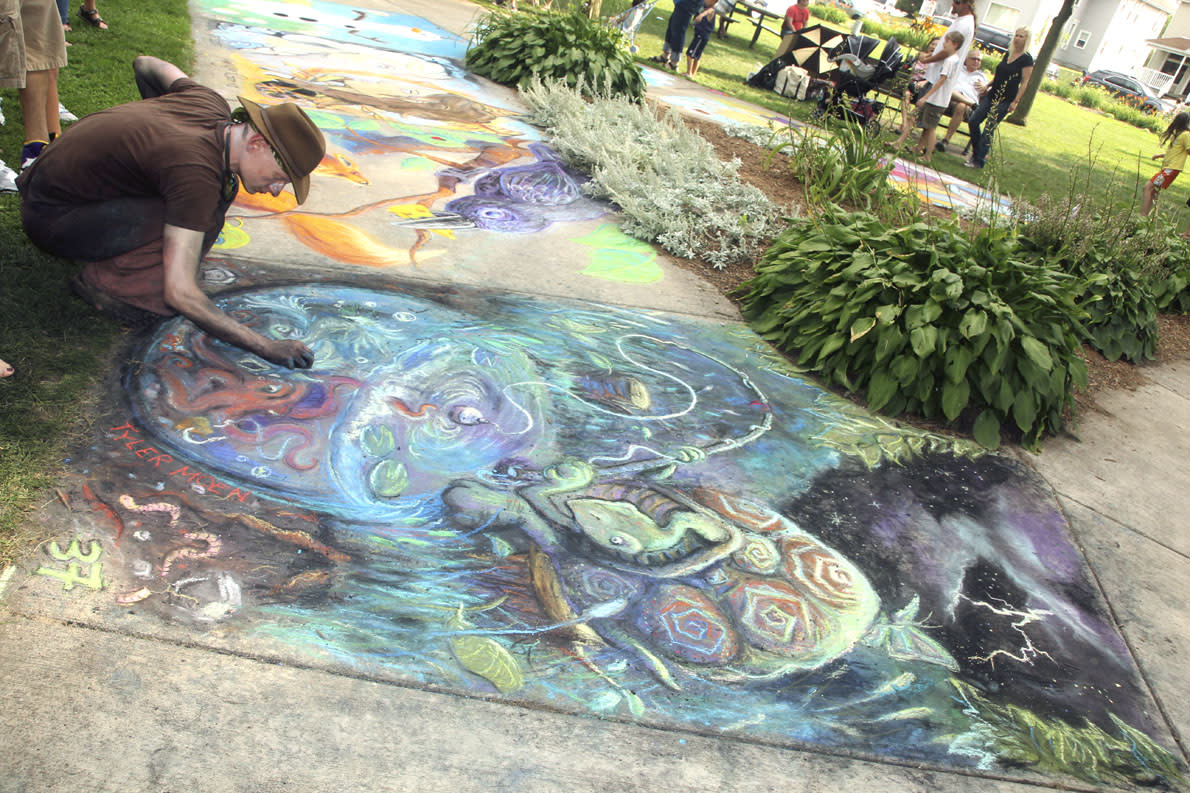 The main attraction, as always, will be the art. For those who've never checked it out – and if you're near Eau Claire that weekend and don't drop in, you're truly missing something special – Chalkfest is an explosion of imaginative energy meticulously created, sidewalk square by sidewalk square, by more than 100 artists. Inspired by everything from Disney films to Van Gogh masterpieces, the artists spend their day on hands and knees, transferring fantastic images from their minds to the cement with the help of countless pieces of colorful chalk (plus sponges and thumbs for smudging). The end result is a short-lived but stunning gallery of creations by artists of a wide range of styles, ages, and aesthetic inclinations. As someone whose own sidewalk chalking talents are roughly on par with those of my preschool-aged son, I'm always in awe of the vibrancy I find at Chalkfest. Some of the art is lifelike enough that I'm tempted to step inside an animated world or plunge into an undersea adventure.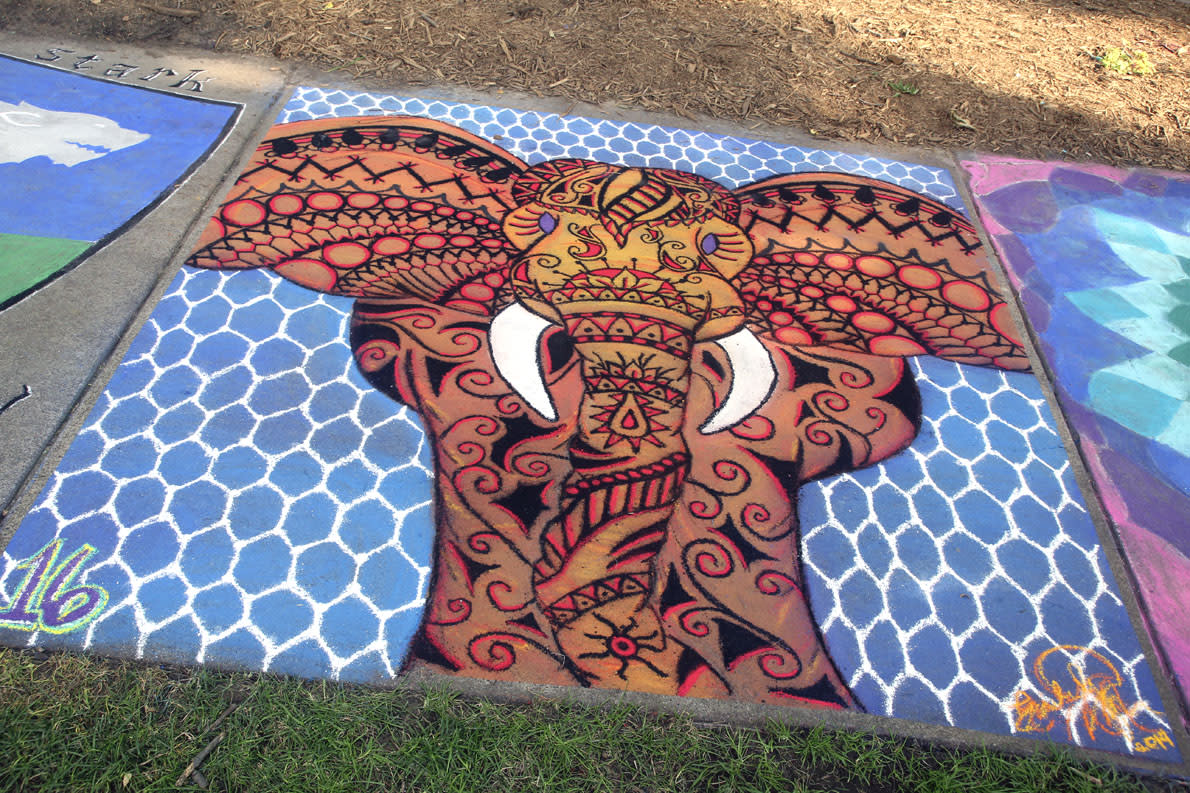 Chalkfest was created by Volume One in 2008, and beginning this year the cultural and arts magazine is collaborating with UW-Eau Claire to make it bigger and better. The event had taxed the limits of its previous home, and the move to campus creates the opportunity for new growth as well as plenty of parking (in the Hibbard lot at the corner of State Street and Garfield Avenue), access to real bathrooms, and an aerial view of the scene from what's been dubbed Blu's Birdseye Viewing Deck in the third-floor atrium of nearby Centennial Hall.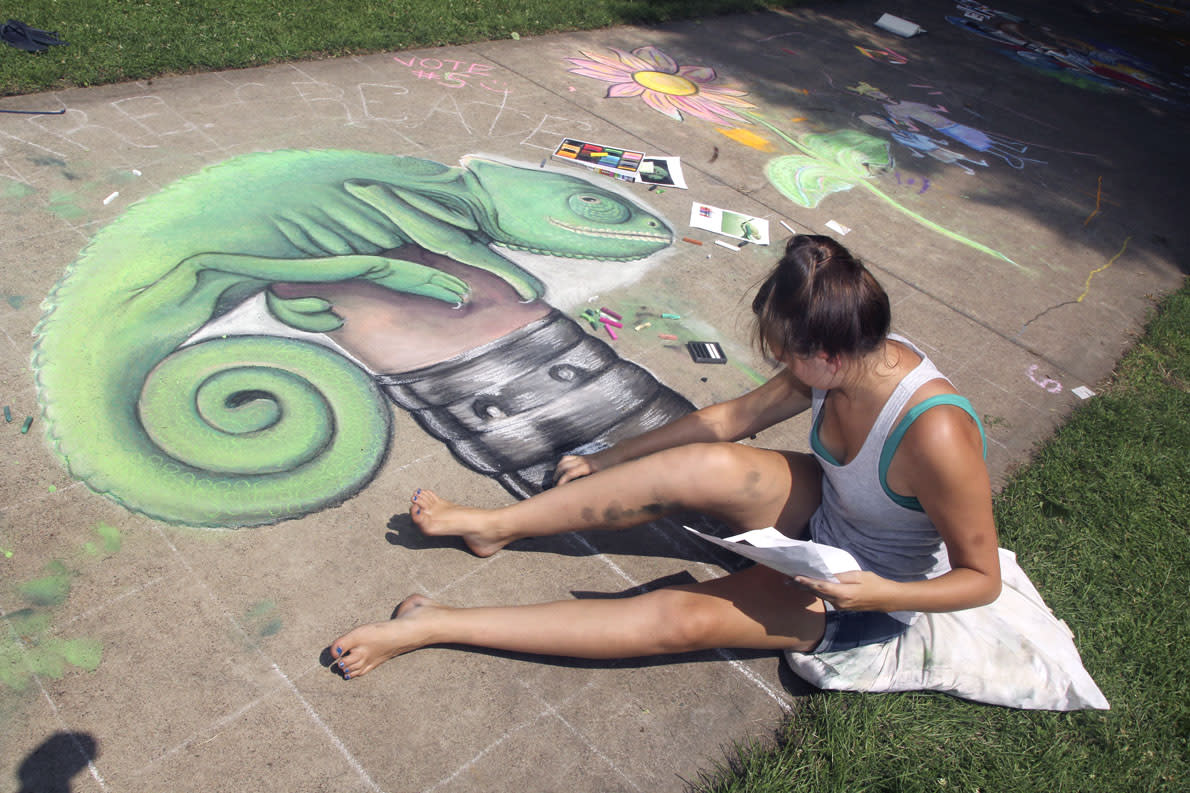 Certainly, there are many chances to see visual art in the Chippewa Valley, whether in public galleries, at art fairs, or inside the artists' own studios. However, Chalkfest provides the rare opportunity to observe artists at work from the beginning to the end of the creative process. Part of the magic is seeing something as (literally) pedestrian as a sidewalk converted into something beautiful in a few short hours. The art is ephemeral – the sidewalk gallery only lasts until the next rainstorm – so don't miss your chance to enjoy this annual event while the chalk is still on the concrete.
To learn more about Chalkfest, check out their website.