Yes, it is possible! You can ditch your car for a whole day and still enjoy a jam-packed, fun-filled itinerary right here in Eau Claire. Trust me.

With the summer days waning and fall just around the corner, now is the time to take advantage of some walkable weather and see what downtown EC really has to offer. Whether you're a local wanting to bust out of your weekend routine or a traveler hoping to experience as much as the downtown can offer in a single day, car-free in EC is possible and highly recommended.
Coffee
The first stop on the schedule and it's an important one: your morning caffeine fix. Eau Claire Downtown Coffee (ECDC) is the perfect location for the pit stop. My personal favorite at the moment? The Americano. It's just so smooth.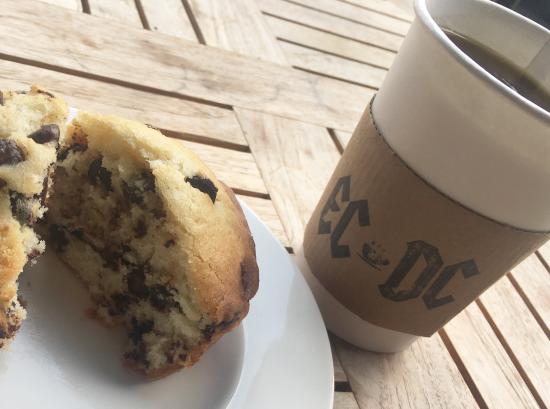 ​​​Kid-friendly tip: Keep your eyes peeled for the $1 pastry basket at the counter. Sometimes you can get lucky and score a day-old (but still super delicious) pastry for just $1. That'll keep the kids happy while you enjoy the first couple sips of your coffee
Breakfast
Head to the Downtown Farmers Market at Phoenix Park. Once you're there, grab a kolache (think egg + meat + cheese all wrapped up in a yummy dough) for breakfast from Bohemian Ovens. You won't be disappointed.
Morning activity: Continue to explore the Farmer's Market and Artist Market of Eau Claire or find all the planets on the EC Planet Walk, and don't forget to take in the Phoenix Park footbridge on your way.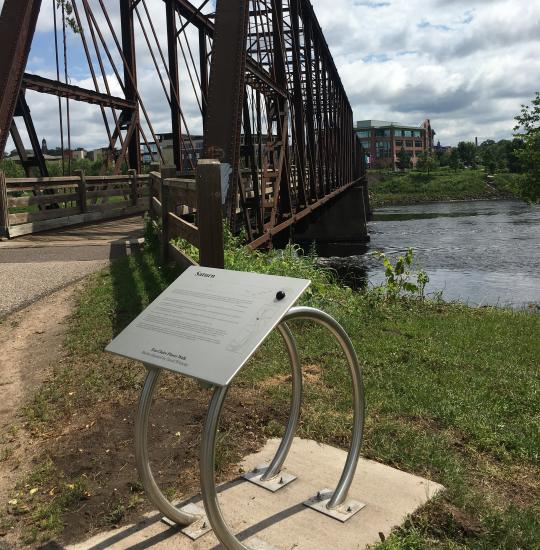 Kid-friendly tip: Walk down to the peninsula and feed the ducks or climb on the rocks at the Labyrinth.
Lunch
Stop into the Smiling Moose Rocky Mountain Deli (quick soup + sandwich option), Grand Avenue Cafe (breakfast all day on the weekends) or Galloway Grille (bar + grill comfort food). All of these restaurants are really close, have varied menus, and are definite crowd-pleasers.
Afternoon activity
Kid-friendly option: Eau Claire Children's Museum (for the younger ones) or District Company (for the older kids) and take in the sculpture tour as you continue your way through the downtown. Everyone can pick their favorite!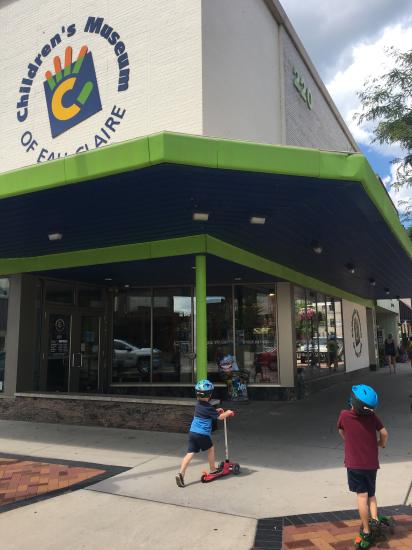 Adult-friendly option: Peruse the retail shops and support the local businesses. Just a few of my personal favorite shops: The Local Store (EC and WI themed goods), Tangled Up in Hue (local + regional goods), Red's Mercantile (modern home goods + accessories), Blue Boxer Arts (yarn, beads, art supplies), The Children's Museum (unique kids gifts), 200 Main (artwork + home decor) and Janet Carson Gallery (art from local + regional artists).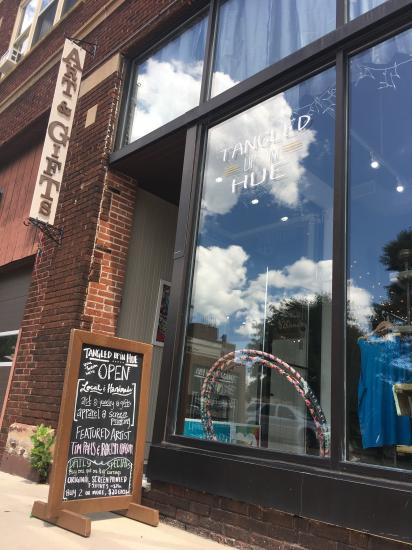 Or, splurge and get a spa treatment at Nicole's Downtown Salon and Spa—anything from pedicures + manicures to massages + facials.
Afternoon snack
Brave the line at Ramone's Ice Cream Parlor for a cool treat (I promise the line moves really fast!) or try the rice crispy bars at Acoustic Cafe. They're everything you want them to be: big and just the right marshmallowy texture.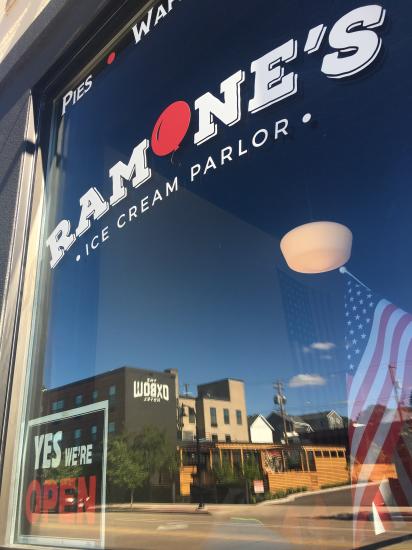 Dinnertime: Time to take a break from the walking. The Livery (comfort food), Ninja (sushi + Asian food), The Informalist (wood fired pizzas and unique + delicious main courses) will all leave you pleasantly full and perfectly satisfied. <<Informalist Photo>>
Evening entertainment
Settle in for a movie at the Micon Downtown Budget Cinema (tickets are just $4 and you can order food + drinks during the show) or enjoy a production at the State Theater by the Eau Claire Children's Theater or the Chippewa Valley Theaters Guild.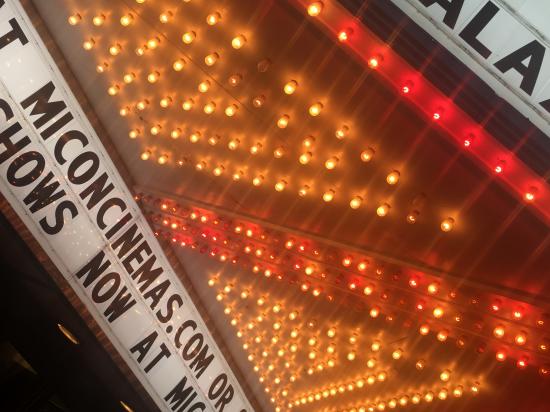 Late night cocktail
Take a load off at The Dive (trendy + fun indoor/outdoor atmosphere), The Lakely (live music and delicious specialty drinks), or The Fire House (massive beer selection) as you reminisce about all the adventures of the day.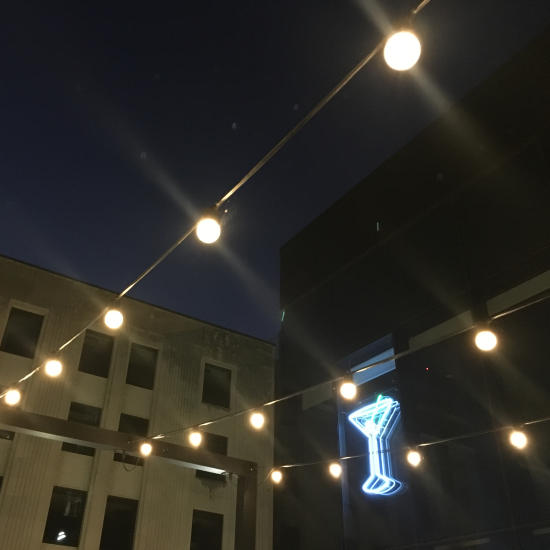 Whew. After all that walking, you're bound to sleep well tonight. And then come back to Downtown EC and do it all again some time.

Don't forget to check out the Visit Eau Claire events page for special festivals + events going on all year long.
But where should I park? 
We've got you covered. Here are a couple of preferred options for places to park downtown (where you'll be able to stay for more than two hours) and a full list is linked below:
North Barstow Parking Ramp, SW Corner of Galloway St. and N. Barstow St.
$0.50/hour, $8 24-hour maximum
Farwell/Gibson Parking Ramp, SW Corner of Farwell St. and Gibson St.
$0.50/hour, $8 24-hour maximum
Click here for a complete list of all downtown parking ramps [http://www.ci.eau-claire.wi.us/departments/public-works/parking/parking-lots-ramps]