As we bid farewell to 2017 and all the memorable events we had in Eau Claire, it's time to look ahead to all the great ones in store for 2018.
There will, of course, be Country Jam, Eaux Claires, another fun summer with the Eau Claire Express to name a few.  But with so many happenings on the calendar, it's hard to narrow down which ones to attend. Well, here are a few you won't want to miss to get you started.
1. Silver Mine Ski Invitational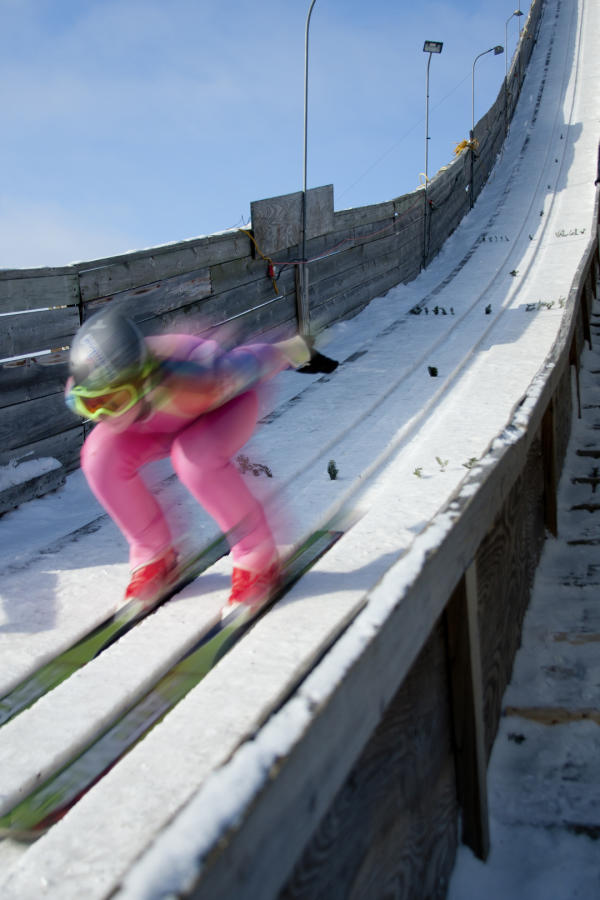 What it is: Now in its 132nd year, the Silver Mine Ski Invitational is coming your way January 19th-20th, 2018. Come out and enjoy two days of ski jumping, the longest running winter sport in Eau Claire. Bring your family and friends out to Silver Mine Hill and watch the competition while enjoying a hot beverage. It's the perfect outdoor event to kick of 2018!
Why you won't want to miss it: The competition brings in top skiers from the U.S., Norway, Finland, Canada, and many other places across the globe. 
2. Powder Keg Snowshoe and Fat-Bike Races

Image credit: @cobrapowderkeg 
What it is:  New in 2018 is a full day of snowshoeing and fat-bike racing on the trails of Lowe's Creek County Park. On January 27th, come out and do one of the snowshoe races (5K and 10K are both chip timed, the 1 mile snowshoe hike is untimed), fat-bike races (there is an option to do the 12 or 24 mile race), or do both events and enjoy a full day on the trails. 
Why you won't want to miss it:  It's a great way to enjoy some physical activity while taking in the beauty of the trails. 
3. 52nd Street at the Eau Claire Jazz Festival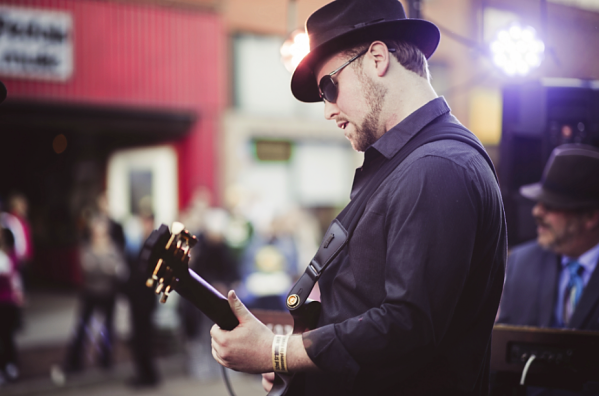 What it is:  One part of Eau Claire's celebration of all things jazz, the Eau Claire Jazz Festival, will take place April 20th. For one night, Downtown Eau Claire transforms into a re-creation of the old school jazz club scene. It's a throwback to the 52nd Street of New York City that used to host jazz legends like Miles Davis, Charlie Parker, and Louis Armstrong as they sat in with different ensembles in various nightclubs. Over 50 bands will play in a variety of venues along Barstow Street. 
Why you won't want to miss it:  You can explore what Downtown Eau Claire has to offer and enjoy musical acts you may never have heard before.
4. Eau Claire Marathon Cheering Party With Visit Eau Claire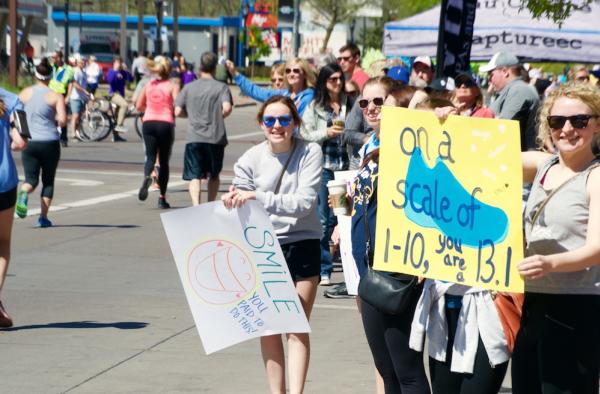 What it is: Come out and cheer on participants of the Eau Claire Marathon with Visit Eau Claire. If you're not a runner but want to support the marathon weekend participants, pop on over to the cheer station across from Dooley's Pub. Because of the location you can cheer and enjoy great food/drink available for purchase at Dooley's and Mogies. The fun happens on May 6th.
Why you won't want to miss it: The Eau Claire Marathon is celebrating its 10th anniversary this year.
5. Blue Ox Music Festival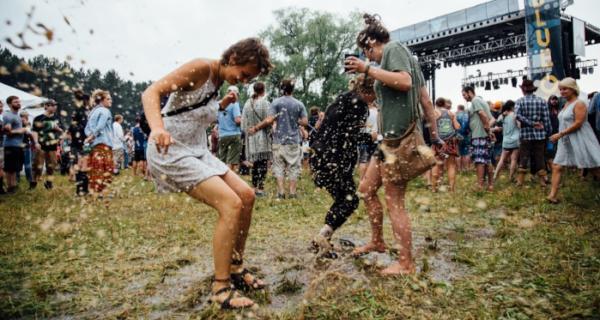 What it is:  An outdoor bluegrass, roots, and Americana music festival held June 14th-16th.  Come and enjoy a wide variety of musical acts at Whispering Pines Campground. Onsite camping options are available as well as plenty of hotels nearby. 
Why you won't want to miss it: There will be lots of great musical acts. Plus there are also activities for the kids at the Family Stage during the day, including crafts and entertainment.
6. Fourth of July At Carson Park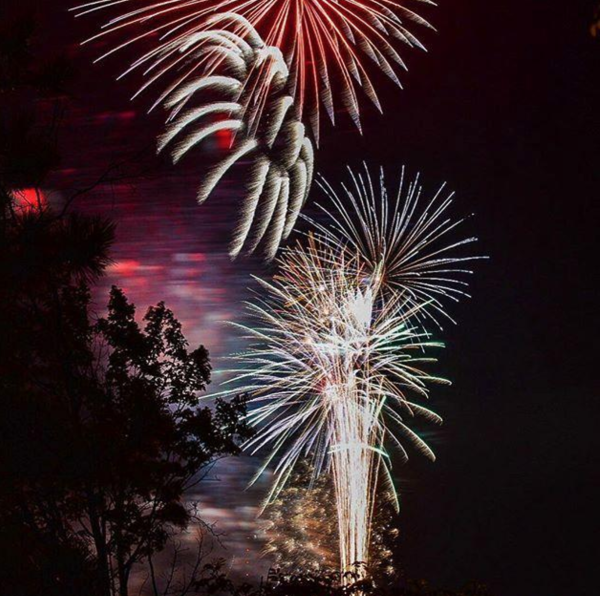 Image credit: @pete54701
What it is: Carson Park has more than just a free fireworks show on the 4th of July. There's also an Express Game leading up to it, plus music and other fun events. Among the festivities is the 4th of July Fun Fair at the Chippewa Valley Museum. Admission to the museum is free, and there are also carnival games, food, local trivia, and live entertainment.
Why you won't want to miss it: You can't beat the fireworks show, which you can see from the Carson Park baseball field, Phoenix Park, and Half Moon Lake.
7. U.S. National Kubb Championship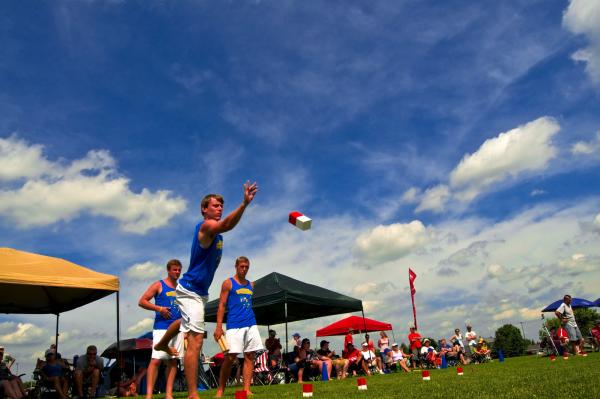 What it is: Did you know that Eau Claire is the kubb capital of North America? It's no wonder the National Kubb Championship is held here every year. Get a team together, or come and spectate, at the Eau Claire Soccer Park July 13th-15th.  Experience the sport that has lovingly been dubbed Viking chess when the 12th annual championship takes place right here in Eau Claire.
Why you won't want to miss it: Kubb is one of the fastest growing activities in Eau Claire. 
Whether you're into music, kubb, or like to cheer on marathon runners, Eau Claire has an excellent event for you in 2018. What event are you most looking forward to in 2018? Share in the comments below.