My first encounter with the Eau Claire Sculpture Tour 2016 was a somewhat startling experience. I was out for an early morning bike ride in May. Making my way across the Barstow bridge, I was impressed by the lifelike quality of Fawned Memories, until I got too close and (hand to God) one of the four deer raised her head and stared at me wide eyed. For those of you who are unfamiliar with the sculpture, Fawned Memories only depicts three deer. The poor doe whose breakfast I'd interrupted took off across the parking lot and made her way to the Old Abe Trail. That morning I gained a new understanding of the expression "bringing art to life."

But puns aside, in its sixth season, the Eau Claire Sculpture Tour continues to bring art to life for the members of the community. Located along Barstow Street, Water Street, and around the Mayo Health area, the 34 sculptures provide an out of the ordinary and sometimes surprising encounter with art. (Whoever says they weren't thrown for a loop the first time they saw Sasquatch on display is a liar.)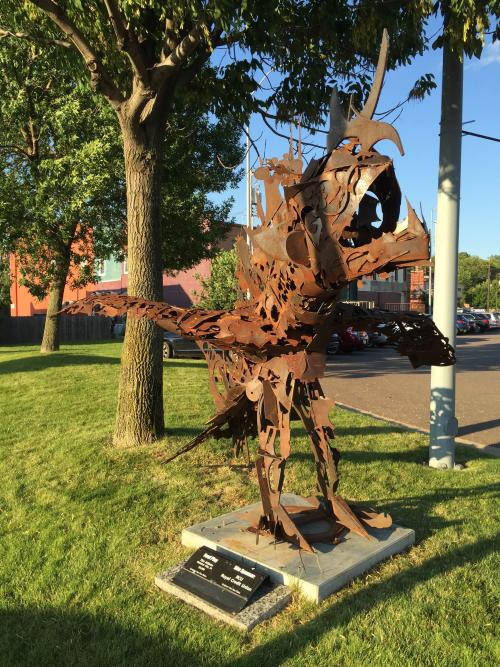 As a self guided tour, everyone is encouraged to pick up a brochure and ballot from the boxes located near sculpture sites. Numbered and mapped, the brochure ensures that you can't miss a sculpture. And trust me, each one is worth a good look. The majesty of Leviathan, the simplicity of La Familia, the whimsy of Seahorse, and the ferocity of Fowl Play are sure to leave you in wonder at the skill and creativity of the dozens of sculptors who lend their art for display.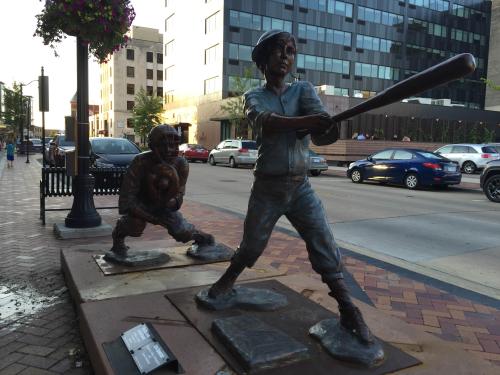 Sculpture Tour Eau Claire is part of a larger network of sculptures for exchange that includes cities like Sioux Falls, South Dakota, Castlegar, British Columbia, and Mankato, Minnesota. Each May selected sculptures are put on display and remain part of the community until April. Community members are highly encouraged to vote for their favorite sculptures. September 12 is the last day to vote on this year's sculptures, so it's not too late to submit a paper ballot in the boxes located at sculpture sites or to vote online! The People's Choice Award winner will be announced downtown at the Fall Festival stage on September 17 at 2:30 PM. The winning sculpture is purchased and put on display permanently by Sculpture Tour Eau Claire, a 501(c)3 non-profit organization.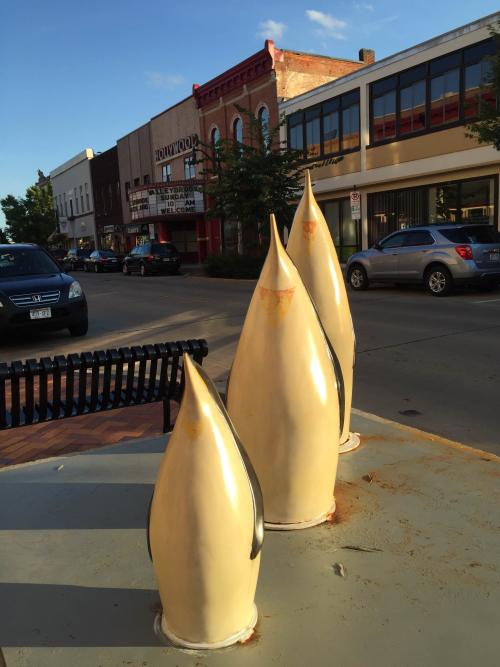 With a focus on community, Sculpture Tour Eau Claire also supports other local non-profits. On September 5 Sculpture Tour Eau Claire will be at the Dog Swim at Fairfax Pool supporting Bob's House for Dogs. Interested dog lovers can get a caricature of their furry friend complete with frame. A portion of the proceeds going to Bob's House for Dogs. More information on the event can be found here.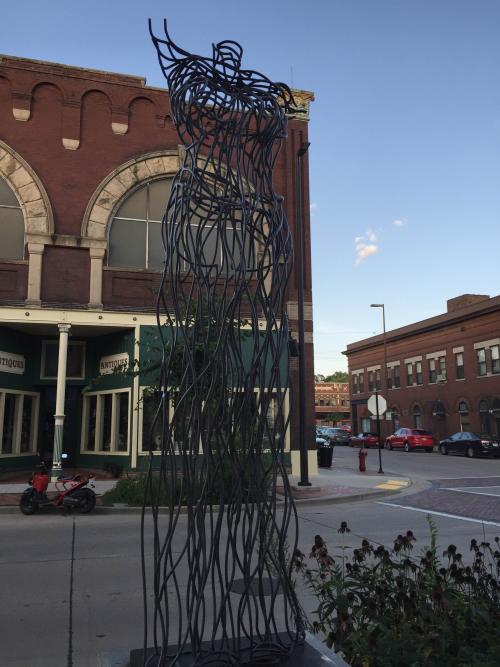 The Eau Claire Sculpture Tour is made possible through the Eau Claire Community Foundation as well as dozens of sponsors. If you have interest in purchasing a sculpture or sponsoring the tour, please contact Executive Director, Michelle Koehn (michelle@sculpturetour.org).