The Chippewa Valley is filled to the brim with local breweries! 
If you're looking to try something different in the beer department, this area is the place to be. I traveled to a number of our local breweries and chatted with local brewmasters and bartenders about their favorite local beers.
Stop 1: The Brewing Projekt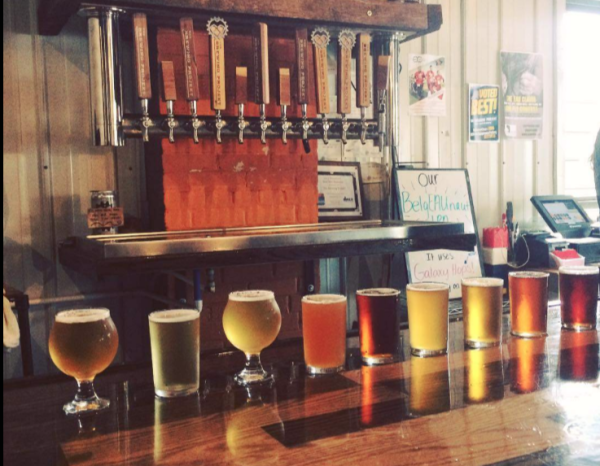 At The Brewing Projekt, I couldn't get ahold of the brewmaster, but I asked the bartender and bar manager about some of their favorites instead.
One of the bartenders said her favorite beer was Milk Stout or Stolen Mile, which are both brewed at the Brewing Projekt. She said she wouldn't work there if she didn't like the beer, so these were obvious choices. The bar manager also said her favorite was Brewing Projekt beer. Her favorite is Terminal, which is a seasonal beer. She said this was a very hard question, and she also enjoys their Dare Mighty Things Mosaic, another seasonal brew.
Fun fact: Projekt was supposed to be spelled the traditional way, but the owners found out "The Brewing Project" was trademarked, so they got creative and used a K instead.
Stop 2: Lazy Monk Brewing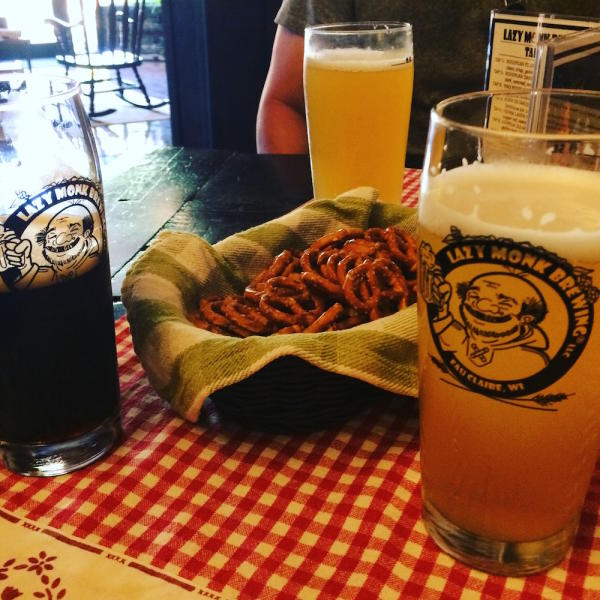 Lazy Monk is a very traditional brewery and most of the hops and malt are from the Czech Republic! The brewmaster himself is from Slovakia. I spoke to two bartenders about their favorite local beers and here's what they had to say:
One of the bartenders enjoys their Biere De Garde, which is a French brewed beer. This beer quenches the thirst of many Lazy Monk goers. The other bartender likes the Baltic Porter they brew but said it primarily depends on the season. He also enjoys beer from the brewery Modicum; which just happens to be our next stop.
Stop 3: Modicum Brewing Co.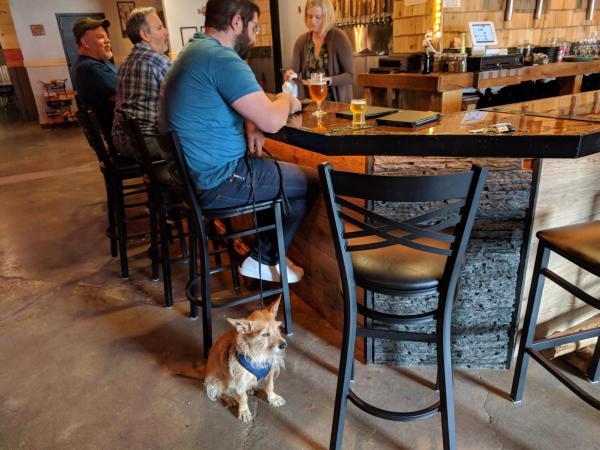 Modicum is such a cute brewery, and you can see all the ins-and-outs right across from the bar. They have only been open for a year, but are doing well. I had the opportunity to speak with the brewmaster's wife about her favorite local beer. Her favorite local beer is Aubexx from Dave's Brew Farm. The brewmaster was out, so she did some recon for me and asked her husband what his favorite local beer was. He said he favored Geoff, a Rye Ale, from Brewery Nonic. They insist these beers are must-tries.
Stop 4: K-Point Brewing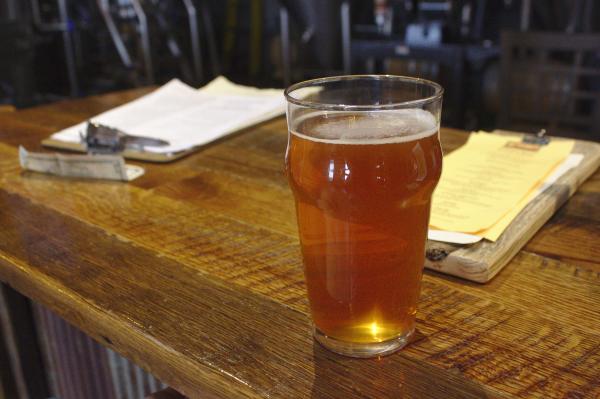 The next stop is K-Point Brewing! They were having an event, the red letter club, which is a charity for women's startup companies. I got a chance to steal the bartenders for a quick second and chat with them about their favorite local beers. 
One of the bartenders said she loves Brewing Projekt's Gun Powder IPA (she also enjoys K-Point Brewery beer, but this is an all-time favorite). Another bartender sips on the Blood Orange Beer made by K-Point themselves.
Stop 5: The Growler Guys 
I also made a pit stop at Growler Guys and asked them the same tough question. They're very knowledgeable about their beer and had a tough time answering this question. One bartender said he enjoyed Albert Local, a dark Mexican lager aged in tequila barrels with lime and salt, from Northwoods Brewery; it sounds delicious (even more so for those tequila lovers). Our second bartender's beer of choice was a strong ale from Lazy Monks Brewery. He couldn't remember the name, but we're pretty sure it was the Biere De Garde.
Every single one of the people I spoke to had a hard time answering this question (probably because Eau Claire has so many great local breweries). Many of them also said it depended on the season; their favorite summer drink was not the same as their favorite winter drink! We can understand that.
Now that you know our favorite brewmasters and bartenders favorites, you'll have to go out and try them! Enjoy these delicious brews and let us know which your favorites are.
While you're checking out all the breweries and tasting the delicious beer, don't forget to take some photos and share them with us using #CaptureEC.