Fourth of July is right around the corner.
Whether your Fourth of July tradition is having a cookout, camping or just hanging out with family and friends, fireworks are likely to be part of how you celebrate the birth of our nation. Luckily, there are excellent viewing locations all over Eau Claire. 
1. Carson Park Baseball Field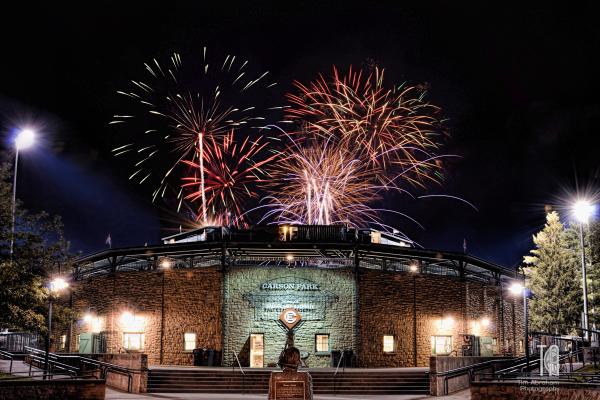 In Eau Claire, cheering on the Express on the Fourth of July has become an annual tradition. Right after the game, you get a chance to enjoy Eau Claire's fireworks from a prime viewing location- the baseball field! That's right; you get to sit right on the field and watch the show. There's a bit of a wait between the end of the game and the start of the fireworks, so bring a comfy lawn chair to relax in while you mingle and wait for the show to start.
2. Half Moon Lake
If going to the baseball game isn't your thing, no worries. There's another awesome viewing location at Carson Park. You can watch the fireworks from the Half Moon Lake beach. A benefit of this spot is that the crowds won't be quite as crazy. What could be better than seeing the fireworks and enjoying the beautiful view over a lake?
3. Phoenix Park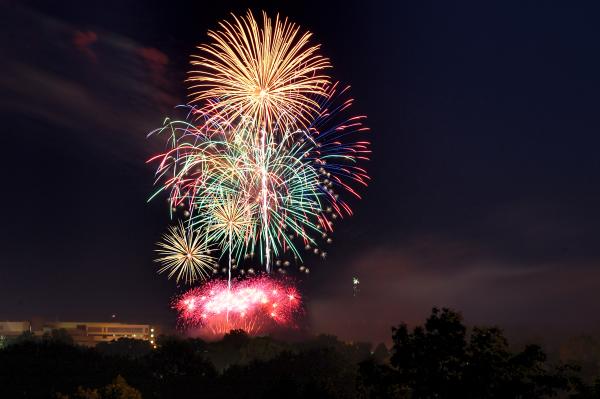 If you prefer to spend the holiday enjoying what downtown Eau Claire has to offer, you're not out of luck for fireworks viewing. It's no secret that one of the most beautiful parts of the city is Phoenix Park, and you can see and hear the fireworks beautifully from the same area you hang out in during the Farmer's Market. At this viewing location, you can make a picnic of it. Grab a seat on one of the rocks in the amphitheater for one of the best viewing spots in town.
4. Cinder City Park
In Altoona, they have their Fourth of July fireworks a few days early. On June 30th, there is a Fourth of July celebration that is free to attend. There will be kubb, food trucks, live music and plenty more. The fireworks will take place at dusk at Cinder City Park. Start the festivities a little early just outside of Eau Claire. Who wouldn't want to celebrate such a fun holiday twice?
There are multiple places to see the fireworks this Fourth of July. You can enjoy them from the baseball diamond at Carson Park, Half Moon Lake, Phoenix Park and even Cinder City Park in Altoona. Wherever you go, you'll have a great view that will be the perfect cap to your holiday celebration.
Don't forget to snap some pictures of all the festivities in the Chippewa Valley and share them with us using #CaptureEC.