As a college student with a big appetite and a skinny wallet, happy hour is right up my alley.
Based on your recommendations, I happily set out to experience the best happy hours that Eau Claire has to offer. Did I eat too much? Definitely. Was there a variety of beer consumed? Maybe. But, man was it fun. So, if you are looking to set out on a happy hour adventure, be sure to check out these places. 
The Plus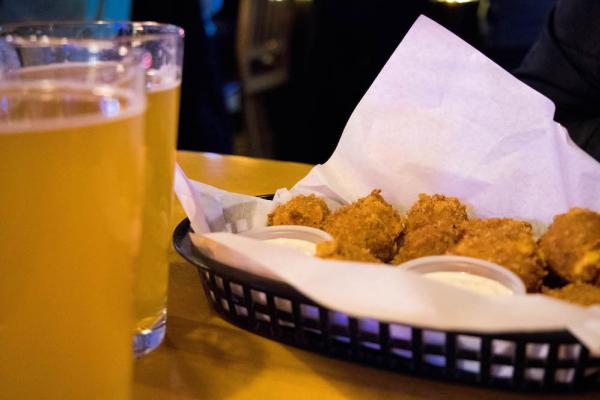 Known by the locals for their live music and trivia nights, The Plus offers some great happy hour deals for everyone. I paid homage to my Midwestern roots with a Pomegranate Leinenkugel and cheese curds, which are argued to be some of the best that EC has to offer. The Plus is another hoppin' place with a fun atmosphere where you can sit for hours. 
Happy Hour: 3 p.m. - 6 p.m. & 10 p.m. - Midnight
Half price apps & taps
Cowboy Jacks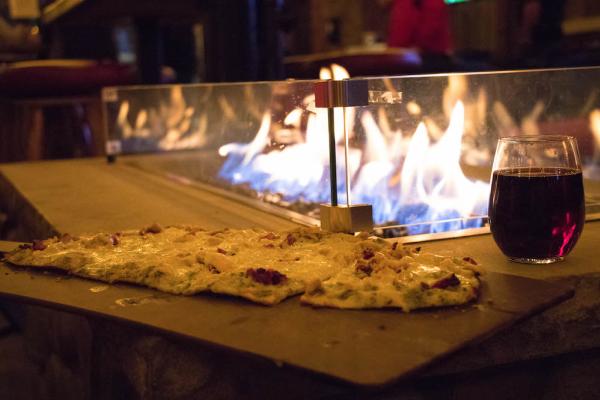 Talk about atmosphere. If you aren't lured into Cowboy Jack's by the plethora of happy hour drinks, the outdoor fire with lounge chairs, twinkling lights and country music will make you feel cozy during any season. I tried the Sangria which paired nicely with my pesto chicken flatbread that was big enough to share. All for a total of about $10, this was a deal you can't beat. 
Happy Hour: Everyday 3 p.m. - 6 p.m. & 10 p.m. - Midnight, Sundays 8 p.m. - Midnight
$2 Rail Drinks
$2 Domestic Beers
$4 House Wines
Half off select apps
The Fire House 
Calling all beer lovers! Let me know when your jaw drops after walking through the doors of this unique place. With a blackboard listing 38 types of tap beer, you are sure to try something new at The Fire House. The extremely friendly bartenders will help you find a drink best suited to your taste, and offer samples to help you navigate the lengthy list of options.
Happy hour: Everyday 4 p.m. - 7 p.m.
$1 off all drinks 
Sammy's Pizza – Restaurant & Pub 
Hidden behind their restaurant is the Sammy's bar where you can sit back and enjoy some half-priced piping hot cheese curds with a beer in hand – what could be more Wisconsin? They offer a variety of wine, beer and cocktails for you to enjoy, so here is what you should remember: 
Happy hour: Everyday 4:30 p.m. – 6:30 p.m. 
$2 Rails & Bottled Beers 
Half off apps
The next time you're at happy hour, be sure to post photos using #CaptureEC to share with us!