What makes a bar the best?
It could be the atmosphere, drinks, bartenders, food or anything that leaves you wanting to stay cozied in the booth or relaxing bar stool for hours. We asked our fellow Eau-Clarians and these are some of the best places to stop by for a great bar experience: 
Food
Ray's Place
A hidden gem known for their iconic beef sandwich, Ray's Place is a must. Of course, they offer all the drinks of a traditional bar, but it's their food that sets them apart. At $5.25, their beef sandwich is different than the rest; the meat is thicker than traditional shaved beef and packed with salty flavor. Wash it down with a beer, and you'll be sure to do Ray's some justice.  
The District Pub & Grill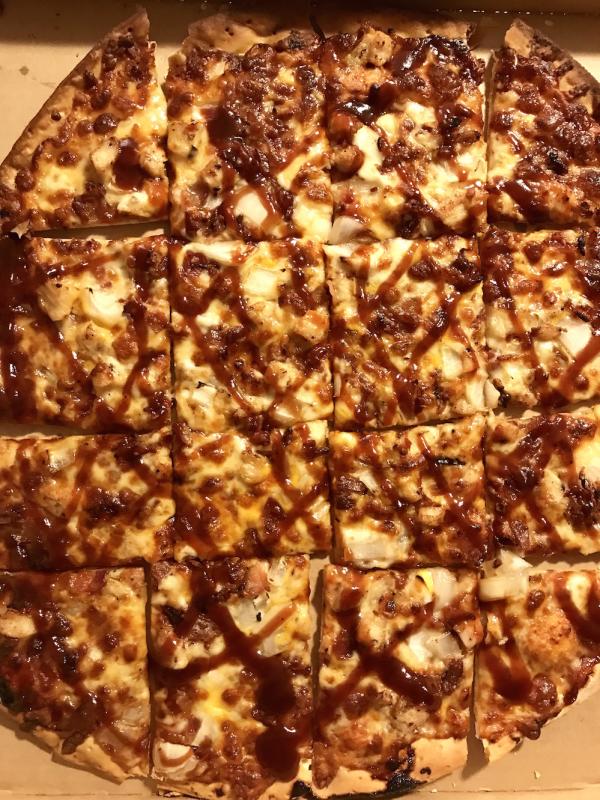 I have been searching for the best pizza in Eau Claire and think I found it at The District. I tried the BBQ chicken pizza and it was the perfect blend of crispiness and flavor. Not to mention, they offer a $10 large pizza with unlimited toppings on Tuesdays. So, whether you dine in with a cold beer in your hand or bring it home to share, this is a great place to check out!
 
EC Insider Tip: For all of you youngsters (21+ of course), if you come here on your birthday, bring 4+ friends to share the Magnum Mule. It's a gigantic 192-oz Moscow Mule that is completely free if you finish it! 
Atmosphere
The Complexx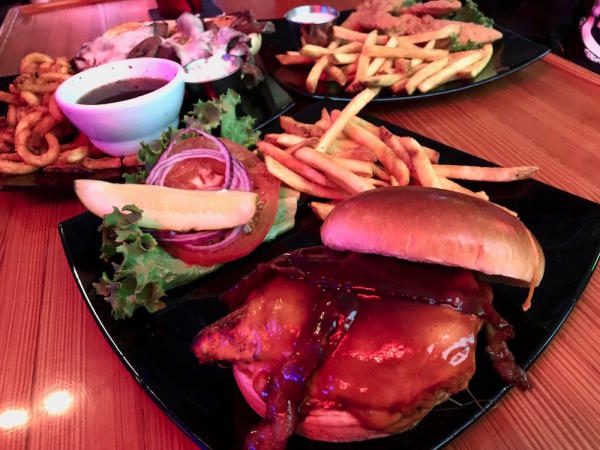 The Complexx, connected to Wagner's Lanes, is the spot for all indoor activities. It's venue hosts leagues like beach volleyball and bag toss all week long. So, when they aren't in a game, players can be found sitting bar-side enjoying a drink and some food at the bar in the dome.
If bowling is more your style, Wagner's Lanes is a few steps away and has your traditional bar setting for those who prefer a more standard bar experience. So, whether you choose the bar at the Complexx or Wagner's, they offer the same great food and drinks for all athletes to unwind with and enjoy.  
EC Insider Tip: I tried a BBQ sandwich with fries which was absolutely delicious. Their menu is big, so everyone in your party is sure to find something. 
The Livery 
Talk about fun. The high ceilings, game room, large bar and private room upstairs really sets The Livery apart. Whether it be mid-afternoon or happy hour, you will always find locals enjoying this bar/restaurant. I have to be honest, this is one of my favorite restaurants because they are continually changing their drinks menus while offering consistently delicious food. 
EC Insider Tip: try the veggie burger or one of their specialty salads. I promise it will not disappoint. 
Drinks
Growler Guys
New to Eau Claire, Growler Guys is a hit with the locals. This place offers craft beers that you can both enjoy in the bar as well take home in your own growler. The helpful staff is there to help you select the most suitable beer for your taste, while you sit back in the modern venue. Definitely go check it out!
Eau Claire Fire House 
Welcome to paradise, all you beer lovers. Fire House is home to over 38 tap beers prominently listed on a blackboard above the bar. No worries if you find it to be overwhelming, the friendly bartenders are there to help you navigate the taps and offer you tastes along the way. Pair this beer with some of their free popcorn and good company, and you're set for a great time. 
No matter what you are looking for in a bar, you are sure to find it here in Eau Claire! Let us know your favorite bars below and tag us with #CaptureEC so we can see you enjoying these places! 
Cheers!