Are you and your kids eager to learn about the plants and animals – from bald eagles to box turtles – that populate Wisconsin's Northwoods? Do you want to get an inside look – literally – at a beehive buzzing with activity? Do you want to crawl through a beaver lodge get a close-up look at an enormous snapping turtle? You can do all this and more at the newly revamped Scheels Discovery Room at Beaver Creek Reserve near Fall Creek.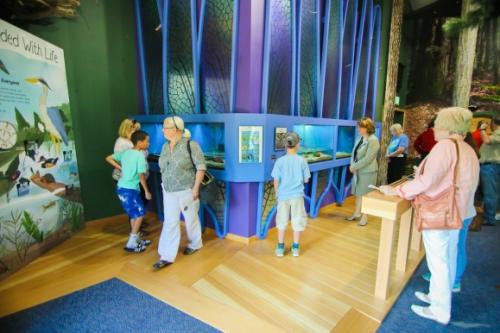 Like a butterfly emerging from a chrysalis and stretching its wings to take flight, the Discovery Room has just been reborn more beautiful, informative, and entertaining than before.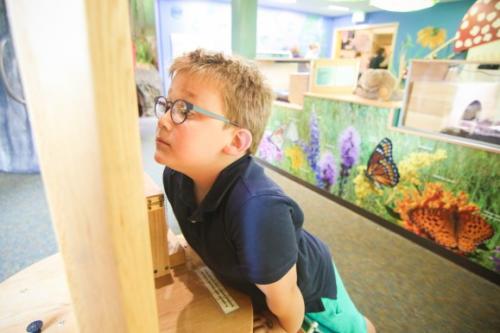 Thanks to a nearly half-million dollar investment – including $200,000 from sporting goods retailer Scheels – the room, which has welcomed more than 1 million visitors since 1984, has been utterly rebuilt. Gone are the faded exhibits, dated wood paneling, and threadbare mounted forest creatures. In their place is a sunny and soaring space at the center of which are three towering "trees" whose trunks bear informative panels about Wisconsin birds and whose branches are home to a stuffed raccoon, an owl, and other critters.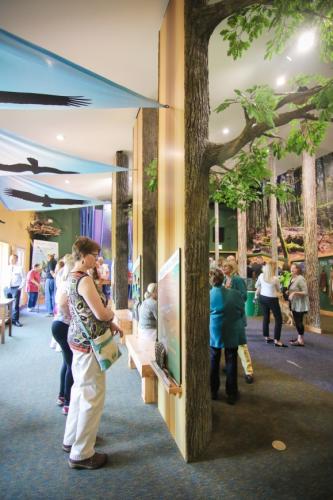 Not all the animals in the Discovery Room are stuffed, or course. Living specimens – including fox snakes, box turtles, and a brook trout – have large, clean habitats.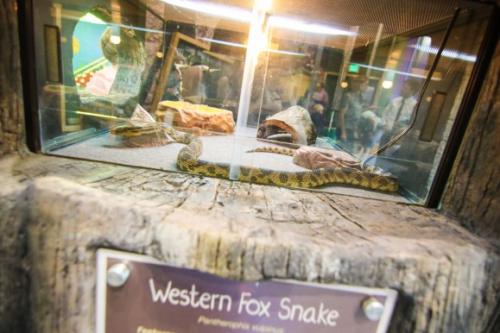 A glass-sided, indoor beehive gives visitors an amazing look at the industrious insects, who come and go via a tube to the outdoors. And, as before, massive, south-facing windows offer a bird's eye view of … the birds! (Be sure to grab a pair of the binoculars provided.)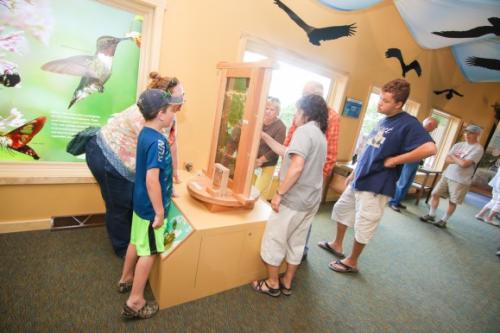 Everywhere, the Discovery Room encourages sensory discovery by young naturalists. A wall of animal pelts – muskrat, opossum, beaver, bobcat, otter, and more – invite exploration by little hands; below, the carpet is water-colored and decorated with the shapes of fish.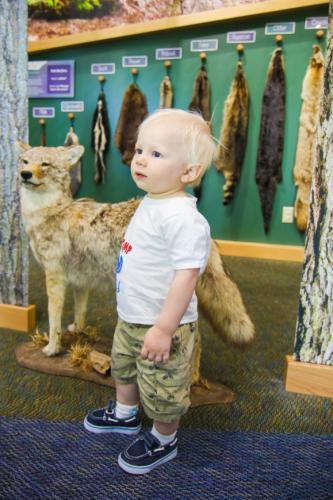 A long display with a sliding magnifying glass gives eager eyes a close-up look at bones, feathers, pinecones, and other natural objects. At one end of the space, what previously was a small library has been replaced by the "Fledgling Forest," which is designed to educate preschool kids about nature.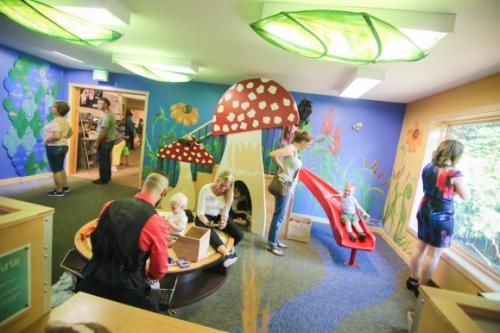 The space includes a huge "tree stump" with growth rings, a gargantuan mushroom with a slide, and a colorful mural of wildflowers and insects. Older visitors, meanwhile, can learn more about Wisconsin wildlife with explanatory panels about wetland habitats, animal signs (including tracks and scat), bats, bird banding, and other topics.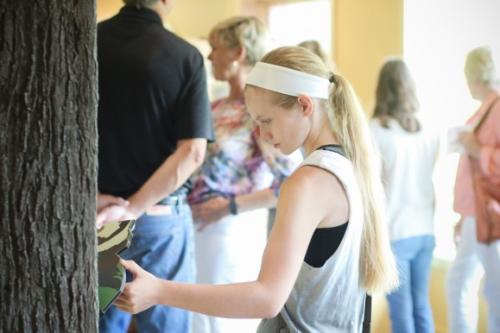 One wall display is now decorated with enormous, floor-to-ceiling pastel butterfly wings – a reminder that, from early July to early September, you'll find the Butterfly House just outside the Wise Nature Center fluttering with life.
The Discovery Room, the Nature Center that houses it, and the Butterfly House are only a few of the dozens of attractions at Beaver Creek, which covers 400 acres just outside Fall Creek, a few miles east of Eau Claire. Nine miles of hiking trails traverse diverse habitats, including wetlands, savannah, upland woods, and river bottom forests. Beaver Creek is also home to a Youth Camp, the Citizen Science Center (where everyday folks can help with scientific research related to water quality, bird banding, and more), the Hobbs Observatory, and the Wildland's Charter School.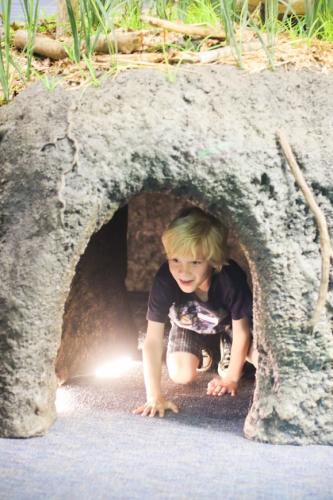 Beaver Creek is a year-round source of natural inspiration and education, and the Discovery Room is the perfect place to start your adventure. To learn more about Beaver Creek and the many activities there, visit beavercreekreserve.org.
Written by Tom Giffey/Volume One; Photos by Andrea Paulseth/Volume One