I was first introduced to Waldemar at Eau Claire's historic State Theatre when they opened for singer-songwriter Haley.
Haley was fantastic, but Waldemar made a huge impression on me. Reviews of Waldemar's EP Visions, released in January of this year, describe the sound as "ethereal," "transcendental" and "inspired." All true words. I was transported by the lush, soaring sounds. I had goose bumps. I felt absolute joy and deep crushing sadness. Needless to say, I became a fan! 
 
Waldemar is lead by Eau Claire musician Gabe Larson. The project is named in memory of his paternal grandfather, who inspired "Visions," the EP's title track. I had the awesome opportunity to ask Gabe a little bit about his music; what inspires him, and what's next to come for Waldemar.
What was the most rewarding part of recording/releasing Visions EP?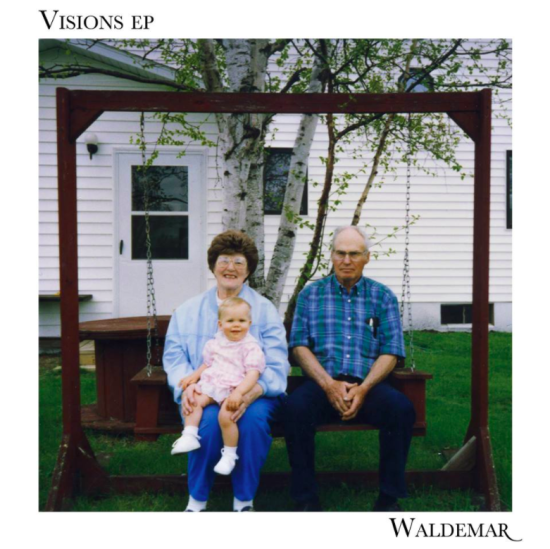 The most rewarding part of putting out 'Visions' was absolutely the response that I received from so many complete strangers. Eau Claire has such a supportive and encouraging music community that it can almost be hard to evaluate your work accurately and impartially from the perceptions of those closest to you. Eau Claire kind of feels like a Mom in that regard. Your Mom is always your biggest fan, so it can be difficult to know if Mom actually knows what she's talking about. Shipping out copies of my music to people in Norway, South Africa, England, Germany, Canada, Brazil and all over the U.S. has been such a pleasure. I think especially since this is the first record for this band, I was under a heavy dose of stereotypical artist fears surrounding how this release would go. So the validation that I've received from others on this first EP has certainly put a lot of wind in the sails.
Was there any part of the process that was particularly frustrating?
Two things: 1. Being too poor to press vinyl and 2. Learning when and how to tie the bow on the recording process. 
Who are some other musicians that influence your songwriting, and the Waldemar sound? 
Oh man. Where to begin. Fellow artists who I count as an influence tends to be a revolving door in a lot of ways. But there are some artists that I haven't been able to stop listening to and learning from over the past five to seven years. Kevin Parker (Tame Impala), Adam Granduciel (The War on Drugs), Robin Pecknold (Fleet Foxes), Jim James (My Morning Jacket), Channy Leneagh and Ryan Olson (Polica), Nathaniel Rateliff, Fionn Regan… I could keep going. 
I like to think of my inspirations as teachers of a specific subject that I go to become more well rounded as an artist.
What do you love/hate about touring?
I mostly feel love. Touring is one of my favorite things in the world. Road tripping, playing music with your best friends and meeting new people in new cities is the greatest thing. We all love touring with each other. We get way too silly. Always to the tune of Willie Nelsons 'On The Road Again.'
What's a city or venue that you haven't performed in yet that you would love to play?
The First Avenue Mainroom in Minneapolis will forever be my favorite venue, ever. I've been going to shows at First Ave since I was a teen, and have seen some of my favorite bands perform absolutely incredible shows there. The venue holds this sense of awe and magic that has stuck with me since I felt it for the first time.
Are any local concert dates or new tours coming up?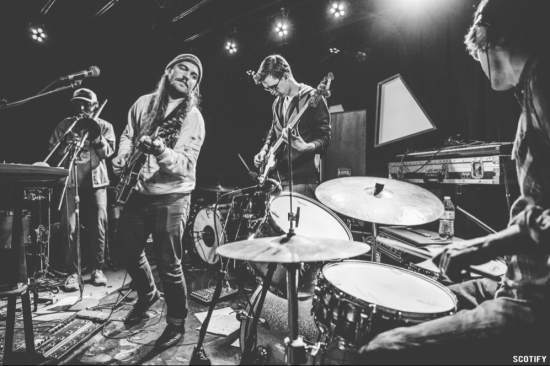 We just finished up the last of our touring for the record, so we aren't going to have many, if any, shows happening for possibly the rest of 2017. We're taking time off of playing shows to focus on writing and recording a new record, and we're right in the thick of that process as we speak. We certainly miss playing shows for the time being, but we're really excited about this next chapter. 
What is something about the Chippewa Valley that you wished more people-residents and visitors-enjoyed as much as you do?
I've lived in Eau Claire for almost my whole life and I pride myself on having been to just about every place in town. It's pretty rare if I go somewhere or do something in Eau Claire for the first time anymore. But I love that. It's part of what makes Eau Claire truly feel like home for me. I feel like I know this place in and out and I feel known by a lot of the community here. I love anytime I get to take someone to a special place that doesn't get the tourist action. If someone is new to Eau Claire and they want to grab breakfast, 9 times out of 10, they're going to check out The Nucleus, which is a great restaurant for sure. I love taking people to breakfast at Chick-A-Dee's or more recently the VFW. Or instead of going to the top of the world at Mt. Simon for a view of the city, I prefer to take someone to the ski jump. I love bringing people to the inconspicuous parts of Eau Claire, because those are the places that have made Eau Claire such a special place for me to grow up and lay my roots down into adulthood.
What's your favorite guilty-pleasure, sing at the top of your lungs in the car song?
"To All The Girls I've Loved Before" by Willie Nelson and Julio Iglesias HANDS DOWN. It's the perfect blend of cheesy and amazing.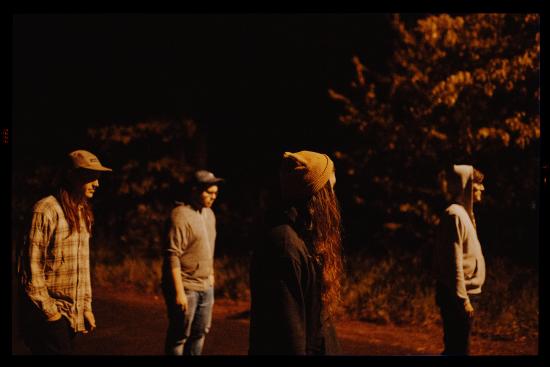 And finally…
What's next for Waldemar?
All of the focus is on writing and recording a new full-length record. We won't be done with it until early 2018 at the very earliest, so it'll be a while before I have any more updates on what's next for myself and the band.

I know Waldemar fans are certainly looking forward to the new material. Until the new album drops, Visions is available on iTunes, Spotify, and at The Local Store in Eau Claire. Follow Gabe and Waldemar on Facebook, Twitter and Instagram (@whereswaldemar), and at their website: www.waldemarmusic.com.