The outdoors is beautiful. Art is beautiful. Now combine the two, and you have a really good thing going.
And I'm here to point out to you that Eau Claire has a really good thing going. Especially in our downtown, the city hosts works of art for your eyes to happily rest upon. Some of these displays are visibly obvious as you stroll around city sidewalks, but keep reading, there might be a couple of "hidden" art opportunities you have yet to stumble upon!
Baroque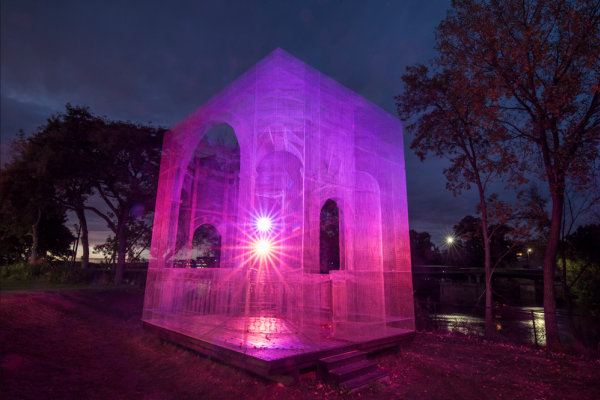 Let's talk about our newest art addition that was first on display at the Eaux Claires festival. Now it has a beautiful home next to the river. Head to the corner of 1st and Grand Avenue near the river, and you'll spot this steel beauty, whose appearance changes slightly as they day's lighting progresses. And if you can, catch it lit up at night too for special occasions; talk about magical!
Banbury Swan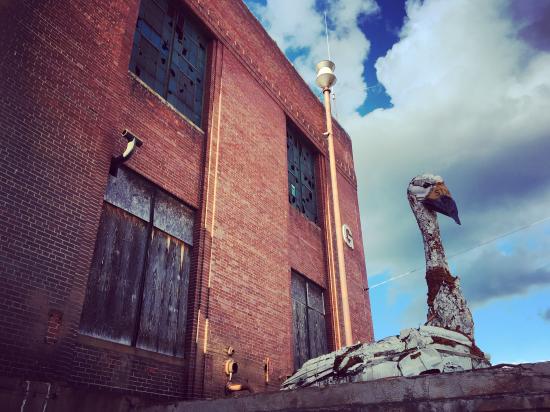 How many places can claim a giant swan of upcycled junk to its art fame? Probably not many! Unique to Eau Claire, and housed at our iconic Banbury Place, it's worth taking a look. Bike or walk down the Old Abe Trail along Banbury on Galloway Street, and you won't miss this majestically rustic white swan watching over the land.
Sculpture Tour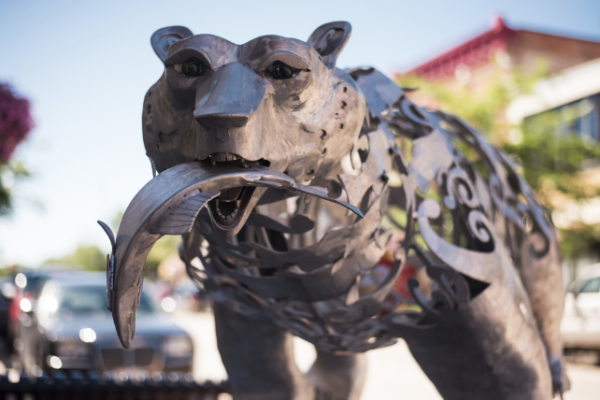 Eau Claire's Sculpture Tour is a perfect way to take in some art while out and about downtown. There are such a variety of pieces, that you are sure to find one, or several, that speak to you. From abstract contraptions to amazingly realistic people and animal sculptures, give yourself time to appreciate these works of art lined up along Barstow and Water Street. Don't miss the few by Mayo Clinic too! Wondering why you should keep going back? The exhibit is ever changing and rotated every May.
Bon Iver Mural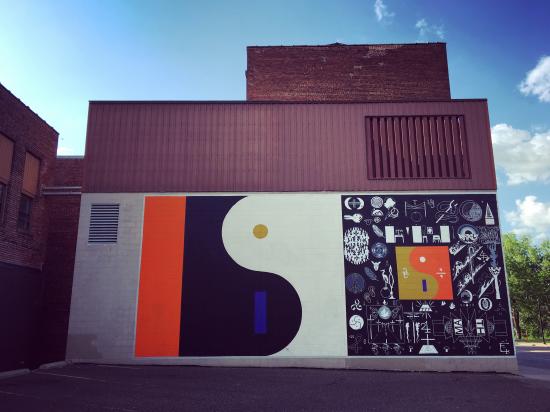 Bon Iver has been leaving a musical legacy for Eau Claire, but their stamps of art are not ending there in our wonderful city. Have you seen their new album cover on iTunes? Well, I'll give you one better. Head to the side of the State Theater at the corner of Eau Claire and Farwell Street, and the album has come to life in giant mural form. It's pretty cool.  
Downtown Mural by Molly Z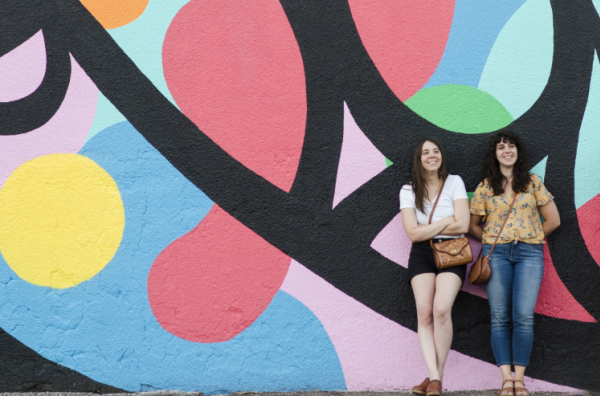 Take a walk downtown, grab an ice cream cone at Ramone's and then walk across the street to appreciate the giant mural created by Molly Z during the summer of 2018. This addition to downtown brings the color our city deserves. Plus, this is such a picture-perfect photo op. 
Artist Market
If you're in Eau Claire during the warm months, head to the Farmer's Market at Phoenix Park most Saturdays and you'll pleasantly find more than just food waiting for you! Here's a chance to discover and support local artist's work while strolling the park. Original and homemade pieces - don't you have an upcoming birthday to get shopping for?
Mona Lisas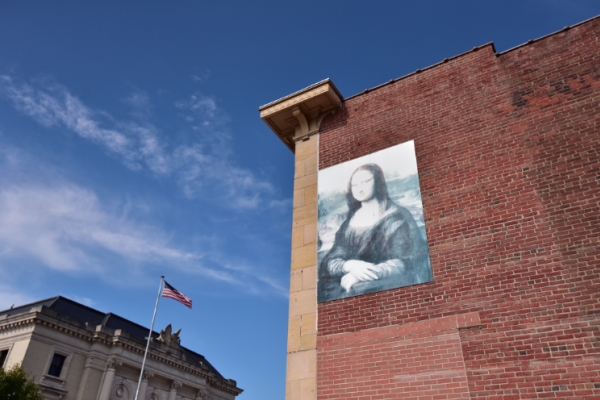 Lastly, you know that famous Leonardo da Vinci painting? You know, the Mona Lisa. Of course you do. Hit the town my friends, and be sure to look up. This famous portrait might just be staring back down at you. Where are they? I challenge you to a scavenger hunt to find them for yourselves. While it might be arguably cooler to head to the Louvre in Paris to see the real deal, size matters. And Eau Claire's versions are bigger than the original. So there's that.
Eau Claire's art scene has certainly come to life in the streets and along the paths. And I have a feeling we are only getting started. Which is pretty exciting! If you're craving even more outdoor EC art opportunities, don't forget to also check out our amazing Chalk Fest and Eaux Claires events hosted every summer! 
While you're checking out the art scene, make sure to capture lots of photos and share them with us using #CaptureEC.