Alright, let's cut to the chase. Watching polar bear documentaries on Netflix or sprinting outside in your slippers to check the mail does NOT count as spending quality time in the Wisconsin winter outdoors.
Ok, yes, I am also very guilty of doing both of these things, but this month, I'm a changed woman.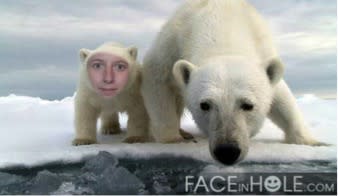 I may have to sneak in just one more episode of Polar Bear: Spy On Ice, but the change will come this weekend, I swear.
It'll all start at the Silver Mine Ski Invitational on Friday Night. This is the 130th YEAR of this event! There will be live music, food and drinks, and a warm fire - not to mention all of the incredible athletes jumping from this ski jump.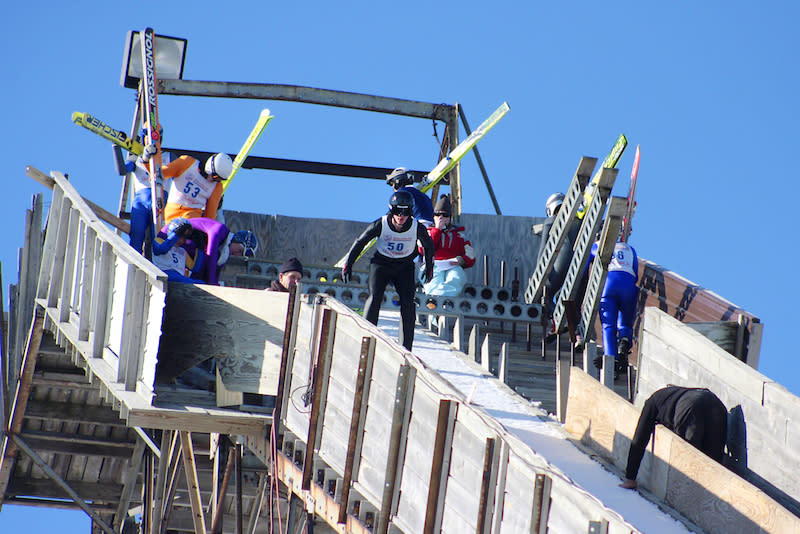 After a necessary, night-long hibernation (get it? polar bears?), I'll be back at it again.
Like a polar bear hunting for food, I'll head out to the 3rd Annual Jig's Up Blugold Ice Fishing Contest on Lake Wissota. Unlike a polar bear, I'll have a chance to win a ton of prizes, ranging from a Mr. Heater Propane Buddy to $1000 cash! Like a polar bear, I won't even have to register! But unlike a polar bear, I'll also get to sign up for a bunch of raffle prizes and hangout at The View listening to music and fish stories. Get the gist?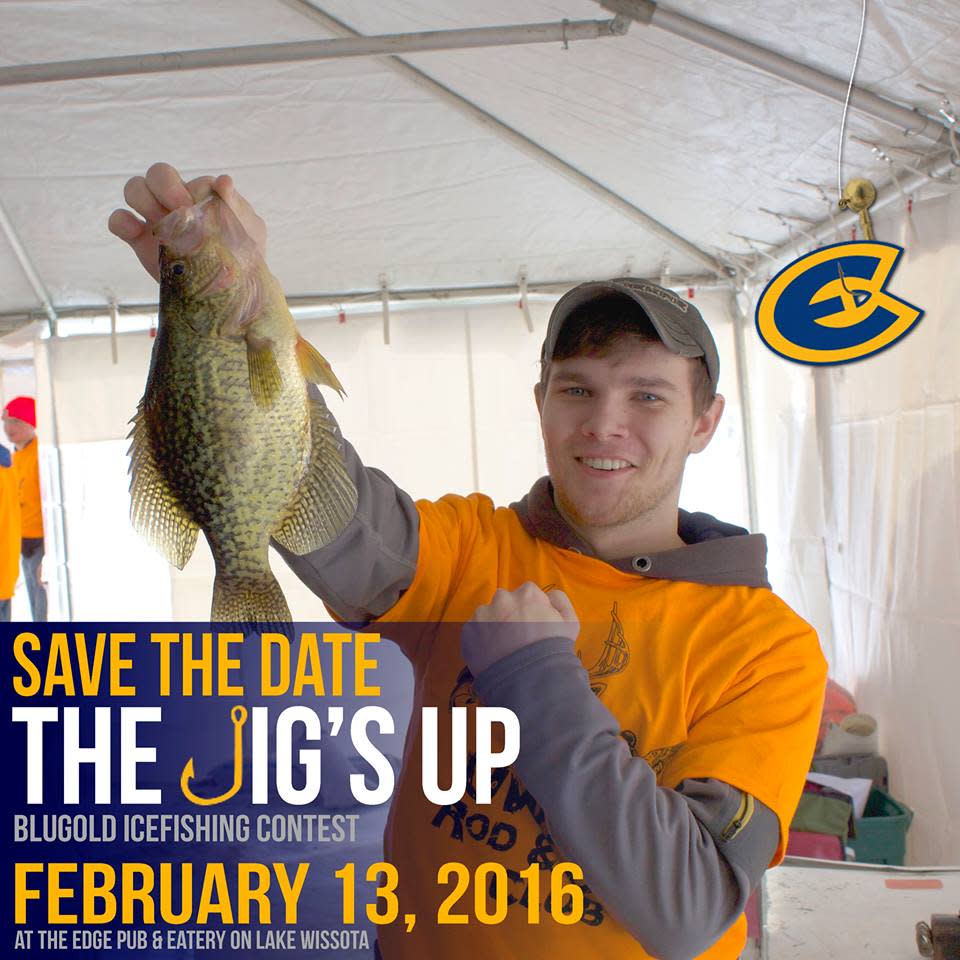 This time, my hibernation may be a little bit longer because by now I will have gone a whole two nights without watching Polar Bear: Spy On Ice (if that's humanly possible).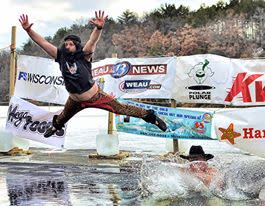 After a nice, long rest, I'll wake myself up the same way a polar bear would (naturally)! I'll be jumping into Half Moon Lake for the - yep, you guessed it - Eau Claire Polar Plunge. At this time, all of the polar bear documentary watching will totally pay off as I take the plunge. BONUS: all proceeds of the polar plunge benefit local Special Olympics athletes!
So take it from someone who LOVES Netflix (specifically polar bear documentaries), get outside this month! We aren't POLAR opposites! Don't be ICE-solated!
Now, PAWS up if you're excited for February!