Looking for some fun, local things to do?
Look no further than Altoona, WI where they have a plethora of events for all ages and interest! No matter what day it is, I guarantee they have something fun going on... Psst.. Check out the library!
Reoccurring Events:
SUNDAYS AND WEDNESDAYS: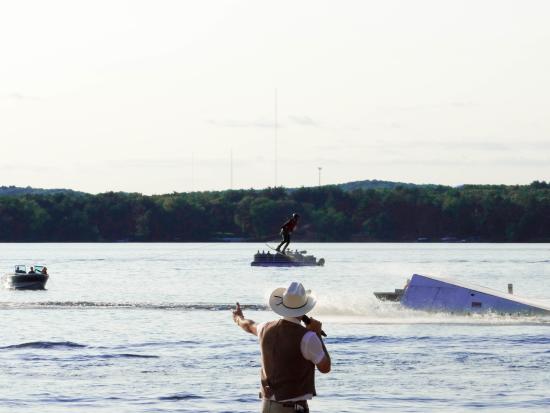 Ski Sprites
Ski Sprites preform at 6:30 p.m. every Sunday and Wednesday from early June through Labor Day. Come to Altoona Beach to enjoy a high energy water show! Don't forget to bring $3 for parking at Lake Altoona Beach.
TUESDAYS: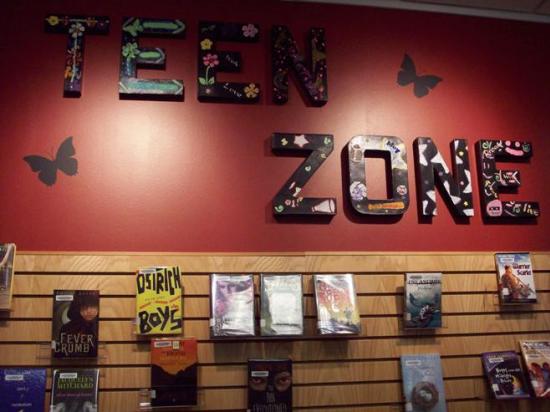 Summer Library Story Time 
In June and July every Tuesdays from 10:30-11:00, Altoona Public Library will be hosting a free story time for children ages 2-8 and their caregivers.  (This event does not run on July 4.)
Teen Summer Program
From 5-6 at the Altoona Public Library (1303 Lynn Ave., Altoona) on Tuesdays there will be summer events for those kids entering grades 6-12. (This event does not run on July 4.)
            July 11- Bad Art Show
            July 18- Crafts for Cats
WEDNESDAYS:
Library Show for Kids
Every Wednesday there will be performances at the library in the summer. A few of the featured shows include a Fantasy Coral Petting Zoo, Mixed Nuts Comedy Show, Tom Pease music concert, The Magic of Isaiah, "The Three Little Pigs" Puppet Show and a Duke Otherwise Music Concert. The events are for all ages and take place from 6:30-7:30.
TUESDAYS AND THURSDAYS:
Fit in 30
Join a high energy, full body workout class at Prairie Event Center 1445 Front Porch Place, Altoona. To register stop by or call the Altoona Parks and Recreation office. The event costs $32 for Altoona residents and $42 for non-residences. Every Tuesday and Thursday July 6 - 27, 5:30 - 6 p.m.
Other Summer Events:
June 23, 8-9 a.m. Floating Bliss SUP Yoga
Join others at Lake Altoona County Beach for a 60-minute class that will introduce you to Stand Up Paddle board Yoga. First you will focus on safety and basic paddling techniques. After that you will spend time doing gentle yoga stretches/poses and ending with a 20-minute paddle back to shore. This event cost $15 and there is a $3 charge to park at Lake Altoona Park.
June 23, 9:30-10:30 a.m. Floating Bliss SUP Yoga- Intro to Kids Paddle + Yoga
This event is the same as the one above however it is just geared towards kids and teens. Please read above for more details!
June 24, 9 a.m.-2 p.m. River Prairie Apartment Complex: Open House
The new Prairie Place apartment complex located in the River Prairie development district in Altoona will be opening its doors. Come check out the beautiful scenic views of the Eau Claire River and community park areas on their furnished roof top terrace. For those that are interested in signing a 12 month lease they are offering free July rent!
July 13, 27 and August 10, Books in the Park 2017
There will be free books and activities in the 10th Street Park on these days from 10:30-11:30 a.m. Let's all work together to provide literacy for children and help them avoid the dreaded "summer slide" where they lose skills they learned during the school year due to not reading or practicing.
July 1, Altoona Big Bang Independence Day Celebration
Cinder City Park turns into a festival ground to celebrate Independence Day from 4 p.m.-Midnight. Admission is free. Drink and food tickets are $1 each.  During the day, families can enjoy a Kid's Zone, local food, live music and fireworks in the evening! There will also be the 2nd annual Outa the Gutta Mudda benefiting the Altoona K-9 program. Who wouldn't love an obstacle course through the mud! Sign your team up at Wagner's Lanes and The Complexx ($25/team).
July 1, 15 and Aug. 5, 9:30-11:30 a.m. Gather with Yarn
Bring your yarn projects to Stitch Supply Co. 913 South Hillcrest Parkway, Altoona for any help or answers to any questions you may have! Or just come relax in their couches and collaborate with other knitters and crocheters. This event is free to the public.
July 28, 6-10 p.m. Teen Late Night Lock-In
Altoona Public Library is ending the Summer Reading Program with a Lock-In. Teens, grade 6-12, are invited to the library after closing to enjoy pizza, games, movies and caricatures! Free to the public.
Aug. 14, 12-8 p.m. 22nd Annual Clayton Anderson Golf Outing/3rd Annual Wine Tasting
Come to the Eau Claire Golf and Country Club to help raise money for membership and program scholarships to disadvantaged kids, families, and adults in the community.
Whatever you choose to do this summer in Altoona, it's guaranteed to be a great time!