I have a 3 year old son, who like many little kids, has a deeply held affection for trains. Of course he also loves planes, trucks, cars, and motorcycles…really all things that go. But trains, they hold their very own special place in his heart. It wasn't until my son was about 18 months old that we even realized Carson Park in Eau Claire is home to the Chippewa Valley Railroad, and I'm so glad we discovered this local gem. Train rides in the park have now become a summertime staple in our family, with our newborn already a happy veteran passenger.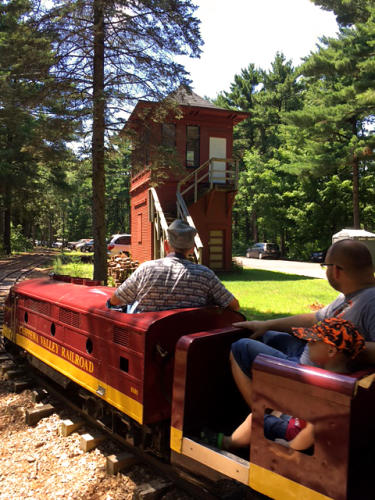 Officially called the Chippewa Valley Railroad, the train we lovingly refer to as the Carson Park Train, runs Sundays from noon-5:00 p.m., Memorial Day weekend through Labor Day weekend. Rides are $3 per adult, $2 for kids 2-12 years old, and free for kids under 2. There for you to discover is an authentic train depot, passenger waiting canopy, round house, switch yard, the oldest interlocking tower in the state, and best of all, conductors and engineers fully decked out in pinstriped suspenders and engineer hats.
Picking which train to ride on could be a challenge because both of the trains are amazing in their own ways. My favorite is the open-air mini scale passenger train. From this train you have an unobstructed view of the woods in Carson Park as you ride around the half mile loop. The wooded scenery is absolutely beautiful, especially on a sunny summer day as you chug along down the track. We've even, on occasion, seen deer right next to our train car.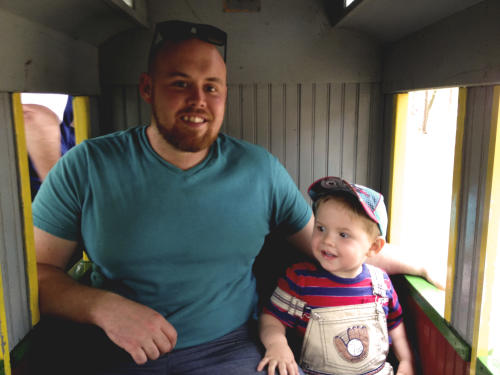 My son and my husband strongly disagree with me though, and prefer the 1800's style private caboose car on the steam train. This train is reminiscent of an old timey western movie and, dare I say, feels a bit more adventurous as you puff along down the tracks, the smell of the steam engine in the air along the way.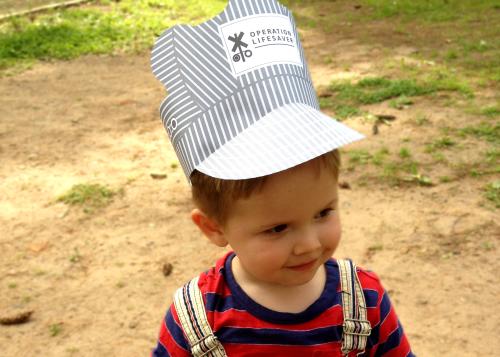 About two weeks ago, my mom was in town from out of state and my son would not let her leave without showing her "his" awesome trains in the park. It was a busy day with families and kids anxiously awaiting their turns to ride. Operation Lifesafer was also there handing out free safety booklets and conductor hats to the kids. There was excitement in the air as kids and adults alike awaited their turn to board the trains. As we hopped aboard our favorite caboose, our tickets were punched, and the conductor yelled out, "All aboard!" The ride around the track was so much fun that it was Grandma who actually requested an extra trip to try out the other train.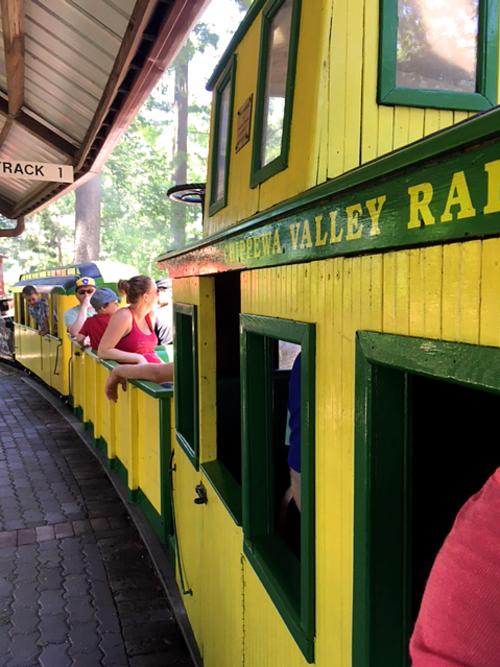 Next year will be the Chippewa Valley Railroad's 30th anniversary. Thirty years of fun, excitement, and what is absolutely a family tradition for many in the Chippewa Valley. With next weekend being the last train ride available for the season, be sure to stop over in Carson Park and check it out before the last "All aboard" rings out for the year!