Let's admit that some of our favorite foods are the ones that are sold by our local businesses. There is a handful of signature Eau Claire tastes that you will want to have stocked in your fridge. Don't say we didn't warn you... but the recipes and products in this blog can cause some serious cravings!
Rump's Butcher Shop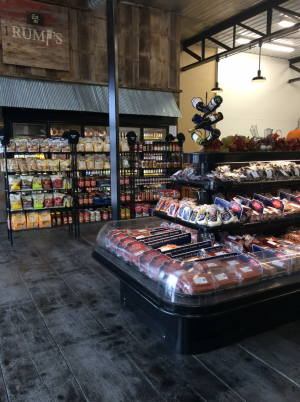 Photo courtesy of Rump's Butcher Shop
In addition to the best locally sourced meats, this butcher shop sells many more delicious treats. They have domestic and craft beers, cheeses, wines, spices, and so much more. By the sound of that, it's what every Wisconsinite can ever dream of! Make a trip to Rump's Butcher Shop and pick up some ingredients for tonight's dinner!
Chip Magnet Salsa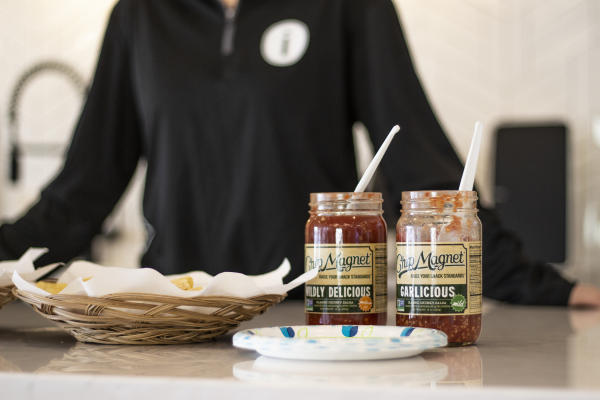 You all know it and love it. It's the salsa that keeps your hand reaching inside the bag grabbing more chips. They jar up Chip Magnet Salsa at Banbury Place, but you can find Chip Magnet sold at several grocery stores. Make sure you grab a jar on your next grocery trip because chips and salsa are the perfect snacks to munch on while you snuggle up for a movie night. 
Becki's Kitchen Olive Salsa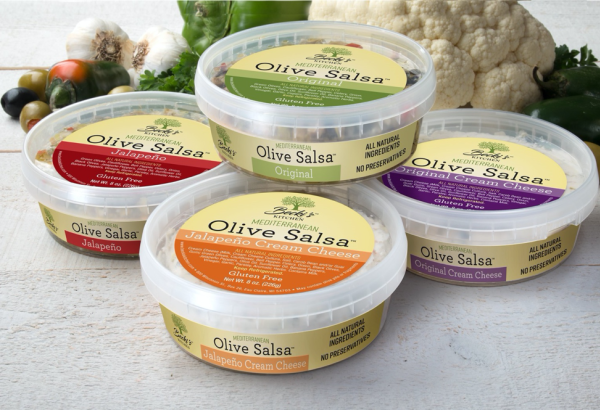 Photo courtesy of Becki's Kitchen
Don't let the salsa shopping stop there. Becki's Mediterranean salsas are found in over 200 stores throughout Wisconsin and the Twin Cities in Minnesota. It is delicious and unique because it is made with a Mediterranean twist of ingredients like olives, chopped vegetables, Italian spices, and olive oil. It's not only tastefully paired with chips but also with crackers, bread, and even burgers! Here's a recipe for you to try from your own home courtesy of Becki herself!
Becki's Olive Salsa Muffaletta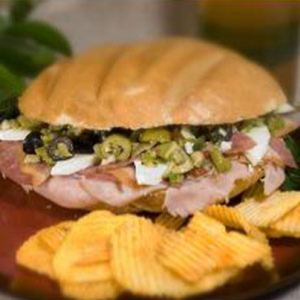 Photo courtesy of Becki's Kitchen 
What you will need:
1 round loaf Italian bread
3 oz. sliced smoked turkey
3 oz. sliced aged salami
3 oz. sliced capicola 
3 oz. sliced provolone cheese 
1 container Becki's Original Mediterranean Olive Salsa or Becki's Jalapeño Mediterranean Olive Salsa 
Slice the loaf of bread in half and pull some of the guts out from the top half. Spread half of the container of salsa on each cut surface. Cut the meats and cheese into strips and layer them on top of the bread. Cover the bottom load with the top half and cut it into wedges. Enjoy! 
You can find some more delicious recipes with Becki's Salsa here.
Silver Springs Horseradish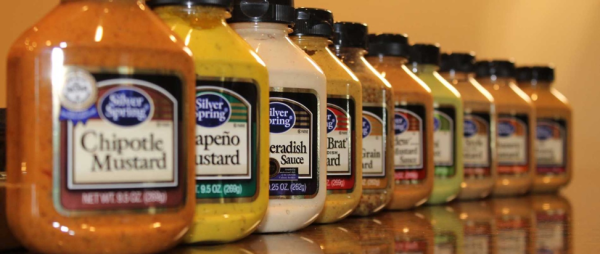 Did you know that Eau Claire is home to the largest horseradish producer in the entire world?! Family-owned and operated, Silver Springs farm produces all kinds of horseradish, mustards, and sauces that will take your meal from bland to bursting with flavor. We've got a recipe for all the horseradish lovers out there courtesy of Silver Springs of course!
Horseradish Bacon Cheese Ball (serves 4-6)
 
Photo courtesy of Silver Springs Food
What you'll need: 
2 cups grated sharp cheddar cheese (8 oz.)
8 oz. cream cheese, room temperature
2 tablespoons prepared horseradish 
1/4 cup chopped bacon, kosher salt, freshly ground pepper
Use a food processor to blend the cream cheese, horseradish, salt, and pepper. Next, use a piece of parchment paper or plastic wrap to shape the cheese mixture into a ball. Chill the cheese ball until firm for about 2 hours. Take a piece of parchment paper and sprinkle with the cheddar cheese and bacon. Finish up and roll the cream cheese mixture into the cheddar cheese and bacon. You are ready to serve! 
Try more Silver Springs recipes here.
Casey's Creamery 
 
Photo courtesy of Casey's Creamery
A meal is not complete without dessert. Casey's Creamery has that part covered with their handmade ice cream, popcorn, and fudge! If you have a sweet tooth, this place is a dream come true for you. Casey's does "local" right. They work with local people and use locally sourced ingredients to make their tasty treats. Drive-by Casey's to pick up a sweet treat that you and your entire family deserve. 
What are you waiting for?! Let's eat! Share with us what you're cooking with local ingredients with #CaptureEC.