There's a new trend going around and recently I couldn't have been more excited to jump on the bandwagon. It consists of sipping wine with your friends and stepping out of your comfort zone to become an artist.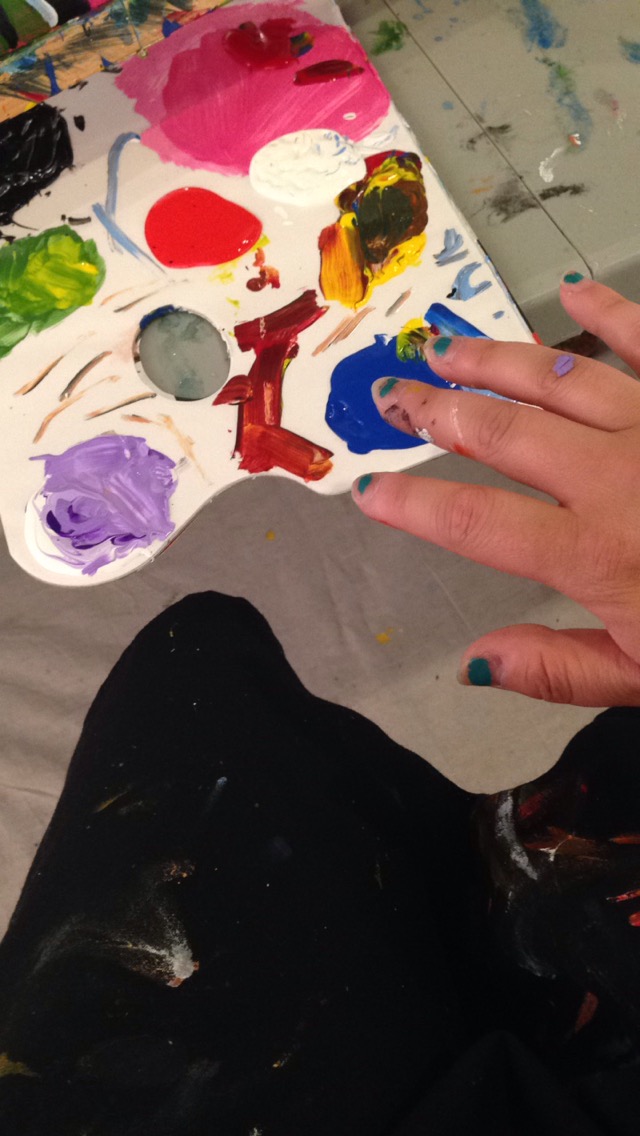 My friends and I went to a Wine & Whimsy class that takes place at the Eau Claire Regional Arts Center. When we arrived, we walked into a room full of art and were given a white canvas, paintbrushes, a bucket of water, and a paint palette. All participants were given two hours to finish the paintings.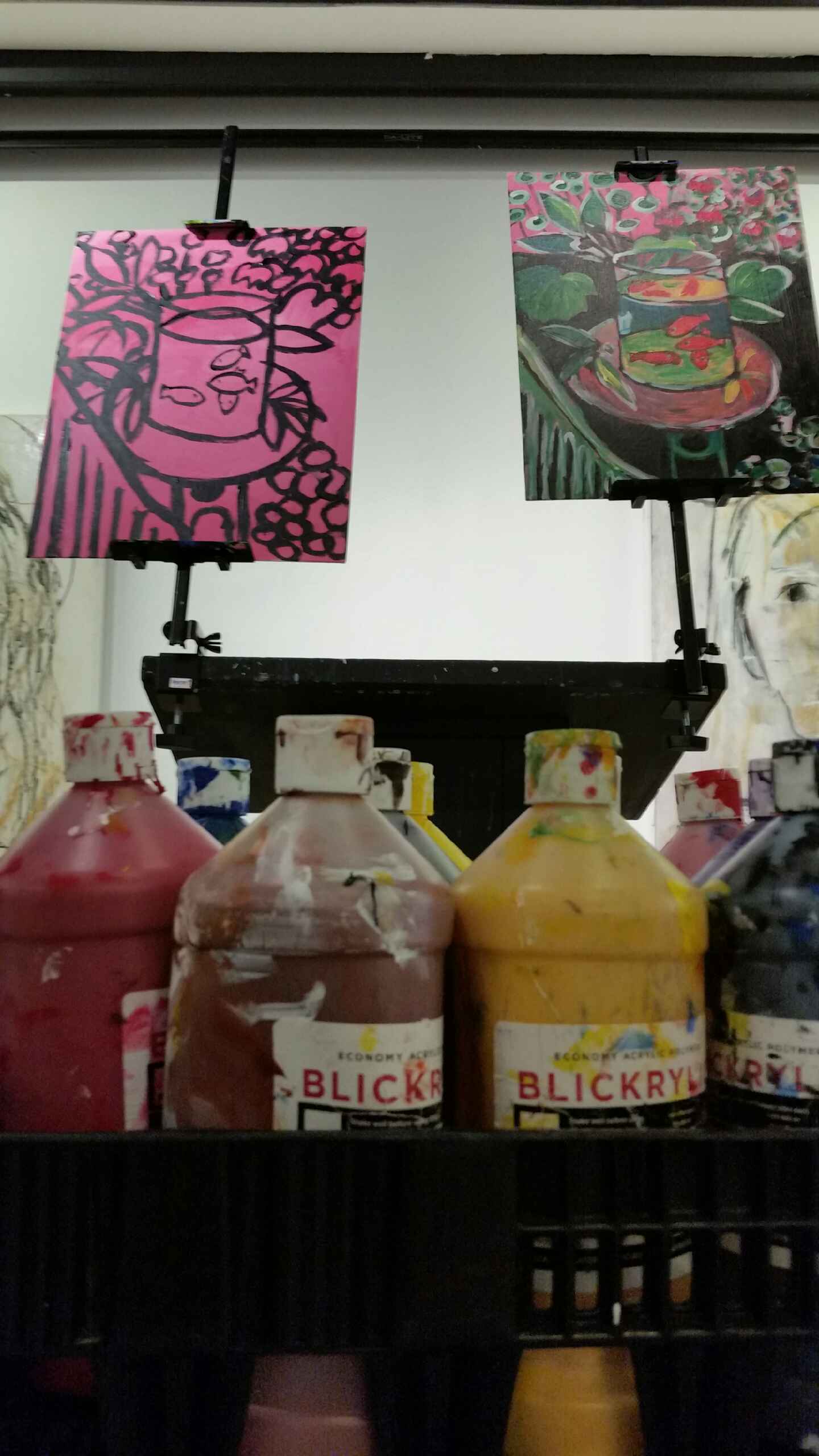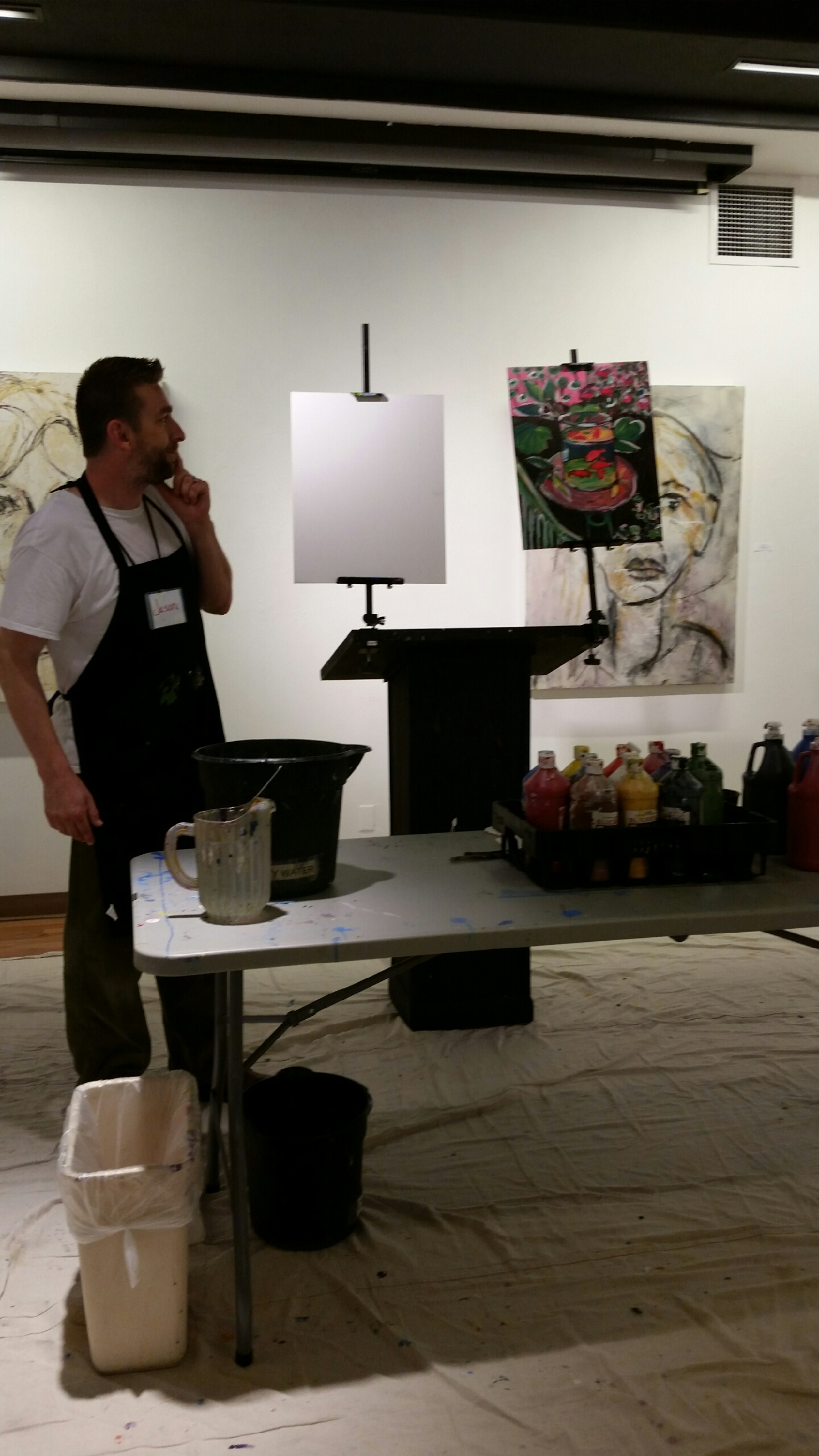 Every class has a special assigned painting and instructor. Last night's instructor was Jason Anhorn. He did a great job moving at a steady pace so everyone could follow along. Your expected outcome is a replica of the assigned painting, but of course the instructor encourages you to use your imagination and experiment with whatever colors you would like. There's no right or wrong in this class. Whether you're a skilled artist or you have no artistic ability whatsoever, this class is for you to sip on some wine, relax, and be creative. It's a judge free zone!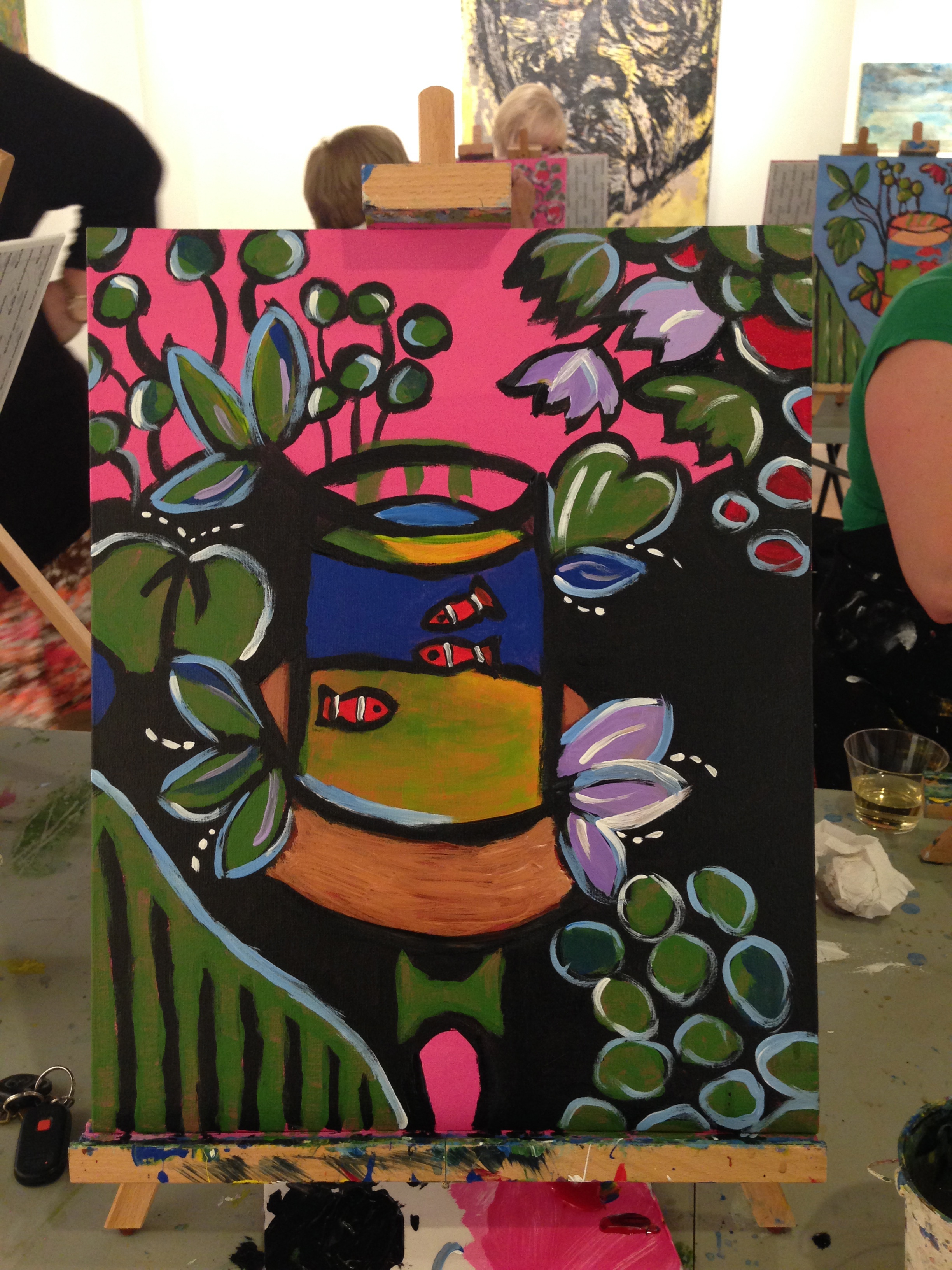 As you get carried away creating your masterpiece, the instructor encourages you to take a break, step back, and walk around the room to get a sneak peek at everyone else's paintings. There's never going to be a painting that looks exactly like yours and that's the best part. He quoted Pablo Picasso, "Good artists copy, but great artists steal."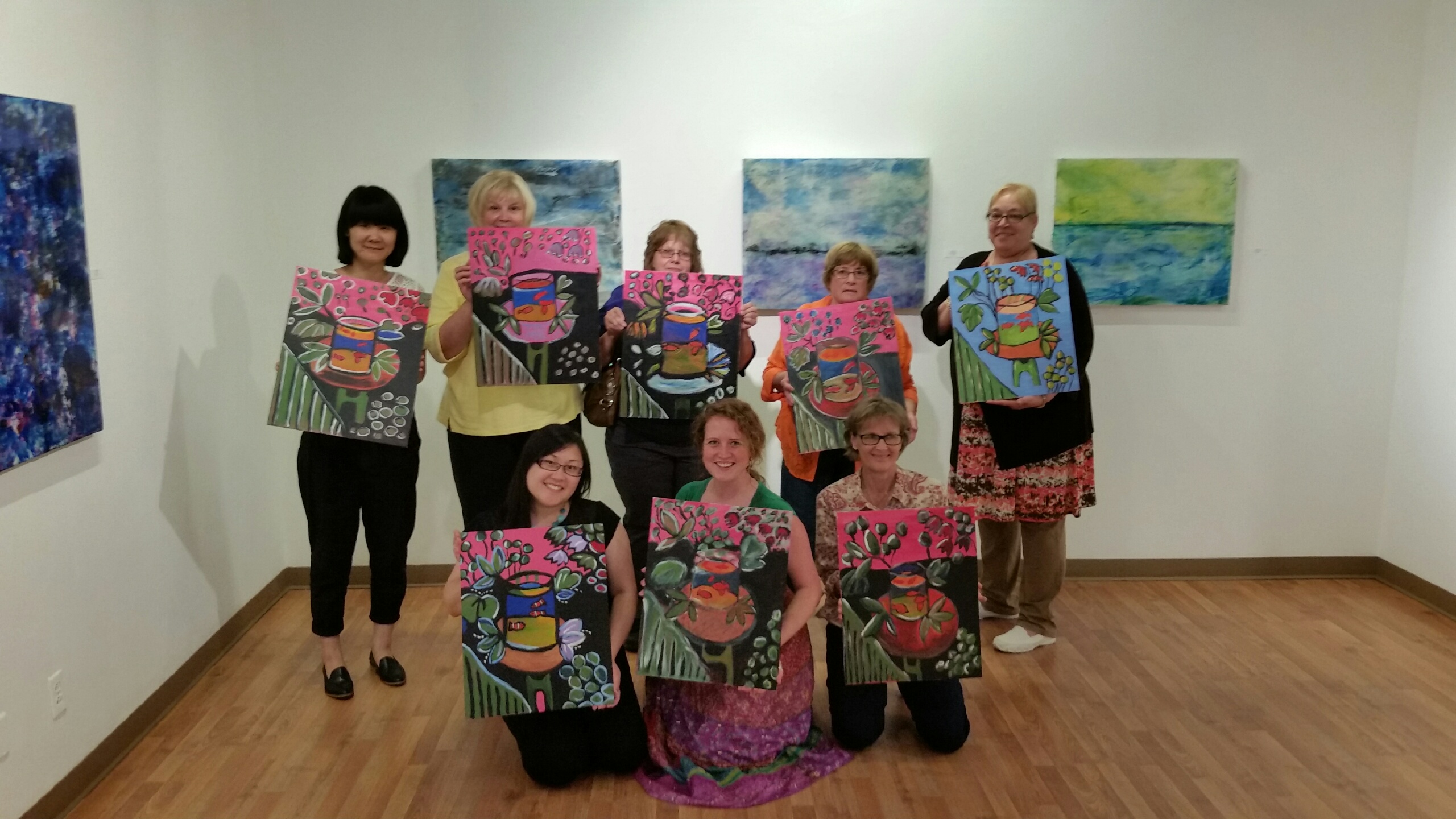 After sipping wine and 2 hours of painting, "Paint brushes down!" A group photo is taken and this is when you can see everyone's personalities come to life in their paintings. I am far from an artist and I'm not the most creative crayon in the bunch, but I enjoyed adding small details to my painting that made it my own. Overall, the night was memorable and now I have artwork to hang up in my own home.
At the end of the night you're given the opportunity to take your paintings home or donate it to the Eau Claire Regional Arts Council. They use donated paintings and artwork to "bring a sense of beauty to recently housed individuals from Sojourner House and others in the Chippewa Valley, by adding art to the walls of their homes." If you'd like to donate some artwork, contact Roberta Kostka, Development Associate, at 715-832-6644. ext, 1516. If you would like to attend a future Wine & Whimsy event, go to the Visit Eau Claire calendar of events for dates and times.