A little over a week ago, I went with the Visit Eau Claire Fun Patrol (visitor information specialists) on a field trip to the Fun Dye Factory to test out our arts and craft skills. Mark, employee of Fun Dye Factory, greeted us with the process of how to start the tie-dye activity.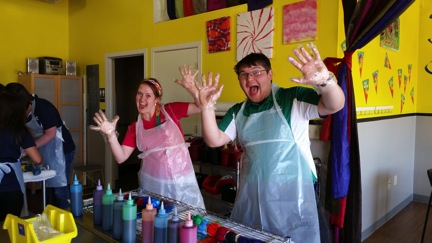 It's so exciting to have a place like this in Eau Claire that is a one-of-a-kind experience! The Fun Day Factory hosts everything from Girl Scouts meetings, birthday parties, bachelorette parties and they even service walk-ins. The Fun Dye Factory has an array of products for people to choose from to create their own special piece! For this trip, we chose either tanks or tees.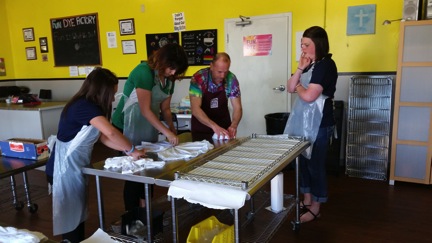 The process is simple enough that ages 3+ can participate. First, you choose what kind of shirt or other creation you want to make. Then, the staff takes it to let it soak in a solution to "open" the fibers so the dye will soak in better. Next, it's time to start your design! With more than 20 different options of tie-dye designs to choose from, the possibilities seem endless!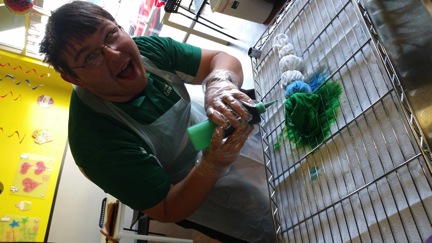 After choosing your design, the staff takes you through the process of wrapping up your shirt with rubber bands for the design you picked. Lastly, the really fun part, you get to squirt your shirt full of an array of fabulous colors!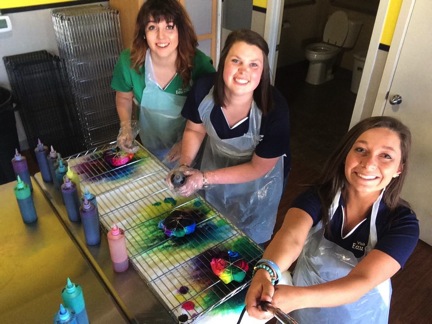 After your shirt is fully saturated, they tell you the most heartbreaking news. You have to wait TWO WHOLE DAYS before you can rinse, wash and wear your epic creation. However, the two days fly by and the next thing you know you'll be showing off your awesome new apparel to all of your friends and telling them about what a blast you had making it!!!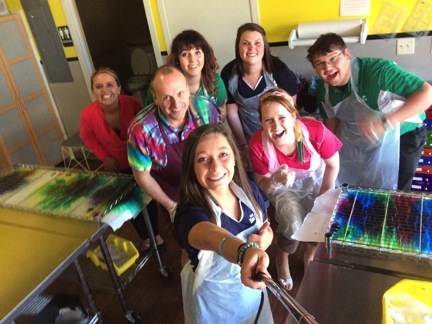 A huge Thank You to Mark and Bobbi from A Fun Dye Factory for bringing this store to Eau Claire and giving us all the opportunity to create unique attire. Be sure to get to the Fun Dye Factory this summer to experience a one-of-a-kind hands-on activity!