"Entrepreneurship," "philanthropic goals," and "product quality" are not words typically thrown around by the average 12 year old, but in art room number 2318 they are commonplace for the members of DeLong Middle School's Prime Products. Prime Products is a student run organization that designs, creates, and sells artwork with a heavy focus on business and philanthropy. And for the students involved in Prime Products, business ownership and passion go hand and hand. Entrepreneurship and passion are also the focus of the school's much anticipated upcoming event A Knight's Faire.
"A Knight's Faire is not a craft sale or a fund raiser," says art teacher and Faire spokeswoman, Kathy Bareis. "It is about building connections and relationships within our community, teaching our students about entrepreneurship, opportunities in art careers, and using our philanthropic enterprise to give money to student groups and local charities."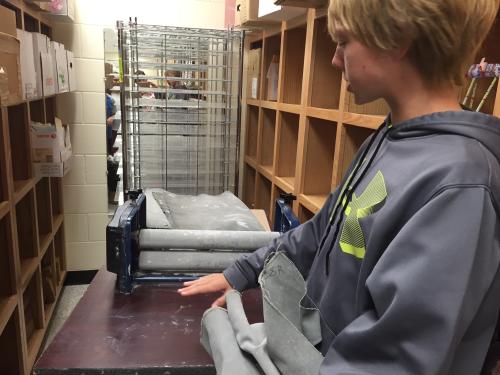 Taking place at DeLong Middle School on October 15, A Knight's Faire will feature lots of familiar faces from the Banbury Art Crawl, members of the Artisan Forge Studios, and other local artists and craftsmen--some former DeLong students. In addition to displayed art for purchase, artisans will be offering workshops and free demonstrations providing faire-goers with a hands on experience. The faire will feature a wide variety of art forms, including painting, ceramics, sculpture, printmaking, glass art, jewelry, and textiles/fibers.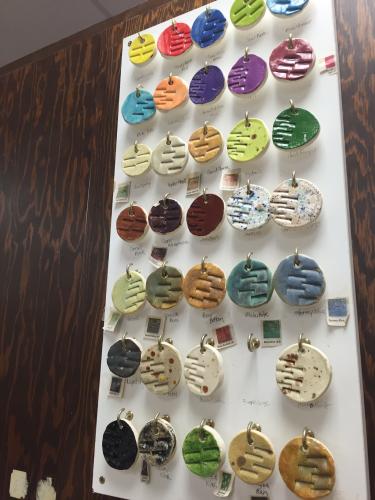 These professional artists will be side by side with young budding artists from a plethora of student groups. Members of Prime Products will be selling a variety of beautiful and functional ceramics among other products, such as their "make and take" jewelry. FUSE (Future U.S. Entrepreneurs) will be featuring their top competing entrepreneurs' products and services. DeLong Middle School's Adaptive Tech Ed will also be selling products made by students from the special education program. And for those of you who get hungry looking at art, different student groups will have food available for purchase.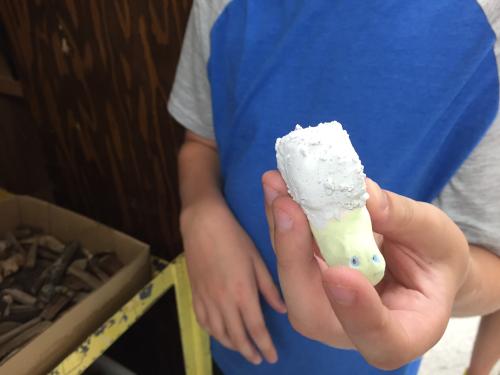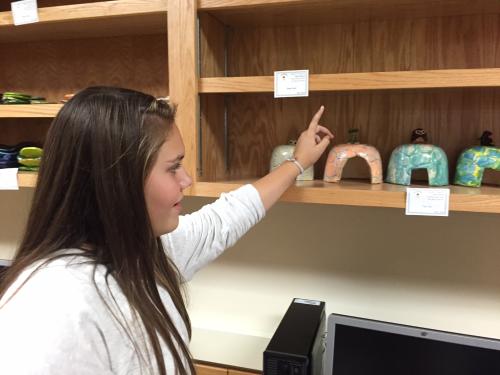 At the heart of the event is community, building relationships, and giving back. Students will get a chance to interact with and learn from professional artists, and in turn those students have an opportunity to give back to the community. As a financially self sufficient group, Prime Products takes pride in its ability to give back. Since it's conception in 2000, the group has given over $15,000 back to the community. Over the years the students have chosen different charities to donate to, but Bob's House for Dogs tends to be a reoccurring favorite. They also provide funding for other school organizations and trips. Their latest philanthropic goal is raising $1000 for the improvement of the West Ridge Neighborhood Park. Prime Products member Elsa Oplinger explained that the playground equipment is outdated and needs replacing.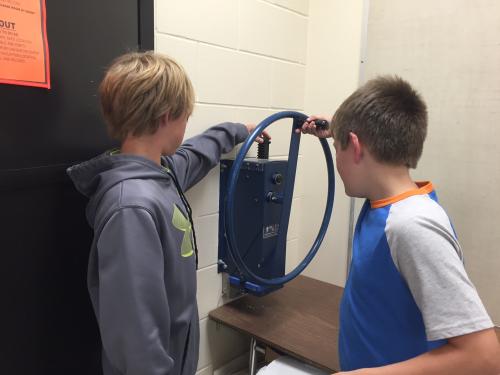 In meeting with Prime Products members, their zeal for their business is immediately evident. They are responsible for all elements of the process and are truly knowledgeable about what they do. "Each student is responsible for a product," Bareis explains. "Once they've been taught the process, I step back and it becomes their responsibility." This allowance for responsibility and ownership makes for some very passionate young artists, which guests to A Knight's Faire will get to see first hand.
"It's all about passion," says Bareis. "If you don't have passion, your business is not going to work."
The "Need to Know"
What: A Knight's Faire
When: October 15 9AM-3PM
Where: DeLong Middle School, 2000 Vine Street
How much: Admittance to the fair is free, but some workshops and session will have a fee. Proceeds earned by DeLong organizations will fund different trips and educational activities.