Summertime is upon us friends! And the best way we can celebrate is by getting outside and taking part in the amazing recreation life summer offers us. Our Chippewa Valley is seriously loaded with opportunities for your summer fun.
And did you know our neighboring Lake Hallie is no exception? Wondering what fun awaits you there? Read on, wonder no more and add these fun outdoor gems to your summer bucket list!
Play a round at Lake Hallie Golf Course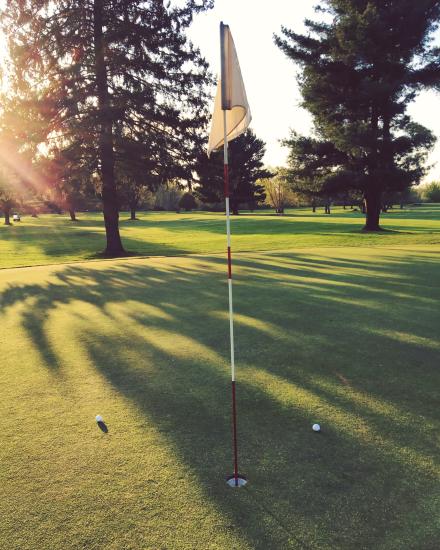 Whether you love to golf, or are that friend that just likes to "go along for the ride," this is an amazing golf course to do both. Lake Hallie Golf Course is a beautiful 18-hole course where there is no shortage in scenery to enjoy while playing the game. Nestled along Lake Hallie and the Chippewa River, this course offers a unique environment highlighting some of our local waters as you progress through the course, and wildlife may even come join you for a hole or two. A couple of deer hung out with us on hole 6 during my last game, and it was quite fun let me tell you! Lake Hallie Golf is welcoming to all skill levels and the course design is one all will enjoy. It's the perfect way to spend a beautiful day outside. The cherry on top, drinks and food await you at the club when you're done golfing. Dust off those clubs and make a tee time; you'll be glad you did.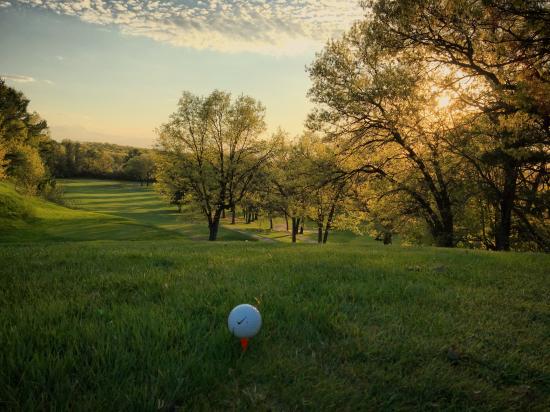 Paddling the Chippewa River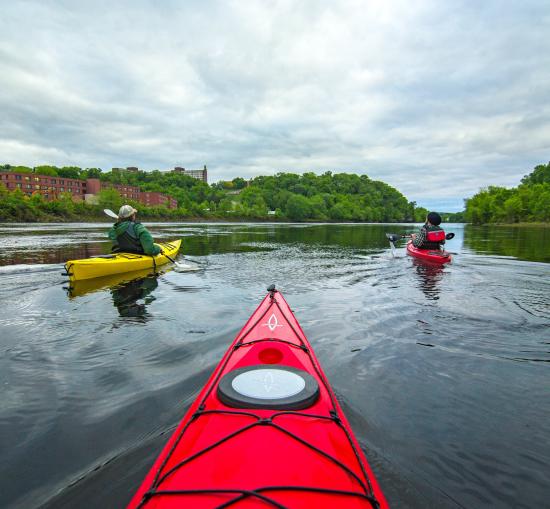 Incase you haven't noticed, there are river opportunities abound here. Okay, I'm sure you have noticed – but have you experienced firsthand the wonders of the river fun yet? Float, paddle or swim – the Chippewa River is a perfect summer day outing. Canoeing or kayaking the Chip in Lake Hallie offers the fun, scenic river adventures while also providing opportunities to pull off and rest while refueling your stomach. For a fun-filled day, launch your canoe in Chippewa Falls at the shore beneath the Veterans Memorial Bridge on Main Street and paddle your way down to Lake Hallie Sportsman's Club. What better way to reflect on the amazing time you had on the river with your crew by stopping here for a drink and bite to eat?
Biking the Chippewa River State Trail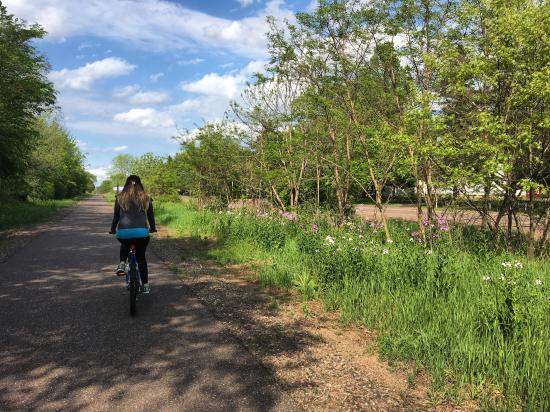 When it comes to places to bike, our beautiful area is a gold mine. There's really no excuse to not get out on those wheels! Particularly, the Chippewa River State Trail is a great option that can really take you places, from Eau Claire to Durand. And the Lake Hallie section of the trail is worth the ride. Ride along the trail with passing trains, friendly folks and stop for a break at the Thirsty Badger. With friendly and quick service, this is a great stop along the way to grab a drink and appetizer with friends. Can't decide between the cheese curds and the potato munchers? Lucky for you, you can order the "Garbage Basket" and treat yo' selves to both of these and more all in one delicious basket. Need I say more?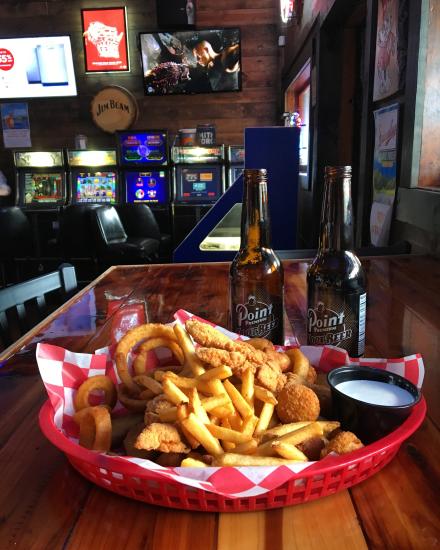 Summer won't last forever - so grab the clubs, take out the paddles, and air up them bike tires my friends – you've got some Lake Hallie stops to make! You'll have fun, you'll burn some calories, and then you'll gain some back with worthy rest stops. Sounds like a win-win to me. Enjoy!