Money is always relevant. This morning, I found myself asking, "is it possible to go out and about in Eau Claire without spending too much money?" Today, I made it possible!
I was determined that I was going to have a day filled with fun, exploration, and relaxation - all on just $20. But Ty, one might ask, how can you only spend $20 and have such an incredible day? Let me show you!
We always want to start the morning right and, if you're like me, mornings aren't your best time of day. I love being up in the morning, but I hate waking up. What helps me out on groggy mornings like these is coffee!
Until I learn how to make a dirty Chai latte myself, I'm going to Racy's for my pick me up!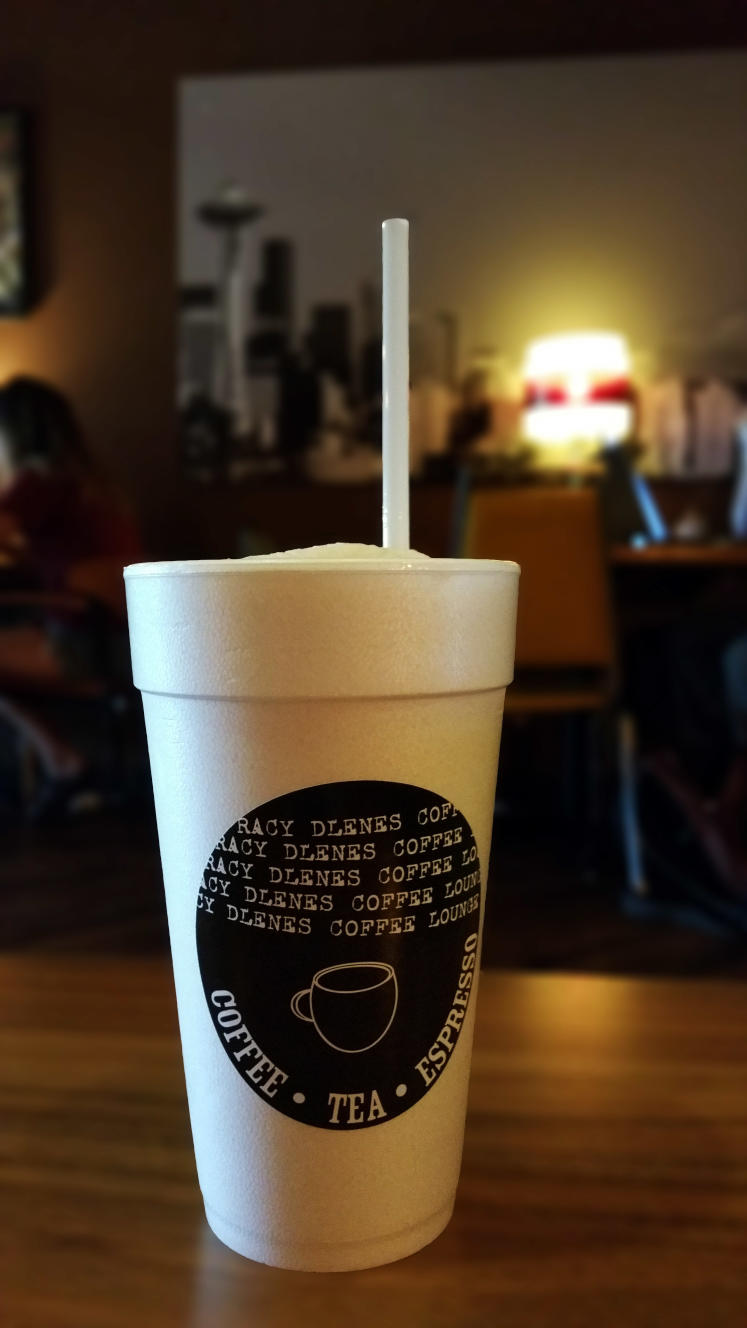 After the $3 caffeine rush kicks in I'm taking my energy and remaining $17 to Mount Simon park, home of some gorgeous scenery, excellent trails, the Babe Ruth baseball fields, and playground equipment that I've sadly outgrown.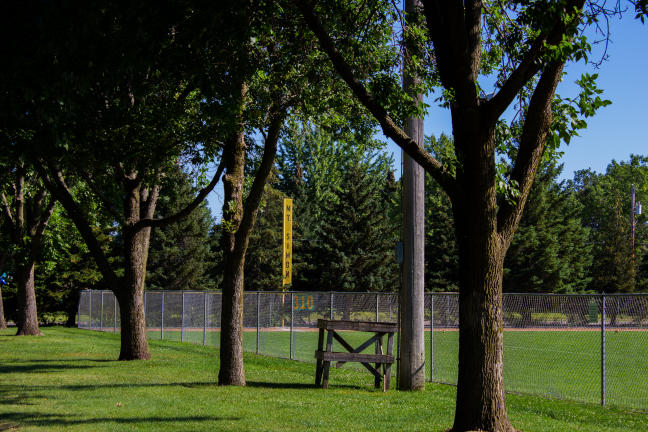 This morning my camera and I are going to explore the park, walk the trails, see some deer, and hike up to Mount Simon park's best feature, the Top of the World.

At this EC-famous spot, you can see for miles and miles; the view from up here is the best in Eau Claire!
After my morning of hiking and exploring, I'm going to need to relax a little and get some energy - it's off to lunch! I think today calls for a restaurant so happy that smiling is even in it's name. I'm talking about the Smiling Moose Deli, of course! It's home is on a great riverfront location next to Phoenix Park and they make excellent sandwiches.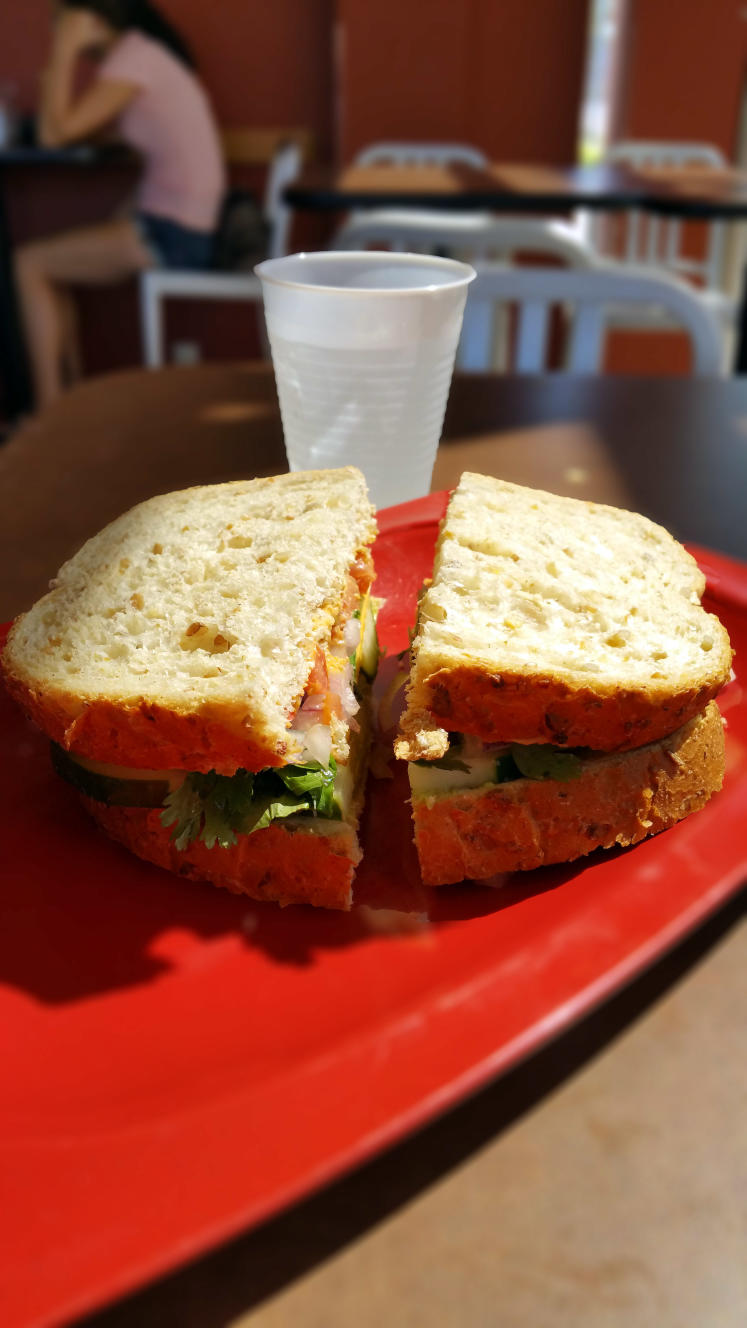 I ordered the Hippie Chick P. sandwich and drank a refreshing water - all for only $7, leaving me with $10 and a full belly. Now that I'm cooled down and refueled it's on to the next adventure, relaxation.
My favorite way to relax is a good book and with only $10 left we're going to need good and cheap. Books-A-Million keeps carts outside the doors that are loaded with discount books, as cheap a $2.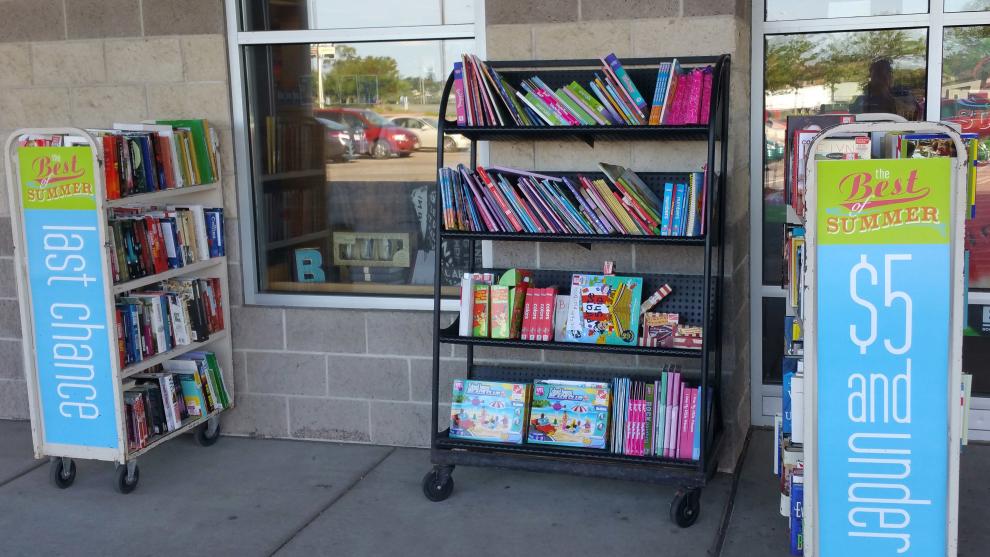 I found two good reads on the discount carts and $4 later I was all set for an afternoon of reading.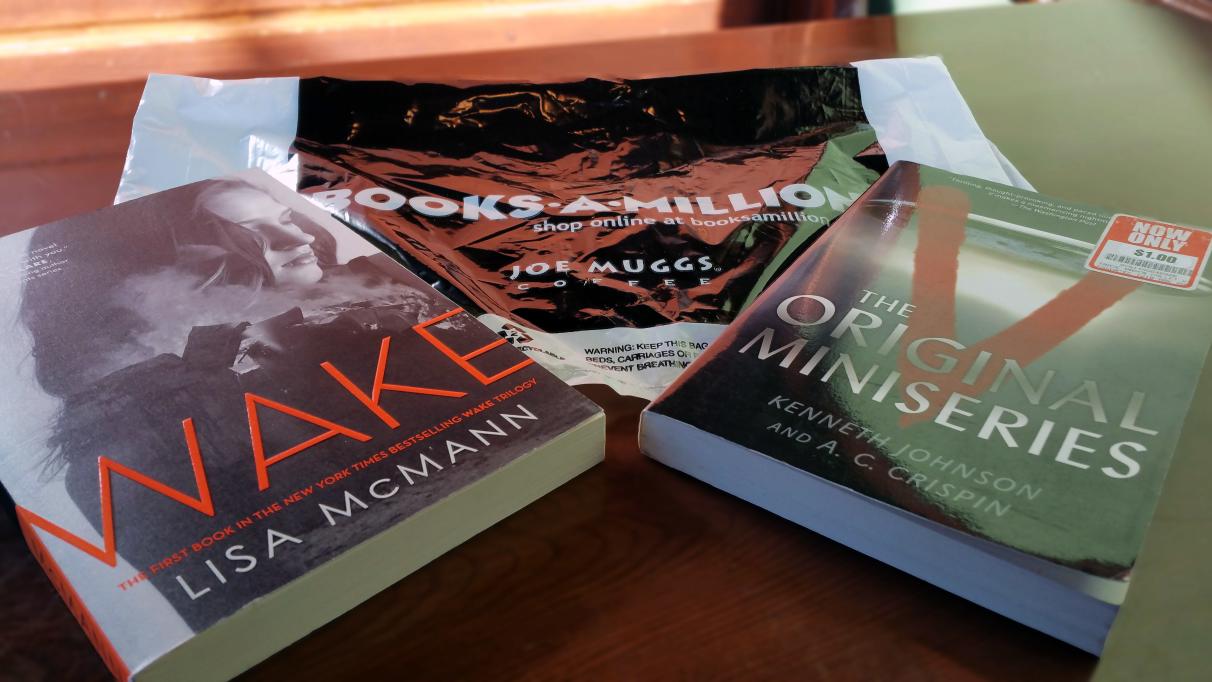 Now - where do I want to read it? One of my favorite answers is Acoustic Cafe on Barstow, it's a relaxed environment with great food, drinks, and it's never empty or too busy, just my style. I get to Acoustic, put in my order - I recommend the chai - and grab a booth.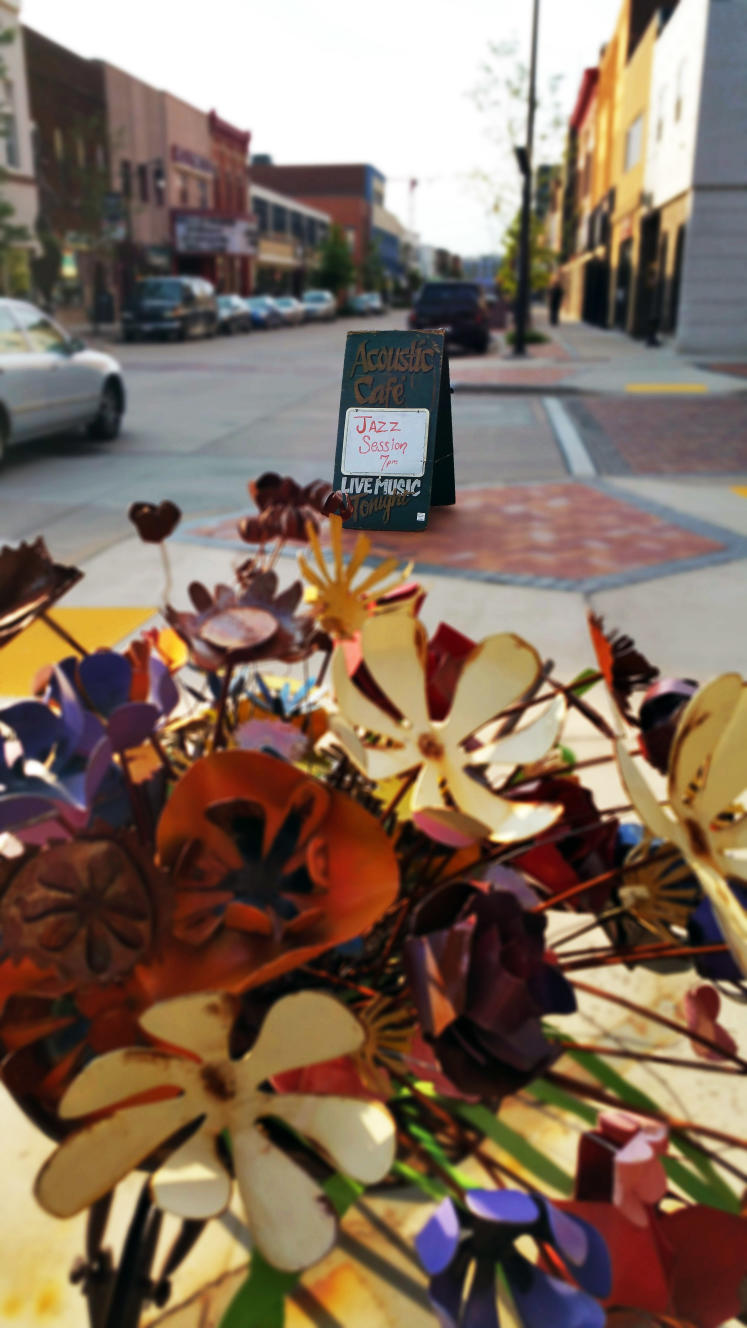 Drink and book in hand I'm just about done for the day, but not quite yet. Acoustic Cafe is known for their many live music nights each week. Tonight: jazz. Whether you're a fan of jazz, indie, classical, or just about anything else Acoustic will have live music for you.
The band has packed up, my mug is empty, and my eyes are getting tired. I think that means it's time to go home. My day ends with an extra few dollars but has been productive enough that we can save them for another day. I sure enjoyed my day and wish you luck finding your own ways explore Eau Claire on less than twenty dollars