Money seems to be on everyone's mind in one way or another. Some people have money to spend while other people tend to be savers. Now if you are like me, then you don't like to spend much money. I am about as frugal as they come and sometimes that makes it hard for me to want to go out and explore such a beautiful city and spend time with friends because I don't want to spend much money.
I have been living in Eau Claire for three years now and I have learned there are a countless number of things to do on a small budget in this city. Just this past weekend, my roommate and I finished up our finals and decided to go on an adventure. I pulled my bike out of storage and my roommate strapped on her rollerblades so we could hit the town.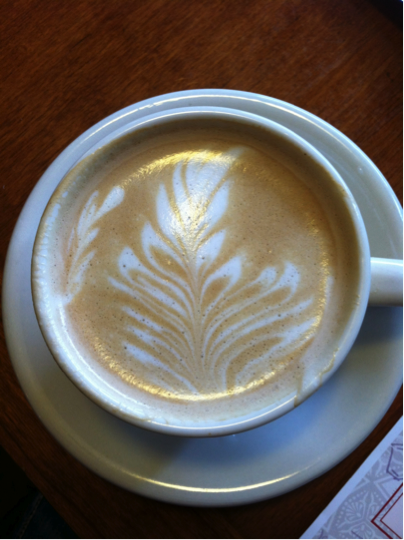 We started our morning off with brunch at The Nucleus on Water Street. I ordered the Yeti Skillet and a white chocolate mocha. The white chocolate mocha was like a work of art and it tasted as good as it looked. After gawking over the leaf art on my mocha and enjoying spectacular breakfast I left the Nucleus happy, full and having only spent $13 dollars.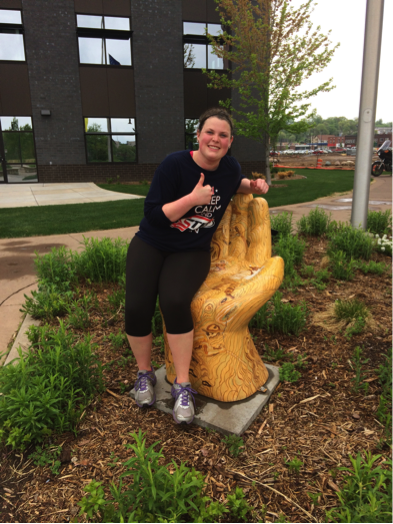 Afterwards, my roommate and I decided to bike around Eau Claire and find all the different hand chairs that are part of Hands Across Eau Claire. There are twelve of these hands throughout the city and each hand is sponsored by an Eau Claire business and each chair's artwork was design by a local artist. My roommate and I were not able to get to all hands in one day due to timing and our tired legs but we made it to a few and we also made a goal to get a picture with each hand by the end of the summer.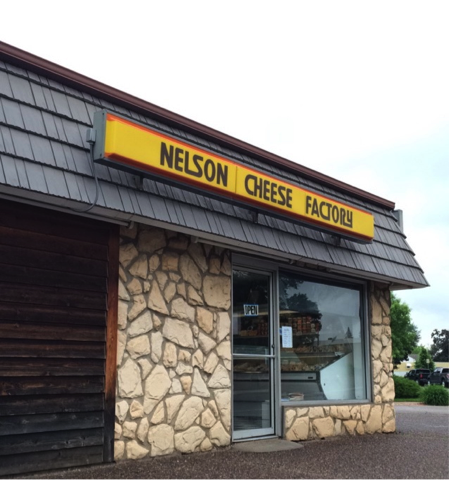 Once we finished visiting a few different hand chairs, my roommate and I were exhausted but we wanted to end our day with a little something sweet. We decided to go to Nelson Cheese Factory, located on Harding Ave, to get some ice cream. It was not easy to choose what kind of ice cream I wanted due to the 20 made on-site flavors, but I ended up choosing the always classic, Cookie dough. A single scoop ice cream cone, which the worker told me was the standard size, only cost $2. For how good that ice cream was, that price seemed like a steal!
After having brunch at The Nucleus, exploring the city for hand chairs and enjoying some fresh ice cream in the sunshine, my roommate and I only spent $15 each and had a day of sunshine, good food and memories that was priceless.