Anyone who is fortunate enough to experience an Eau Claire Summer knows that there's always a wide range of activities to participate in. I have been lucky enough to experience now summers in Eau Claire, and I can tell you that not a day goes by where I am not able to go out and explore this beautiful city.
As a college student on a budget, I am always trying to figure out how I can make the most of my summer while avoiding to break my bank. I was given the challenge to experience a 20 dollar day here in Eau Claire, and I can tell you that I had one of the best days!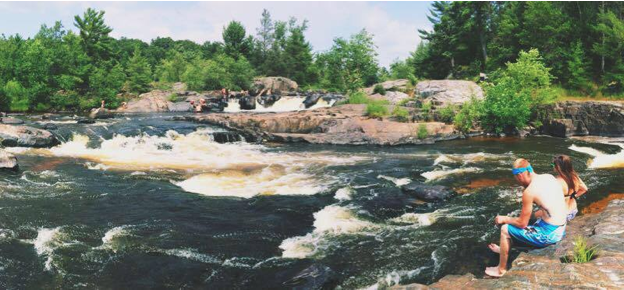 Around 11 AM, my friends and I packed our coolers with sandwiches and beverages and headed out to my favorite hidden treasure in Eau Claire: Big Falls. Big Falls County Park is a beautiful area full of beaches, creeks and waterfalls that is located just upstream from Altoona and north of Fall Creek. It only costs a few dollars to park, which is an awesome deal! Families and groups of friends travel to this area to swim, climb the waterfalls, explore or just relax on the beach and catch some rays.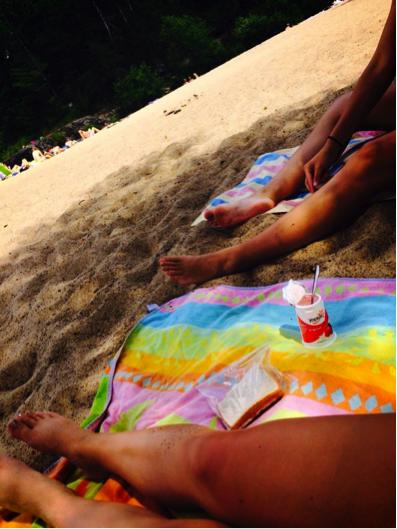 My friends and I decided to hike a little around the area and jump from rock to rock. After we were tired out from exploring, we laid our towels out and ate our packed picnic.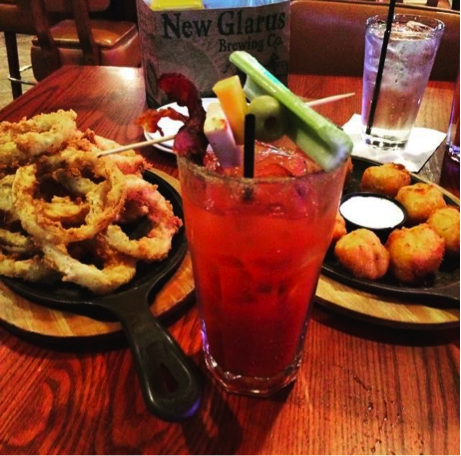 After spending the day in the sun, we were all ready to head over to Milwaukee Burger Company for some of their famous Bloody Mary's and appetizers! I decided to go with the Bacon Bloody. It was mixed with bacon infused vodka, and topped with brown sugar, jalapeno and applewood bacon along with the works. This was one of the best bloody mary's I have ever had! Three of my friends and I also split two appetizers: onion rings and their famous cheese curds! This ended up hitting the spot just right!
Driving to Big Falls, exploring and relaxing on the waterfalls and beaches, and ending the night with drinks and appetizers may have costed me $20, but the day was truly priceless!