Being a college student, my pockets are never overflowing with cash. I might find a piece of gum in there, if I'm lucky, but that's about it. Picture this, though: You're doing some spring cleaning (a little late, but spring cleaning nonetheless), and you finally get around to putting your winter jacket away. Out of the pocket falls a $20 bill. Some might invest it, some might spend it all in one place, but me, I'm going to see how many things I can do in Eau Claire with this new-found treasure.
First, I'm going to head on over to Skate America on Melby Street because what's better than getting a little exercise and having some fun while you're at it? They have some great deals too: Family Fun Night on Tuesday nights in the summer for only $5 or open skates on Thursdays and Fridays for $6 admission and $2 rental. Save some money by bringing your own skates! This, however, can be dangerous, so if you're accident prone like I am, bring elbow pads, knee pads, wrist pads, helmets, a full body suit of armor -- anything and everything to prevent broken bones. And I say this speaking from experience (wrist).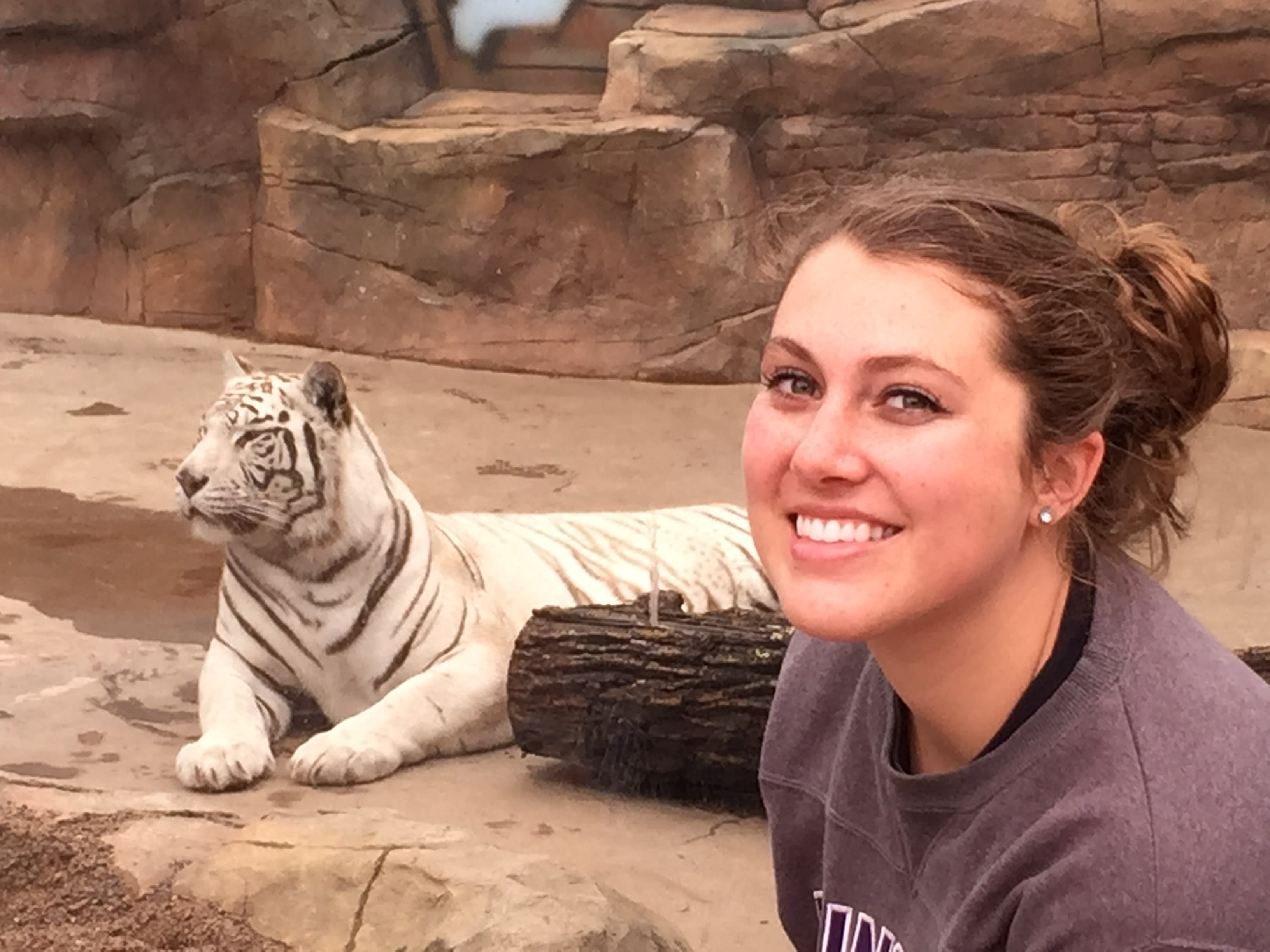 Next, after successfully keeping all of my bones intact, I'll drive over to Irvine Park, since it's not too far away. This is Chippewa Falls, not Eau Claire, but it's in the Chippewa Valley, so it counts. And it's free, so that's a plus. The sheer beauty of the area is worth the visit, but the park has a zoo with peacocks, hyenas, tigers, bears, monkeys and much more. Also, during the holiday season, lights are strung around the park to make for a romantic walk through the snow.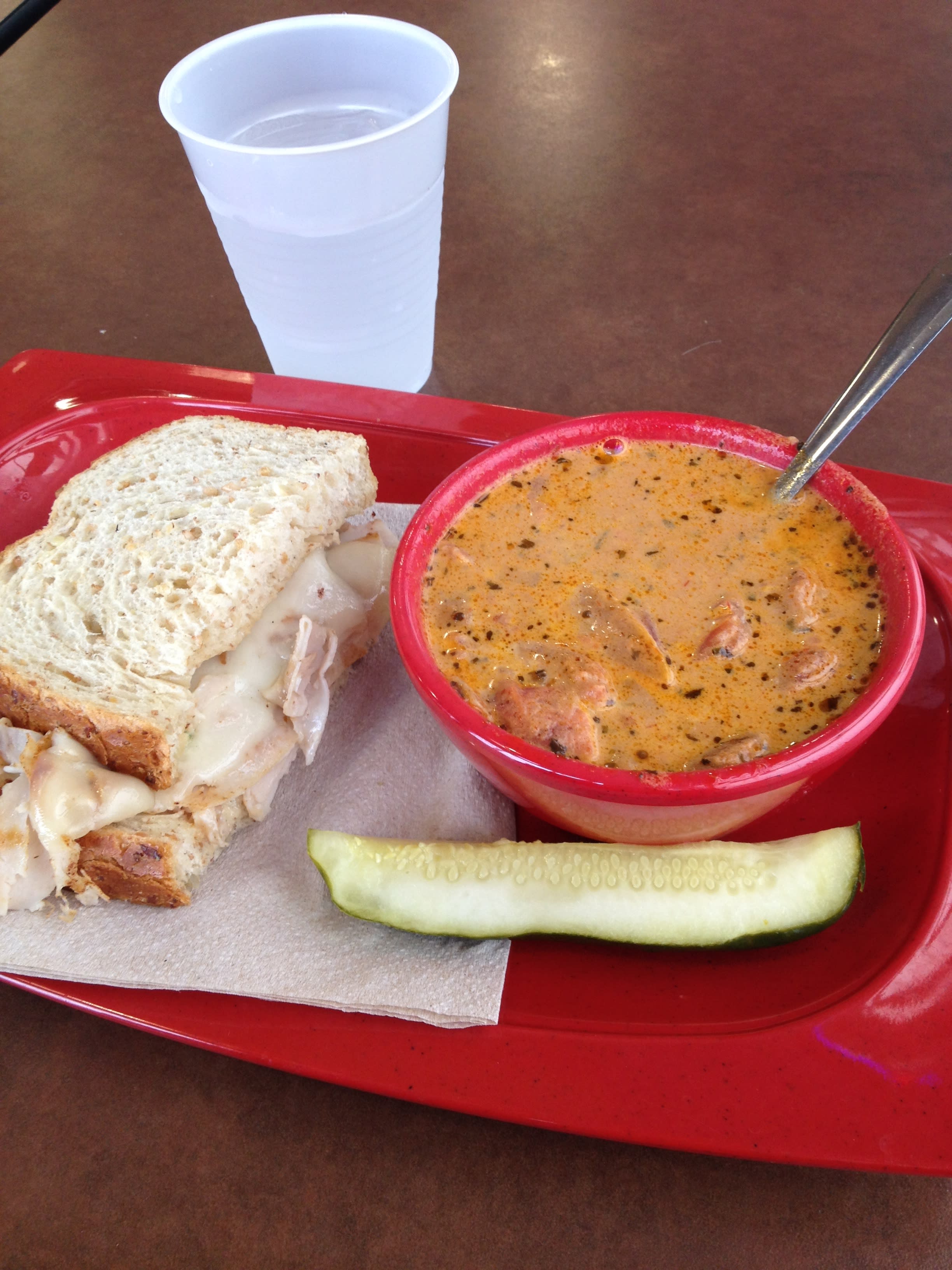 Now I'm kind of hungry, so I need to find a cheap, yet awesome place to eat. This is where most people would be led astray and eat fast food. Not me. Today I'm all about the authentic Eau Claire experience. I'm going to go get a bite to eat at Smiling Moose Deli -- maybe more than just one bite, though, because I'm pretty hungry. Smiling Moose Deli is in downtown Eau Claire on Riverfront Terrace, and the name of the street is not an exaggeration. Positioned right across from the Chippewa River and Phoenix Park, Smiling Moose is a great option for those who like great views to go along with their great food. Smiling Moose has a mix-and-match deal on half a sandwich and a cup of soup or a salad. You can pick two, and today, I'm going to go for a soup and sandwich, which will come to around $9, but it's definitely worth it, and I've still got $6 left!
Trying to save on time, we'll walk across the street to Phoenix Park now. This park is Eau Claire's pride and joy. With the Chippewa River running alongside it and the walking bridge over the river, there isn't a better place to be today. Another thing to remember is that Phoenix Park holds a farmers' market a few days a week. It's a fun place to hang out, even if you don't buy anything. I could sit here all day and relax, but we have to get going because there are a few more things I would like to show you today.
We'll walk across the Eau Claire River to the south end of downtown. While we do this, make sure you look up from your cell phones and take a gander at all the cool sculptures scattered throughout the downtown area. Eau Claire brings sculptures to town made by artists from all over. It's a great way to showcase Eau Claire's vibrant arts scene. This will lead us to stores such as Silver Feather and Antique Emporium, both on South Barstow Street. If you're up to it, we could take a little hike off the beaten path and go see Volume One's Local Store on Dewey Street. These stores are other places I could spend all day and probably also spend the rest of my money. Since I'm running on a budget today, I'll have to come back later.
Last but not least, let's take a short drive for ice cream before heading home. Nelson Cheese Factory on Harding Avenue is a great place to do it. They are famous for their cheese, as you may have guessed, but the company could just as easily be called Nelson Ice Cream Factory. A single scoop is $2 and totally worth it. At the end of our authentic Eau Claire day, we are left with $4, so I'll just set that aside for my college tuition. And a huge thank you to my coat pocket for a spectacular day!