Looking for a new read? 
You'll want to try Dotters Books! The weather is getting colder so what better thing to do than to cozy up with a good book. This former pop-up shop is located on Hodgeboom Avenue and is giving Eau Claire residents plenty of reasons to check it out.
1. Books!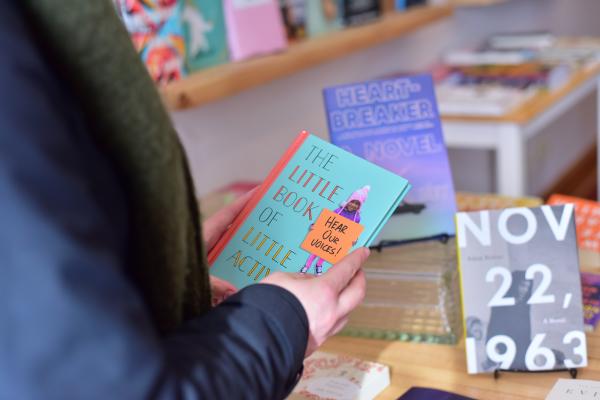 Of course, the number one reason to get yourself to Dotters Books is to find a new (or new-to-you) book to read. Tablets and readers are great, but there's nothing quite like curling up with a good, literal page-turner. Dotters has a wide selection of fiction and non-fiction books for all types of readers. 
2. Support women-owned businesses
Did you know that women own only 31% of businesses in Wisconsin, according to the Red Letter Grant? Shopping at Dotters Books supports the entrepreneurship of co-owners Jill Heinke Moen and Margaret Leonard. Their working to increase that percentage, all while providing books to in the Chippewa Valley.
3. Support shopping local
Sure, you probably can find that book on the nearest mega online shopping site, but more of your money will stay in the local community when you get your books from Dotters. Another great thing about shopping local is that there are plenty of local events hosted in Dotters, such as the Little Free Library Crawl or nights when the shop has live music.
4. Kids sections + Saturday story time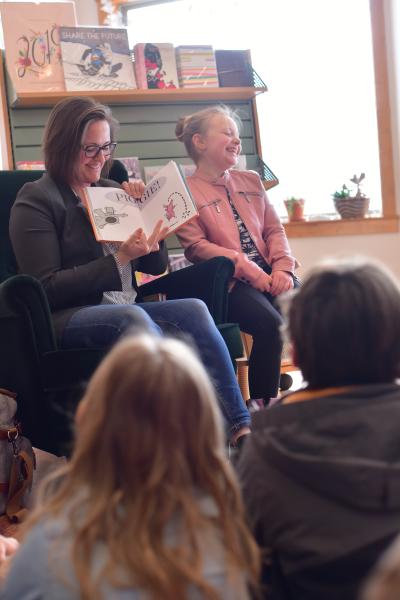 Dotters Books has a book section just for kids, and there is a kid-friendly reading nook. If your kid loves being read to, every Saturday at 10:30 AM Dotters offers story time. There's something for adults too with donuts and coffee available.
5. Coffee
Speaking of coffee, Dotters Books always has a cup of coffee available, so you can sip and peruse the books at your own caffeinated leisure.
6. Personalized book selection
Sure, your online mega-site will give you suggestions based on previous views and purchases, but is that really a personalized recommendation? Tell the staff at Dotters Books what books you tend to like or a type of book you might be looking for, and they will gladly share some recommendations. Even better, if they happen to not have the book in stock that you may be seeking, they are happy to order it for you! 
7. Book club
Dotters Books actually sprung from a book club, so the tradition continues in the new store. Each year the team chooses a theme for the books that are chosen. You can follow them monthly on Instagram and discuss each book at the monthly get together.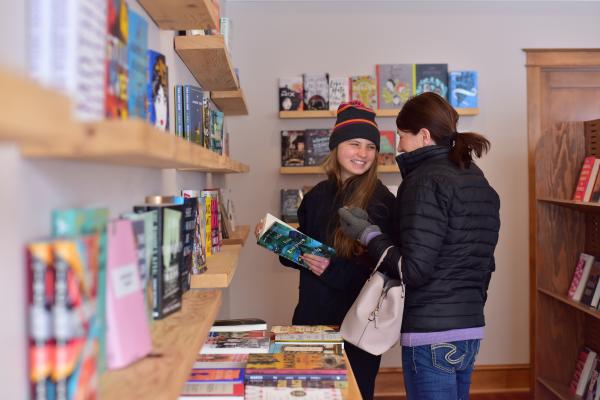 8. Used books
Dotters Books has a wide selection of new books, but there is also a used section. Bonus, you can make sure previously loved books get a second (or third or fourth) read, and you can save a little of your book budget.
9. Print materials
There's more than just books at Dotters, you can also find print materials like planners, posters and cards. Especially useful for the holiday season or birthdays, Dotters can be a one-stop shop for a gift in book form and a card to go with it!
Have a favorite recommendation? Sound off below and help a fellow book lover! Want to learn more about Dotters Books? Check out "6 Things You Must Know About Dotters Books". 
Make sure to sure your photos with us of you and your favorite book using #CaptureEC.