It seems like only yesterday we were scraping ice off our cars, but summer is finally upon us! As always, there are plenty of things to see and do in Eau Claire; here are a few of the big ones.
Sounds Like Summer Concert Series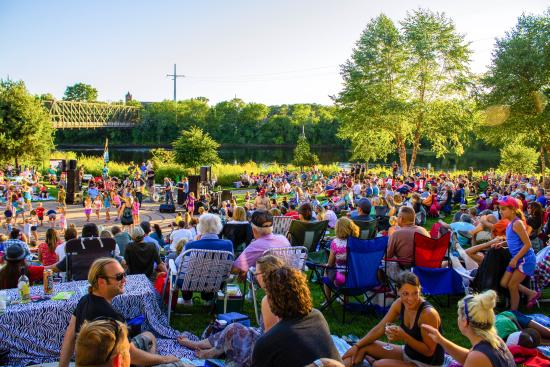 On Thursday nights, thousands pack Phoenix Park for the annual Sounds Like Summer Concert Series. There are a variety of musical acts ranging from the Chippewa Valley Jazz Orchestra to the folk rock band Boats and Bridges. They also host a variety of food vendors!
U.S. Kubb Championship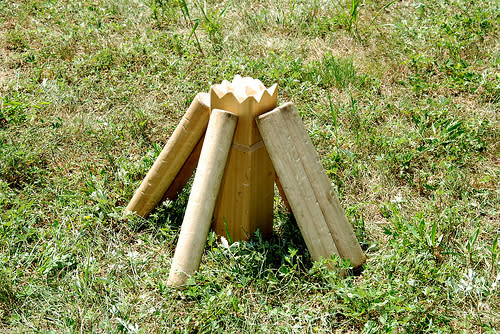 Did you know that Eau Claire is the Kubb capital of North America? Every year the National Kubb Championship is held in Eau Claire. A Swedish lawn game where the object is knock over wooden blocks known as kubbs by throwing batons at them, Kubb has become popular in the Midwest. Some even refer to it as Viking Chess.
Country Jam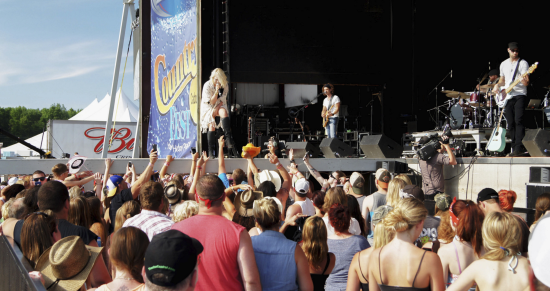 Every July in Eau Claire at Foster Farms, Country Jam is held. Spanning three days, it's the premiere country music festival of the Midwest. Attendees enjoy a party-like atmosphere while listening to a stellar lineup of country music artists. Then, they can camp out under the stars to get ready for the next day's entertainment.
Ski Sprites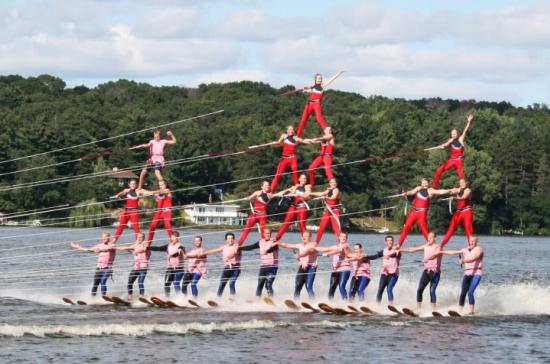 In the summer, on Lake Altoona, you can witness some amazing water ski shows when the Eau Claire Ski Sprites take center stage. The Ski Sprites were founded in 1960 and have grown from a team of six to 80. Their shows run every Sunday and Wednesday evenings at 6:30 from June through Labor Day at Lake Altoona Beach.
Eau Claire Express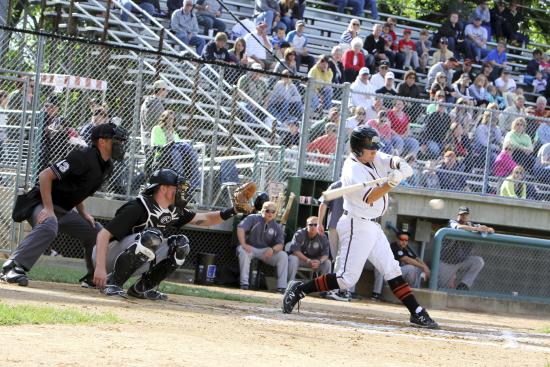 May-August at Carson Park, come out and enjoy an Eau Claire Express baseball game. The games also feature a variety of promotional nights from Star Wars night to Turn Back the Clock Night, it's always a great night at the park. Enjoy a night out with family and friends at beautiful Carson Park and cheer on our Northwoods League representatives.
Fourth of July Fun Fair: Chippewa Valley Museum
On the 4th of July come on down to Carson Park and enjoy free admission to the Chippewa Valley Museum. Enjoy carnival games, a local history trivia challenge, live music and entertainment. You can buy lunch at the grill or purchase old-fashioned soda fountain refreshments at the ice cream parlor.
Chippewa Valley Slam Fest
A new summer sporting event can be found at Wagner's Lanes. It's Chippewa Valley Slam Fest. Running July 28-30, it's a team event featuring multiple sports.  There will be 3 on 3 basketball games, beanbag toss, bowling and co-ed volleyball. The fun starts Friday night with a slam-dunk contest, three-point contest and a celebrity basketball game. Get some friends together and register by July 24.
Tuesday Night Blues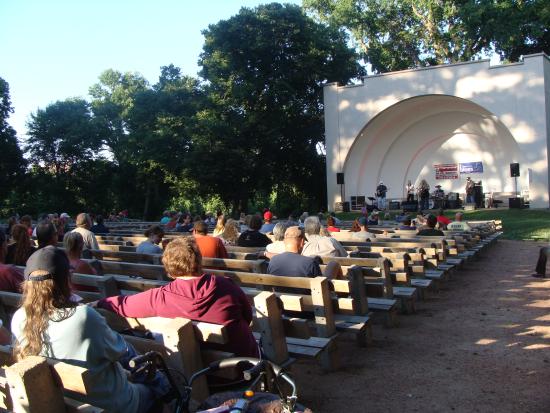 From Memorial Day through Labor Day, enjoy blues concerts on Tuesday nights in Owen Park. The concerts feature bands from the Minnesota and Wisconsin areas, as well as other parts of the Midwest. Some acts have even come as far away as New Orleans. Admission is free, and concessions are available for purchase
Leader-Telegram Buckshot Run
Want to run/walk and raise money for a good cause? Then sign up for the Leader-Telegram Buckshot Run. This year marks the event's 35th anniversary. There is a kid's dash, 2-mile event and 5-mile event. After you register, you can sign up to fundraise for the Special Olympics. The fun all takes place at Carson Park, and be sure not to miss the post race party. It's the perfect chance to get some exercise while raising money for a great cause.  
Eau Claire offers everything from music festivals to water skiing shows and kubb to theater performances. You really can't be bored around here, especially in the summer.