There's no shortage of live music in Eau Claire.
Invite your music-loving friends to hit up a few of these local bars, restaurants, cafés and hotels that offer unique ambiances and various genres of music all year round.
Casual
1. The Plus
At The Plus, order a pizza and a drink, sit down and relax with a few friends. Every Tuesday night you can listen to live music that includes everything from acoustic to hip-hop in this downtown joint.
2. The Mousetrap Tavern
Located on Barstow Street, this bar offers arcade games as well as unbeatable drink specials on certain days of the week. Live music begins at The Mousetrap at 10:00 P.M. and the covers are "never" played! Check out the music schedule on their website.
3. Wagner's Lanes & The Complexx
Found in Wagner's Lanes on Brackett Avenue, The Complexx is a hub for bar-goers, arcade-lovers, bowlers, and of course, live music fans! Tickets and showtimes are found on their website.
Cafes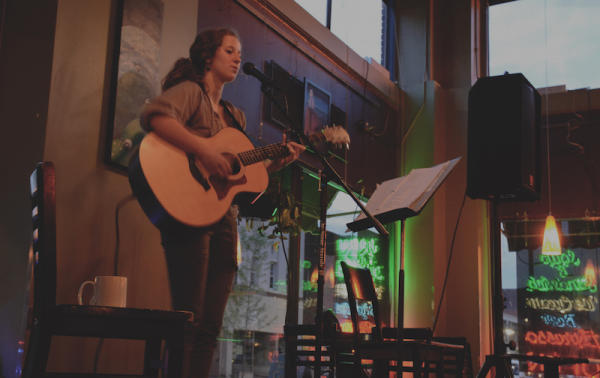 4. Acoustic Café
A classic Eau Claire venue, this cozy little café is perfect for those who want to hear any genre of live music. Acoustic Café has everything from acoustic to woodwind quartets to jazz ensembles. Music starts at 7:00 P.M. nearly every night; check out their website for the music schedule.
5. The Cabin
Take a trip to the famously beautiful University of Wisconsin- Eau Claire campus and visit The Cabin, a two-story coffee shop located inside the Davies Student Center. With a modern ambiance including a fireplace, and a wide variety of Caribou coffee and locally brewed beers, listening to live music couldn't be more relaxing. Students perform jazz on select Wednesday nights and other local talent perform on some weekends.
Cocktail & Wine Venues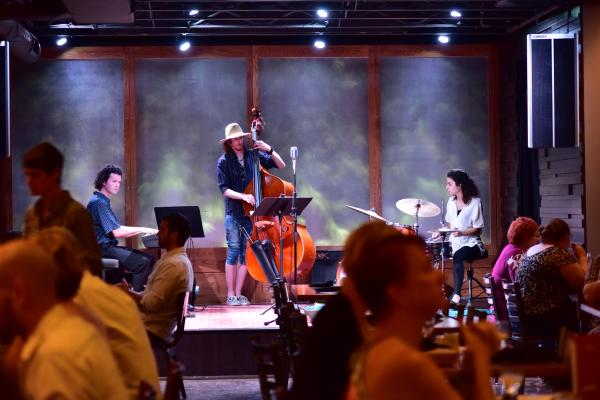 6. Infinity Beverages Winery & Distillery
This isn't your average winery and distillery! After you've tasted the wine and taken a tour of the grounds, relax and kick off the weekend with some live music. Every Friday, the Tasting Lounge in Infinity Beverages hosts live talent beginning at 7:00 P.M. Musicians' names and pictures are posted on their website every week.
7. The Lakely 
A culturally enlightening environment, great drinks and smooth, lively jazz can be found at The Lakely every night and select Saturday and Sunday mornings during brunch. With strong ties to the Midwest, this place is for those who want to sit down to a naturally delicious night of food, drinks and music.
8. Dive
This pool-turned-bar received The Best of the Chippewa Valley from a reader's poll. Dive is located on the top of The Lismore Hotel roof, and the atmosphere will make you want to dive right in. Roof top bar and live music? Who can resist? 
Don't forget to use #CaptureEC to share your pictures with us while you're enjoying a few drinks and listening to all the live music Eau Claire has to offer.