HIDDEN GEM ALERT: The French Press, a cafe and bakery that opened in 2014, is the Eau Claire, Wisconsin breakfast and lunch spot you didn't know you were missing. The cafe had unlikely beginnings, with owners Pat French and Kris Tollefson originally meeting at a spin class at the Eau Claire YMCA. Today, The French Press is a community favorite offering a local experience, a neighborhood feel and, put simply, good stuff from scratch.
Before you check The French Press out for yourself, read up on just what you'll be thinking when you go:
"This is so unexpected." 
We all know that downtown Eau Claire has got it going on, but venture a bit further and you'll quickly learn that the "EC Vibe" doesn't stop there. Located at 2823 London Rd., in a strip mall of no more than 4 businesses, The French Press offers an unexpectedly local experience and a neighborhood feel you'll notice as soon as you walk in the door. Not to mention their pup-friendly outdoor patio during the warmer months. Woof!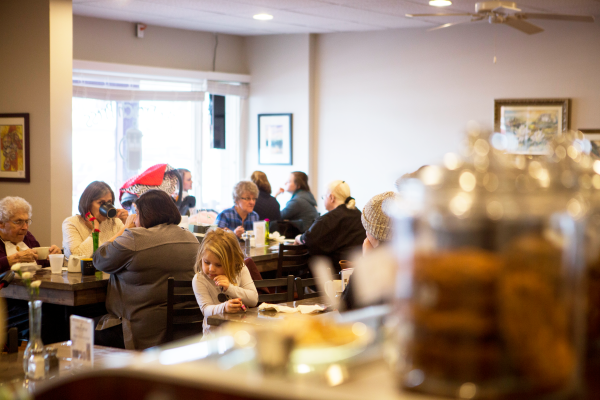 "Wow, they are so nice." 
TripAdvisor, Yelp and Facebook users rave about the exemplary customer service, indicating that you're getting more than just a delicious meal when you're at The French Press. Sure, you may be accustomed to "Wisconsin Nice," but the customer service at The French Press will give you the feeling that you're part of the neighborhood.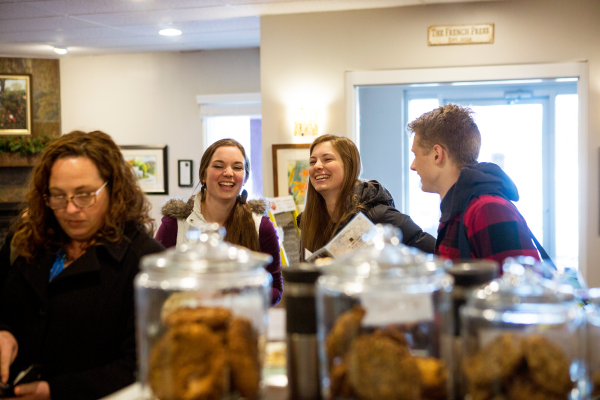 "It's so hard to decide!"
We'll come right out and say it: the menu is huge. Mouth-watering bakery items, hearty all-day breakfast plates and a plethora of sandwiches, quiches and soups make it nearly impossible to decide what to order. Pat and Kris love adding new items to the menu and rarely take old ones off, meaning your favorite dish is likely there to stay, so we dare you to try something new! No matter the order, you can't go wrong with also ordering a french press coffee - it is the namesake after all.  
"O...M...G..."
Need ye think more? It's even better than you expected and you can't wait for the next bite.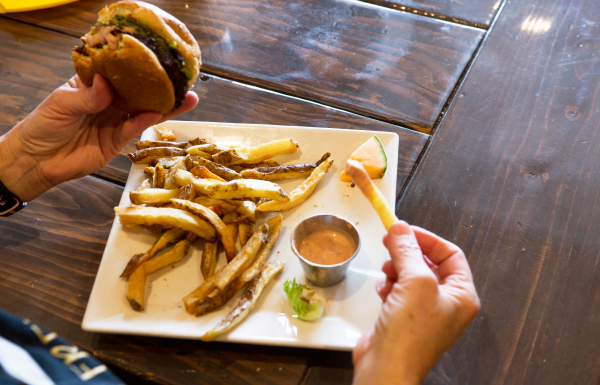 "Is that private room available for meetings?"
Lunch meetings, birthday brunches, breakfast book clubs, you name it. The private meeting room can accommodate up to 25 of your colleagues, teammates, friends, family or fellow food enthusiasts.
"How can I have food this good and fresh at my upcoming event?"
Funny you should ask. The French Press also offers catering with pick-up and delivery options. They specialize in working with your specific event needs to ensure the perfect lineup of fresh and delicious eats. Fun Fact: before officially opening the doors to their restaurant, Pat and Kris were already catering from The French Press.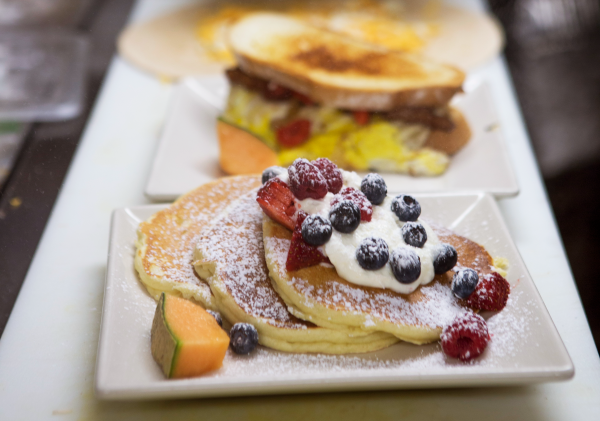 "What are their hours? Because I need to come back and try _____."
The Lemon Ricotta Pancakes? Eggy Seine? Chipotle Black Bean Burger? You want to come back soon and we don't blame you. The French Press is open Tuesday through Friday from 6:30 a.m. to 3:00 p.m., Saturdays from 7:30 a.m. until 2:30 p.m. and Sundays from 9:00 a.m. to 2:30 p.m. They are closed on Mondays but you might be in a food coma by then anyway, right?