The weekend has finally arrived and angsty teens and hippie moms alike cannot believe the abundance of local and worldwide talent that they will be experiencing first-hand at the premiere Eaux Claires Music Festival.
Between the release of their new mobile app, where you can create your own Eaux Claires schedule, and the recent Ambient Inks Water Street store opening, providing more opportunities to purchase the hip and comfy band and festival apparel, Eaux Claires is making a big hype in the Eau Claire community.
In between bands - or when your eardrums need a break - experience for yourself the excited, local atmosphere; the reason Eau Claire natives and visitors love this city so much.
So here it is; the five things you should do Eaux Claires weekend (when you're not listening to rad music) :
1. Eat & Drink at Ray's Place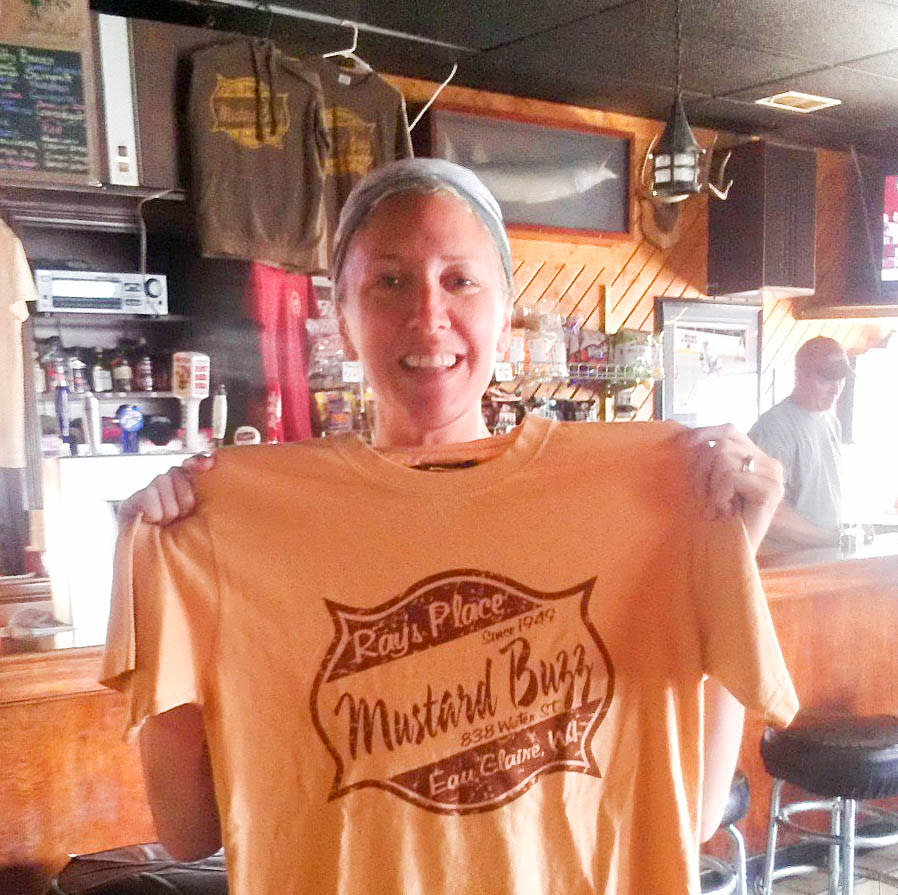 Ray's Place is the spot where you'll find Eau Claire's favorite hot beef sandwich and the spiciest of mustards. With simple, yet mind-blowing homemade food and decently priced drinks, including their well-known bloody mary, this tavern is a great local hangout.  Right on the tail end of the busyness of Water Street, this beloved bar is just what you need for a quick break from the craziness of Eaux Claires.
2.   Explore the Top of the World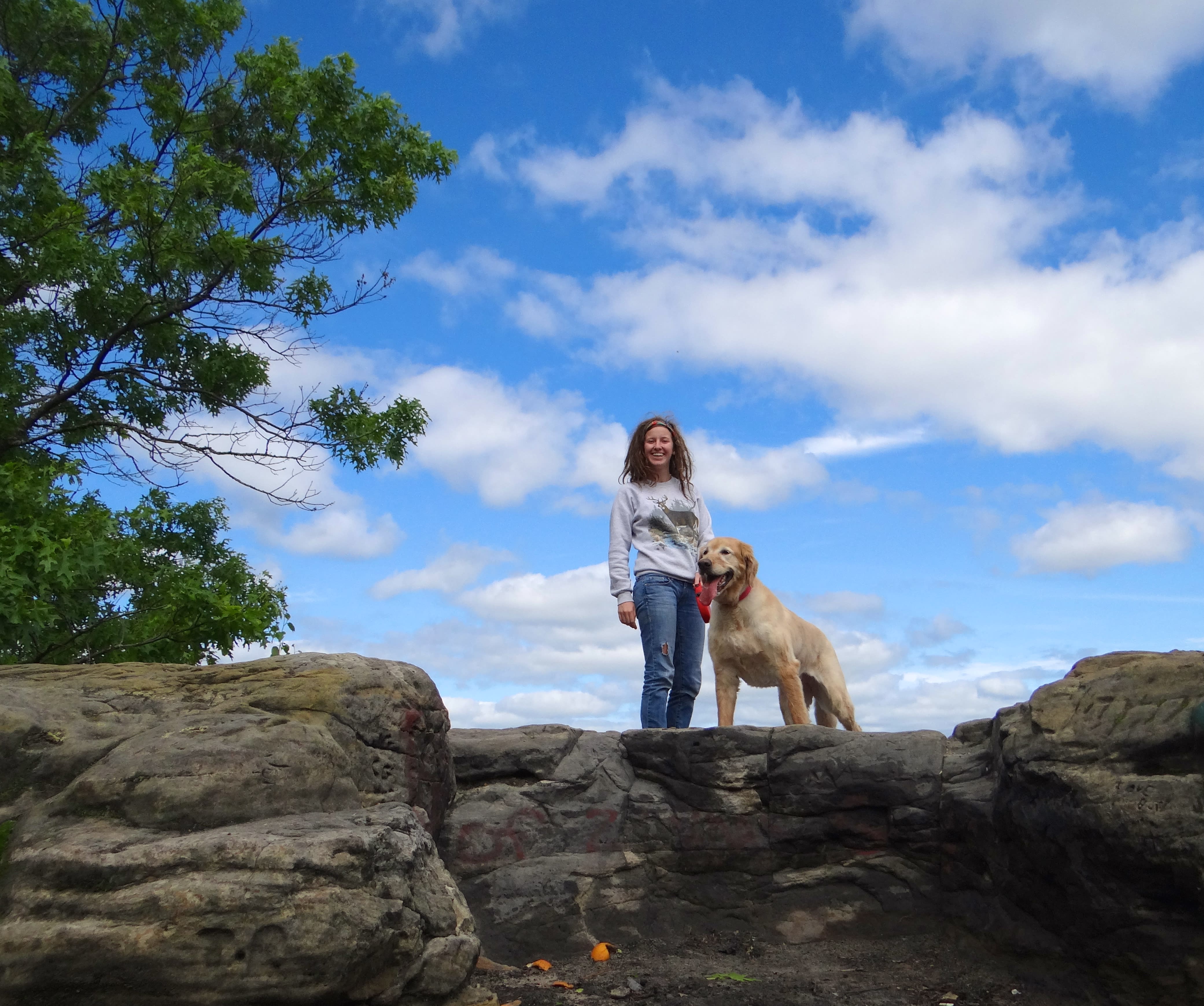 This one is for those who like a big reward without working too hard. Hike a short quarter mile up a mildly steep hill on top of Mount Simon and you've won yourself the best view in Eau Claire! Known by locals as the Top of the World, this spot on a rock is great for stargazing or a lunch picnic.
3.   Shop & Snack at the Downtown Farmers Market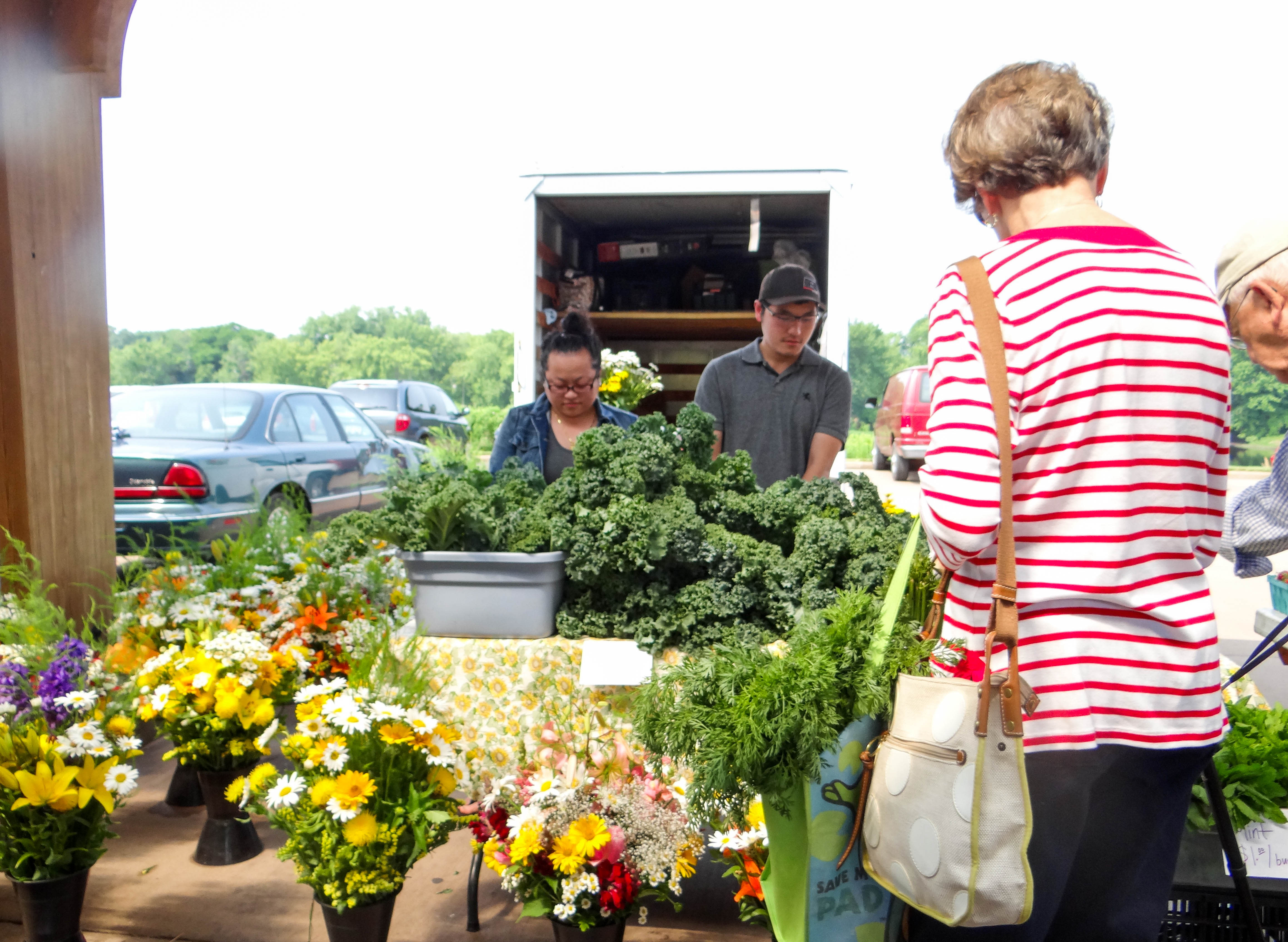 Fresh snacks from local farmers and food artists, jewelry and artist tents, riverside paths. These are just a few of the many unique characteristics of the highly regarded Downtown Eau Claire Farmers Market. Spend your Saturday morning walking off those crazy dance moves and local brews from the night before! The Farmers Market runs from 7:30AM to 1:00PM on Saturday.
4.   Get Spinnin' at Revival Records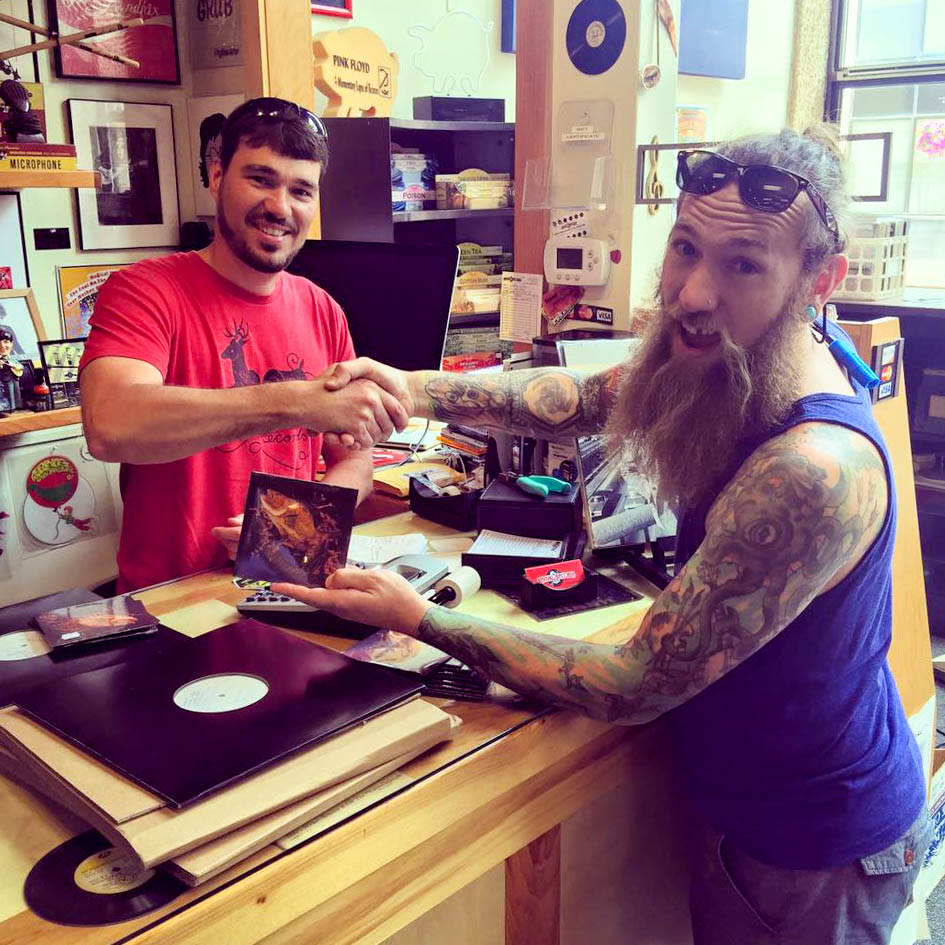 Pick up some new vinyls from your favorite local artists or search for some classics to add to your collection at Revival Records. Each time you walk into this local record store, you will find Eau Claire's most avid music listeners who will be more than willing to share with you their most favorite albums and even some insight on Eau Claire music culture.
5.   Treat Your Tastebuds at Noodle Teahouse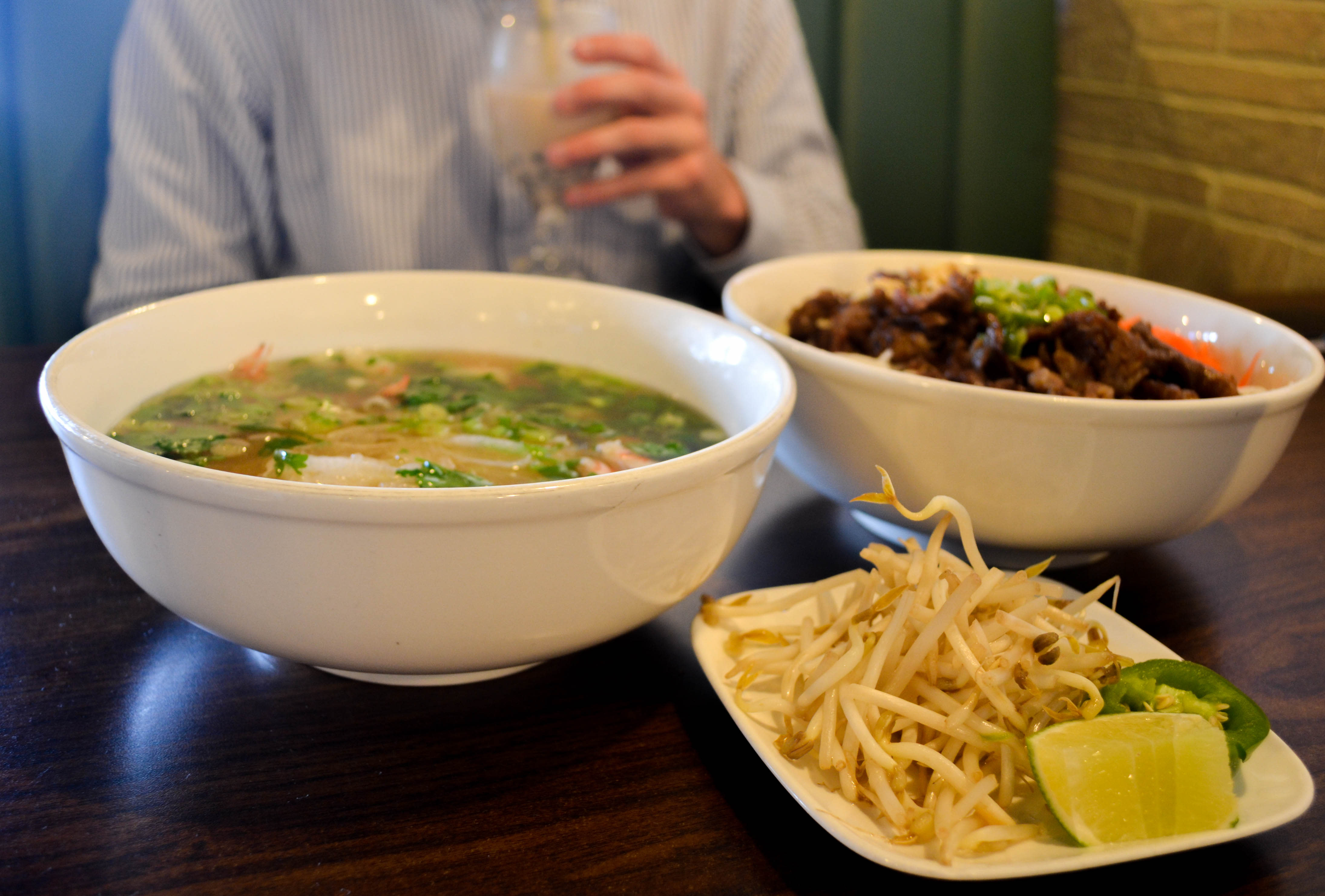 Possibly the best Vietnamese food in the state, Noodle Teahouse is a quiet restaurant with food that keeps locals craving more every day. Their Pho is one of their most popular dishes, but Eau Clairians also love the Vermicelli! If you're goin' all in, make sure to try a Golden Milktea before you pay the check, you won't regret it!
6.   Float Down the Chippewa River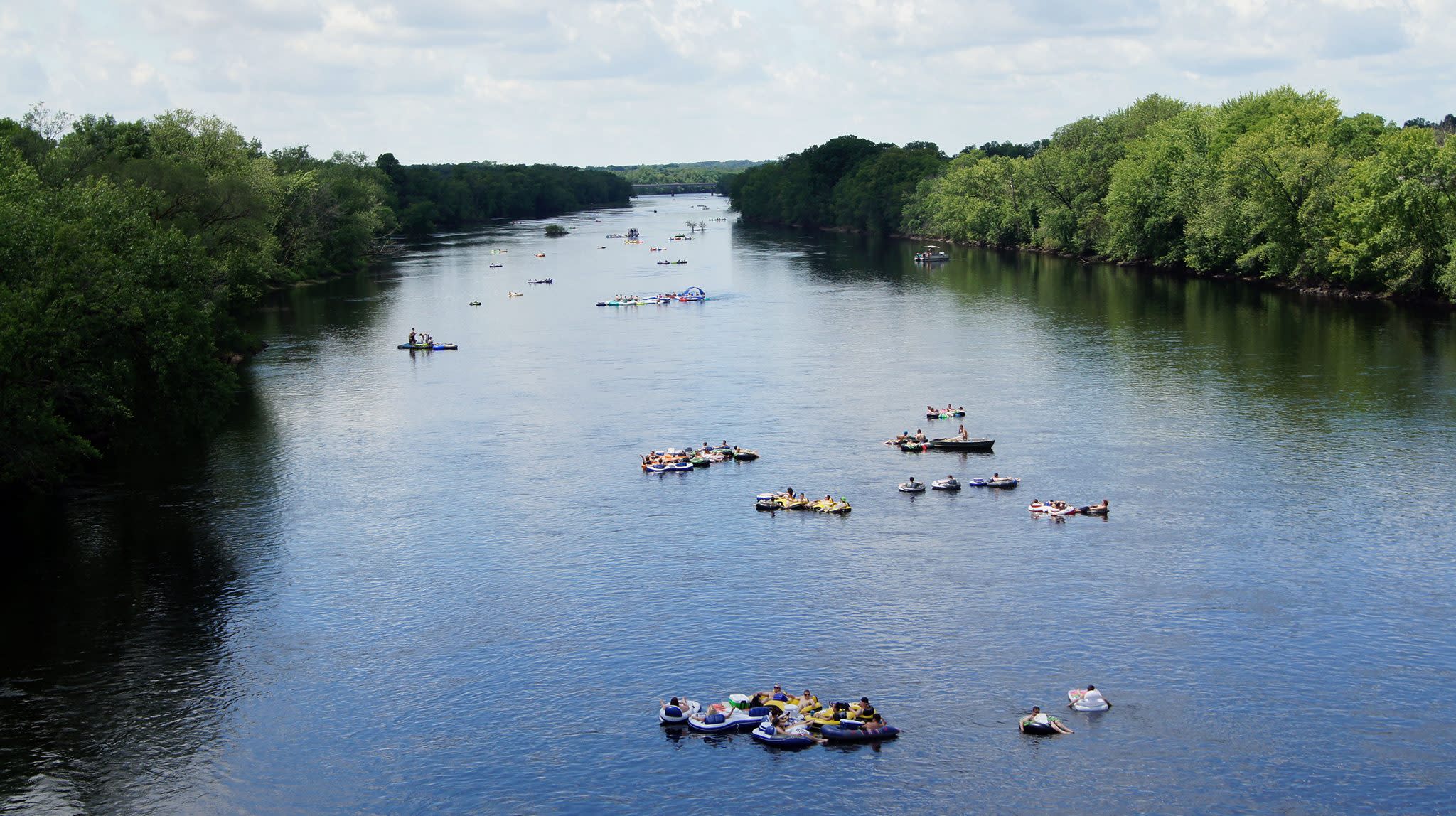 This is a true favorite for university students, along with all other Eau Claire residents and visitors. Pick up a tube and soak up some rays while floating under some of the bridges that give Eau Claire the unofficial title, "The City of Bridges." Start at Phoenix Park and make sure to have another vehicle parked at Hobbs boat landing, or you can walk back to Phoenix Park via the beautiful Chippewa River State Trail.
7.   Shop Local in Downtown Eau Claire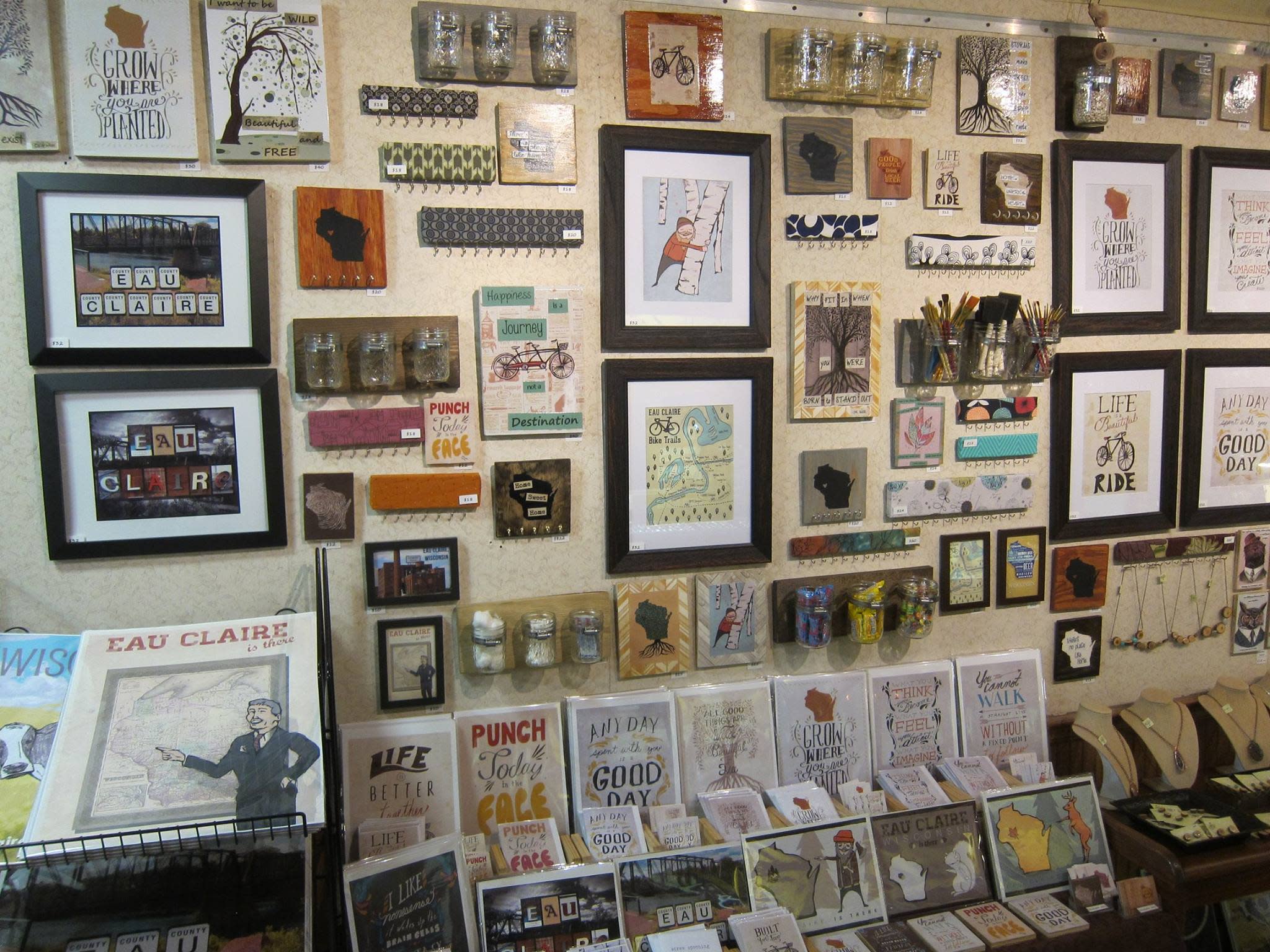 Downtown Eau Claire is a great place to find handmade, local art, as well as unique jewelry and clothing made right here in Eau Claire. What better souvenir than one made right in the city you're visiting? Walk the streets of Downtown Eau Claire and experience the sculpture tour, positive vibes and of course, Eau Claire's favorite bars!
There you have it; a nice, short break from the music and a rejuvenized soul to soak up some more tunes. Now grab a Leinie's, slip on that new Ambient Inks shirt and get jammin' at the first ever Eaux Claires.