Autumn colors, cooler temps and much more!
1.    Opening of the Confluence Arts Center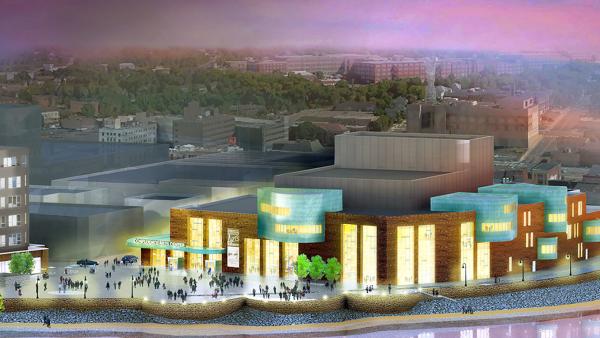 After years of hard work and planning from many members of the community, the Confluence Arts Center is scheduled to open in September. Featuring two theaters, community space, classrooms, gallery space and more, this space blends the creative and educational needs of the community. 
The schedule is starting off strong with Phil Cook performing in the 400-seat JAMF theater on October 20th and the Tallest Man on Earth will bring his tour to the larger 1,200 seat Royal Credit Union Theater on November 11th. 
2.    International Fall Festival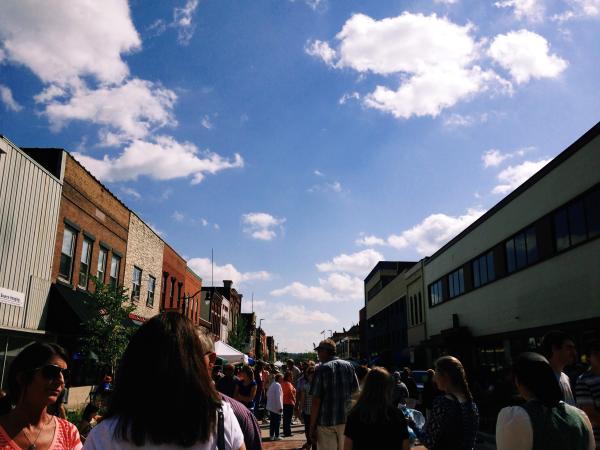 Celebrating its 30th year, the International Fall Festival will take over downtown on Saturday, September 29th. It's a chance to partake in the culture that makes the Chippewa Valley great. Join the celebration and participate in food and cultural demonstrations, a parade and more.
3.    Check out the new bridges
The Confluence Center isn't the only new structure to visit this fall. You can take a short stroll down the road from the Confluence Center and find the Grand Avenue bridge, remodeled and ready to go after a summer under construction. The new bridge will feature more river viewing areas and is a welcome connection to the Grand Avenue District.
If you haven't had enough of bridges, the new Confluence Crossing bridge connecting the Confluence Center and Phoenix Park is also slated to open by the end of August. 
4.    Farmers Market
I've been to a lot of farmers markets. I even worked at one for a few summers. And I've got a little secret: Eau Claire's Farmers Market is my favorite. It runs every Saturday through October from 7:30am-1pm, so be sure to pay a visit and pick up some seasonal produce. If it's a chilly morning, don't worry, warm coffee will be waiting for you from Soul Brewed Coffee Roasters. 
5.    Apple Orchards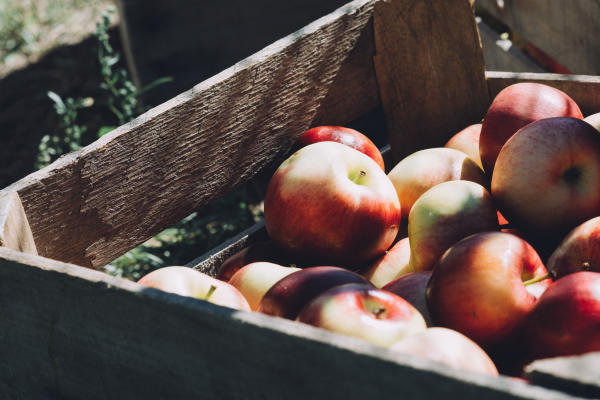 Image Credit: Kelsey Smith 
There isn't much else that says fall like going to an apple orchard, and there are a number of them in Eau Claire that you can check out. 
Ferguson's Orchards, just south of Eau Claire, features both apples and pumpkins. Also, the orchard offers a lot of family-friendly fun, with pedal tractors, hay pyramids and a corn maze to explore, with a small admission fee. 
Leffel Roots Apple Orchard, also south of town, is an excellent place for picking your own apples and pumpkins. It doesn't have all the "carnivalesque" activities, but there is a corn maze, and it's perfect for that pick-your-own experience.
6.    Oktoberfest(s)
There's more than one way to celebrate Oktoberfest in the Chippewa Valley. First, Chippewa Falls host their Oktoberfest September 14-16th. Located at the Northern Wisconsin State Fairgrounds, admission carries over for all three days. Yes, there is plenty of beer, but it's also a large German heritage celebration, and as such, very kid friendly with activities like face painting and dance lessons.
The second Oktoberfest that you won't want to miss is at Lazy Monk in Eau Claire the next two Saturday's, September 22nd and 29th. Lazy Monk is the ideal host for Oktoberfest, as the local brewery that focuses on Bohemian and German beers. With events spread across two weekends, it's an easy event to fit into your fall schedule.
7.    Fall Colors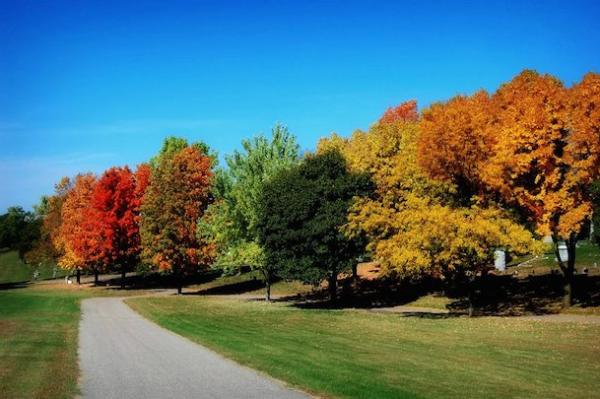 It's almost hard to find a bad view in Eau Claire during the fall, as all the leaves light up around us. A short hike with a great payoff can be found at Mt. Simon Park, just north of downtown. If you are feeling a little more ambitious, try any of the trails at Beaver Creek Reserve. 
Don't forget to take photos and share them with us using #CaptureEC. Fall colors never disappoint!