College students: Are you thinking of going back home this summer? Think again!
Referred to as "the mini-Portland of your dreams" by Thrillist.com, Eau Claire is the perfect place to spend your summer vacation. Eau Claire's eclectic mix of events and places to visit throughout the summer means there's something fun for everyone! Check out this list to get yourself pumped about the upcoming season and all the fun times that come with it. 
1. Sounds Like Summer Concert Series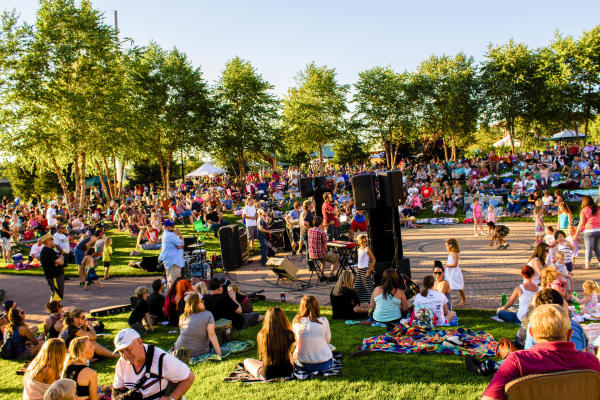 A great reason to stay in Eau Claire this summer is to spend your Thursday evenings at Phoenix Park for Volume One's summer concert series: "Sounds Like Summer." Each week, different artists perform and hundreds of people from the community show up to watch, sing along and have a good time. Bring a blanket (and a picnic to share!) and enjoy a relaxing evening with some close friends and local music. 
2. Floating Down the Chippewa River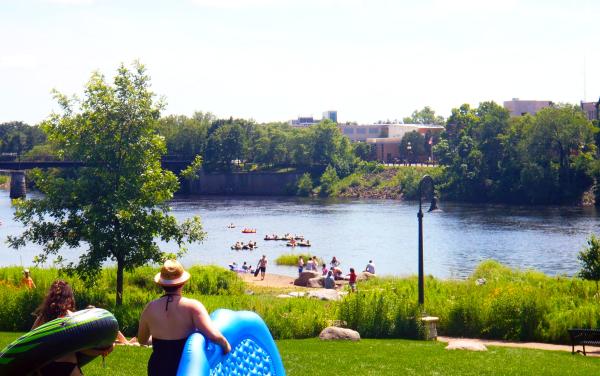 An Eau Claire tradition, floating down the Chippewa River is a relaxing way to cool off on a hot day (and we get a lot of those). Buy or rent a tube, grab some pals and take off from Phoenix Park to float your way through downtown. Don't forget a big bottle of water and your sunscreen to protect yourself from the hot summer sun. 
3. Chalkfest
An annual Eau Claire event, Chalkfest gives participants the opportunity to show off their artistic abilities through sidewalk chalk. Hosted on the University of Wisconsin-Eau Claire grounds, community artists who pre-register create large-scale artwork for the public to see. Spice up your Instagram feed and showcase your inner artist — you can even tag team it with a friend or two. After the event, winners are chosen in several categories, such as "Audience Choice" and some juried categories that are separated by age group and individual/group. 
4. Ramone's Ice Cream Parlor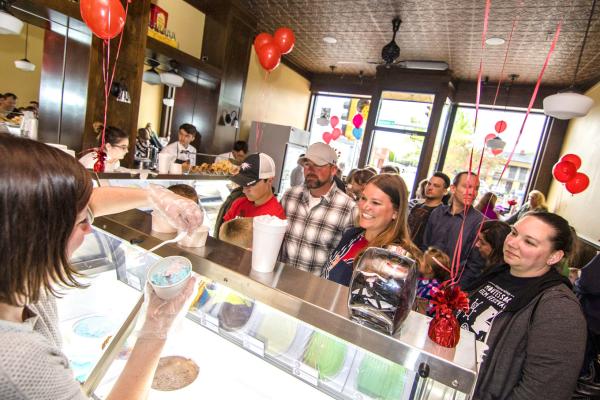 Ready to cool off after a day out in the heat? Lucky for you, Ramone's Ice Cream Parlor is open seven days a week and they're building a patio for the summertime. With classic flavors like vanilla, cookie dough and strawberry, and specialty flavors like "this just got serious" and "iced latte-da," there's sure to be something for everyone. Ramone's also has gluten-free, sugar-free, vegan and nut-free options. 
5. Mt. Simon Park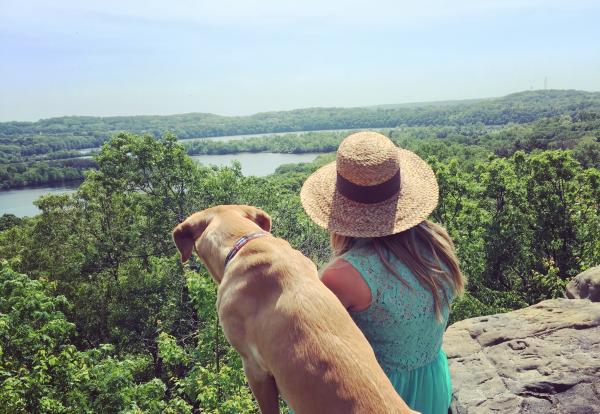 Fancy a day of hiking and scenic views of the city? Mt. Simon is just what you need. Why head home this summer when you can stay back and enjoy the view from "the top of the world" at Mt. Simon? In addition to the gloriousness that is this hike, Mt. Simon Park also has volleyball courts, a disc golf course, two pavilions and a boat landing dock. 
6. Farmers Market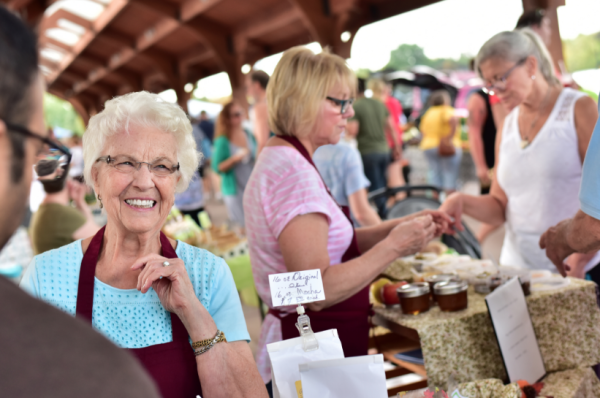 Who doesn't love a weekly trip to the farmer's market to pick up some locally grown produce? The downtown Eau Claire Farmers Market features flowers, vegetables and a darn good time. Sometimes they even have ice cream and kettle corn to munch on while you shop. Next to the farmers market is the Artists Market, which highlights a variety of local artists who sell their work. 
7. Irvine Park & Zoo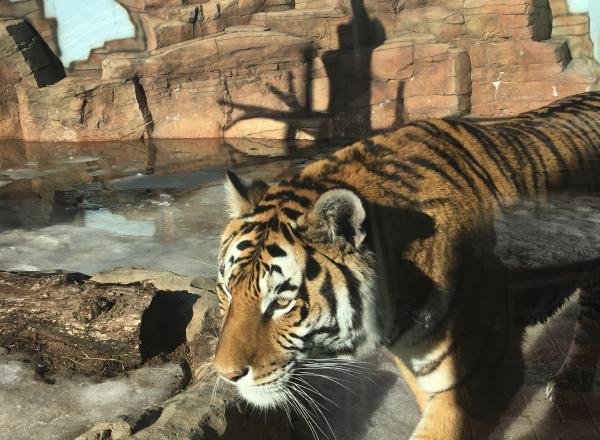 Tiger and bears in Eau Claire? Eau, my! Irvine Zoo has an eclectic array of animals — from lemurs to iguanas and even hyenas. This zoo in Chippewa Falls has large animals like tigers and bears, as well as a petting zoo with farm animals like bunnies and goats. While you're there, walk around Irvine Park's many hiking trails. Zoo visitors can also enjoy Irvine Park's many other attractions, such as basketball, tennis and volleyball courts; picnic grounds and the outdoor pool.    
While you're enjoying these summer spots, don't forget to snap some pictures and share them with us using #CaptureEC.