Summer always seems to end before it even begins. If you're like me, you might have put off all of those fun summer activities thinking you had a lot more time to accomplish them. Don't worry! There's no need to stress about it too much because we compiled a bucket list that can easily be checked off in these last couple weeks of summer.  
1. Tour de Ice Cream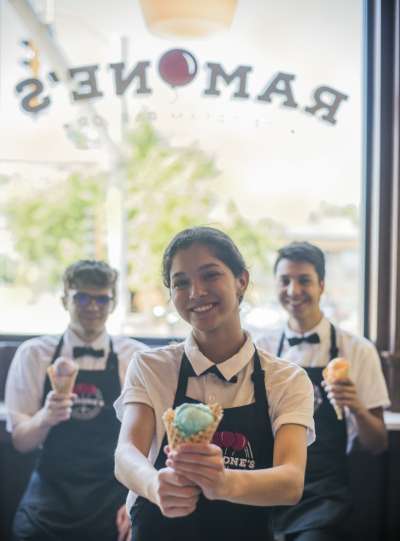 Whether you make multiple trips in a week to get ice cream, this is going to be one you want to do to commemorate all of the memories you made this summer. The fuel for summertime magic can be found at Ramone's Ice Cream, Olson's Ice Cream or even Acoustic Café. End your summer with a bang by putting your taste buds to the test by trying a new flavor!
2. Lake Swimming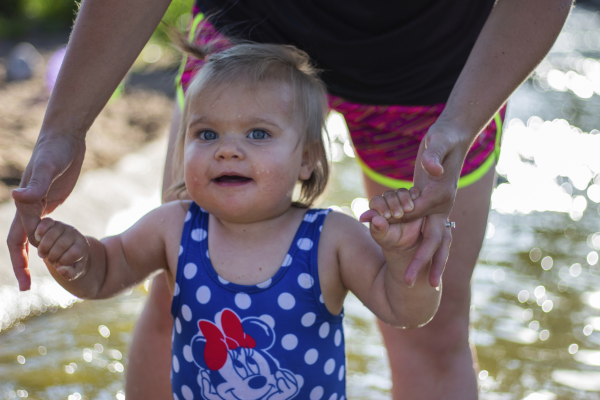 Take a day off in your last week and spend it relaxing on the beach. Half Moon Beach and Lake Altoona are calling your name to come and enjoy their waters. Pack a cooler along with your favorite flavored La Croix, triangles of watermelon and soak up the last of the summertime rays. Not feeling the lake waters? Go to Fairfax pool instead! You might even be able to spot Fairfax Max, the friendly shark.
3. Of course, Floating Down the Chippewa River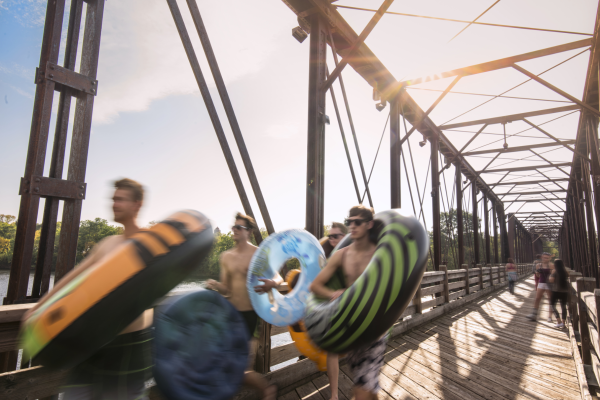 An Eau Claire summer would simply not be complete without a trip floating down the Chippewa River. Hop in at Phoenix Park and let the river pull you away from all of your worries. After braving the not-so-terrifying rapids past UW-Eau Claire's campus, get out at Hobb's boat landing. Feeling relaxed? Do it all over again! Feeling like the river water might not be for you? Check out the splash pads at Haymarket Plaza and River Prairie Park! 
4. Music in all of the Parks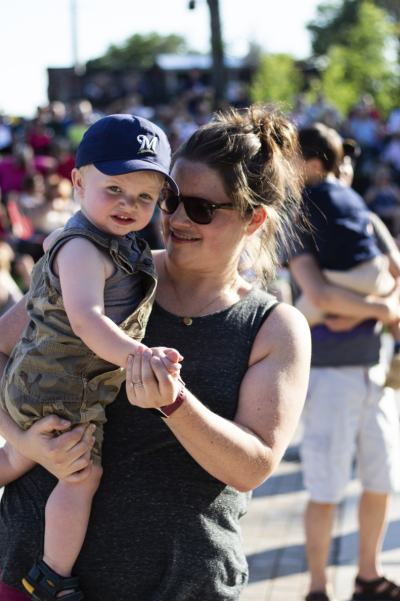 If you have been in Eau Claire for a while, you most likely know about our prominently unique music scene. Catch a different style of music each night of the week. Country music at Kickin' it Country in River Prairie, Tuesday Night Blues in Owen park, music covers at Rock'n on the River in River Prairie and finishing it off with Sounds like Summer Concert Series in Phoenix Park. Become baffled by all of the musical talents in the Land of Originality.
5. Bike Along the Beautiful Bike Trails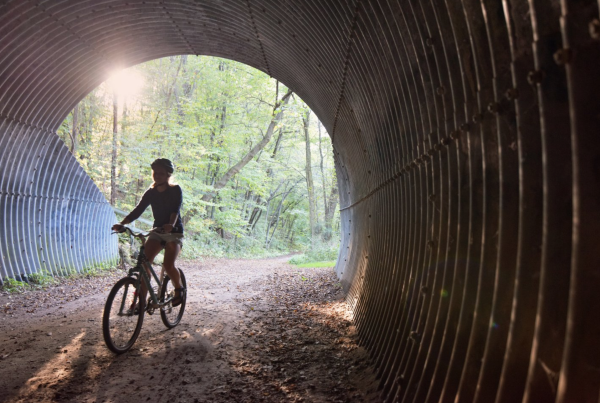 The bike-friendly Eau Claire has over 32 miles of bike trails that are just waiting to be ridden on. From biking along the beautiful Eau Claire River to riding through the woods of Carson Park, you will feel rejuvenated and ready to take on all of your fall-time tasks.
6. Play a Game of Kubb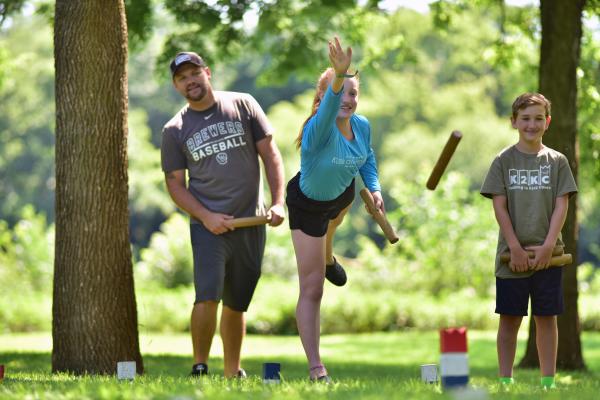 Eau Claire doesn't have the title of "Kubb Capital of North America" for just any reason. We take the game of Kubb very seriously. Never played and don't have a set of blocks? No worries! Head over to the Lakely or Brewing Projekt and play on their Kubb pitches or find the list of hotels that offer a Kubb set rental . Read the rules and how to play right here.
7. Photoshoot in Eau Claire Fashion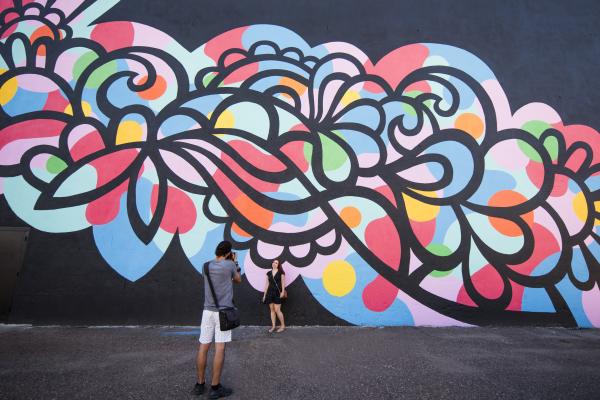 There is no better way to reminisce on all of your summer adventures than looking back at the pictures you took along the way. Post the pictures from your last-minute adventures with #CaptureEC. Don't forget to stop at the murals around town along the way!
After checking off the items on this list, you will be feeling refreshed and ready to get back to the grind of work and school this fall.