Mother's Day - the day you want to make your mom or any motherly figure in your life feel like the most special person on the planet! Sometimes that feels like quite the task because moms do so much for us all. If you're looking for ways to spend Mother's Day in Eau Claire, this is the list to check first! Whether it's a day out shopping or little moments of relaxation, your mom will feel cared for and grateful to have you by their side spending the day together.
1. Dig In at Brunch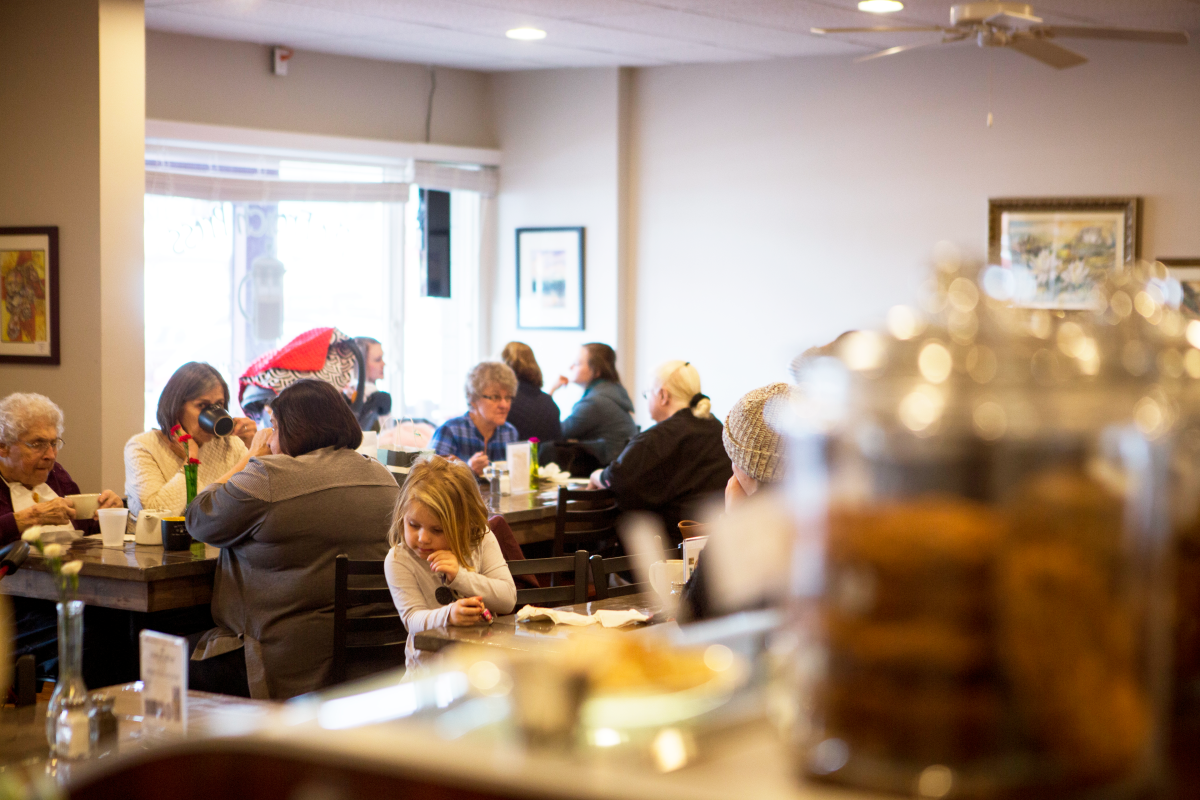 Let mom sleep in on Mother's Day; one of the best gifts you can give them today is rest! Since it'll be a slow morning, make your way over to the French Press for a delicious Mother's Day brunch. The French Press has an extensive menu filled with eats, scrumptious baked goods, and drinks that will leave you and mom filled and fueled for the lovely day you have ahead together. For more ideas of where to grab a delicious brunch in Eau Claire, read 6 Delicious Sunday Brunches You Should Try While in the Chippewa Valley.
2. Shop 'Til You Drop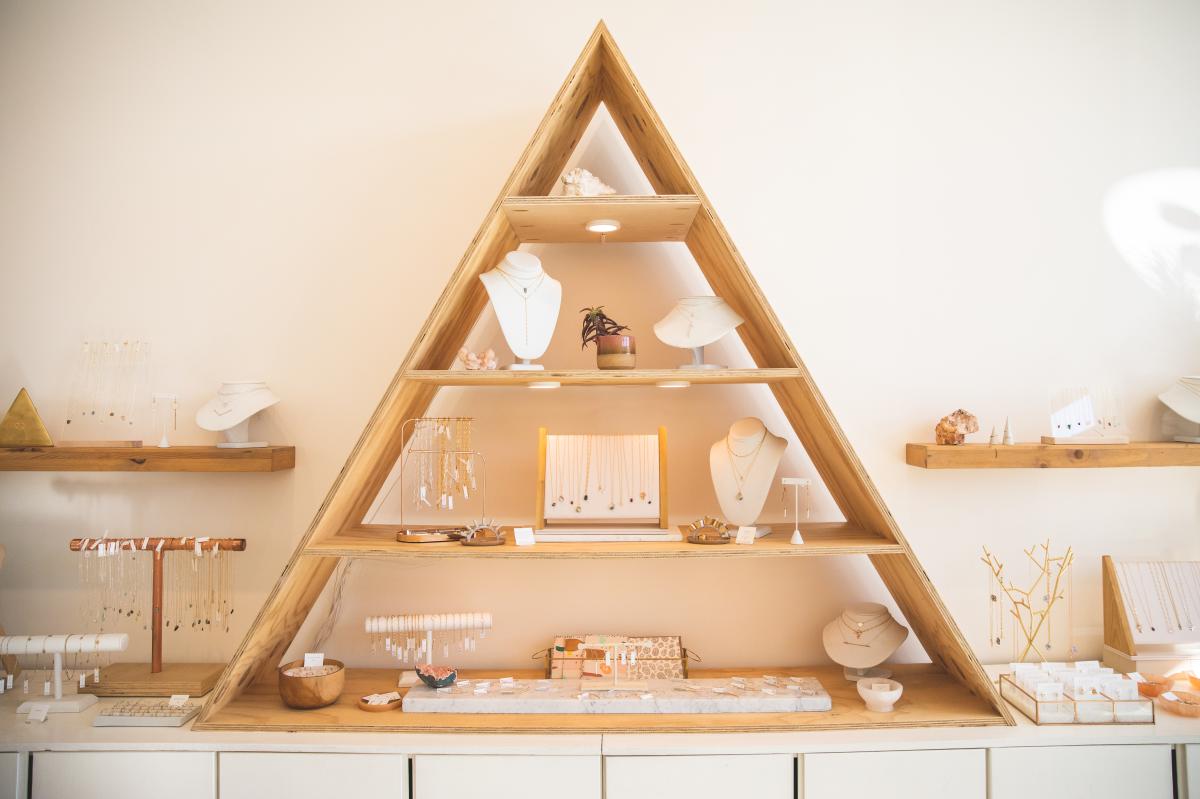 If your mom is one to shop until she drops, she will love the shopping scene in downtown Eau Claire! There are so many different locally owned establishments that sell a variety of different things that all have a certain "Eau Claire, WI" touch. Explore stores like Token Jewelry (pictured above), Red's Mercantile, Hello Adorn, The Local Store, and so many others together. Plus, this will give you a chance to buy your mom something she really, really likes!
3. Say "Namaste"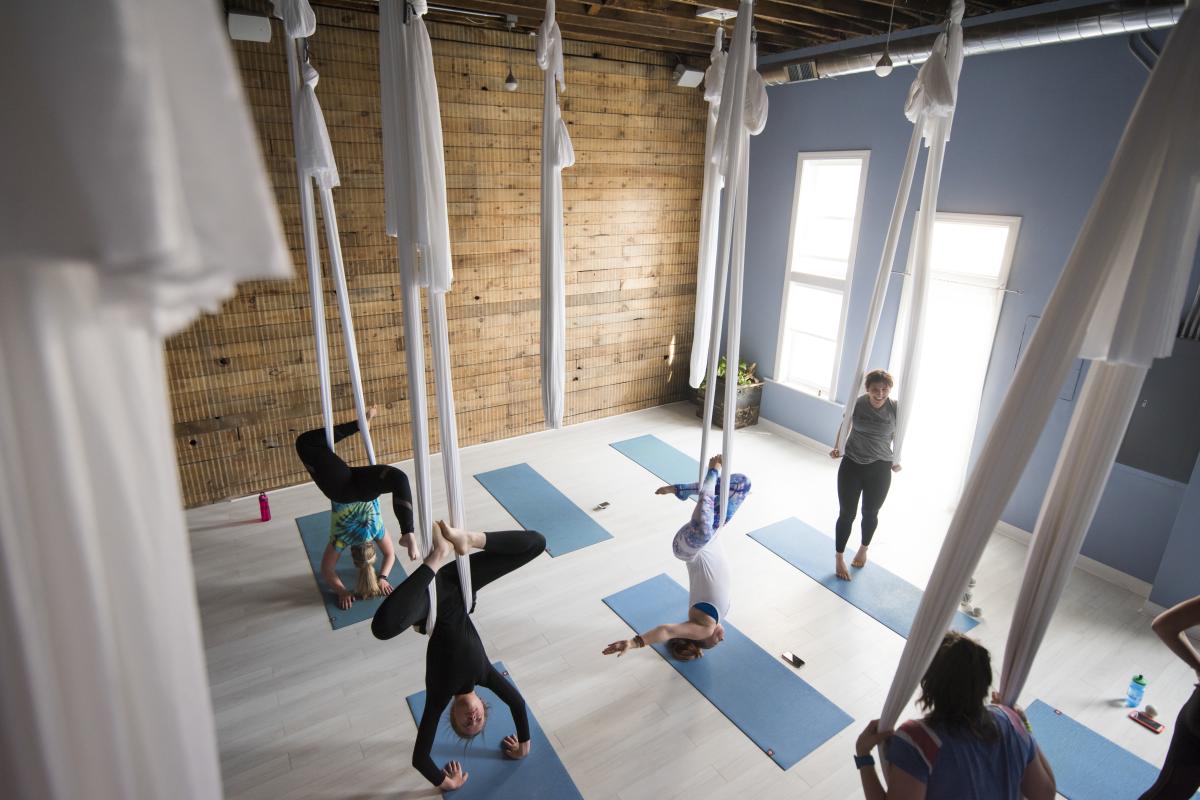 It's a no-brainer that busy moms would appreciate a day of rest, relaxation, and renewal. Take them to a yoga class! Local yoga studios like Studio Sky or Latitude 44 are great places to take your mom to unwind and release those pent-up stresses. You can find a class that's a little more traditional at Latitude 44 or try something new with an aerial yoga class at Studio Sky. Wherever you go, be one with your body, and remember to stretch!
4. Enjoy Local Art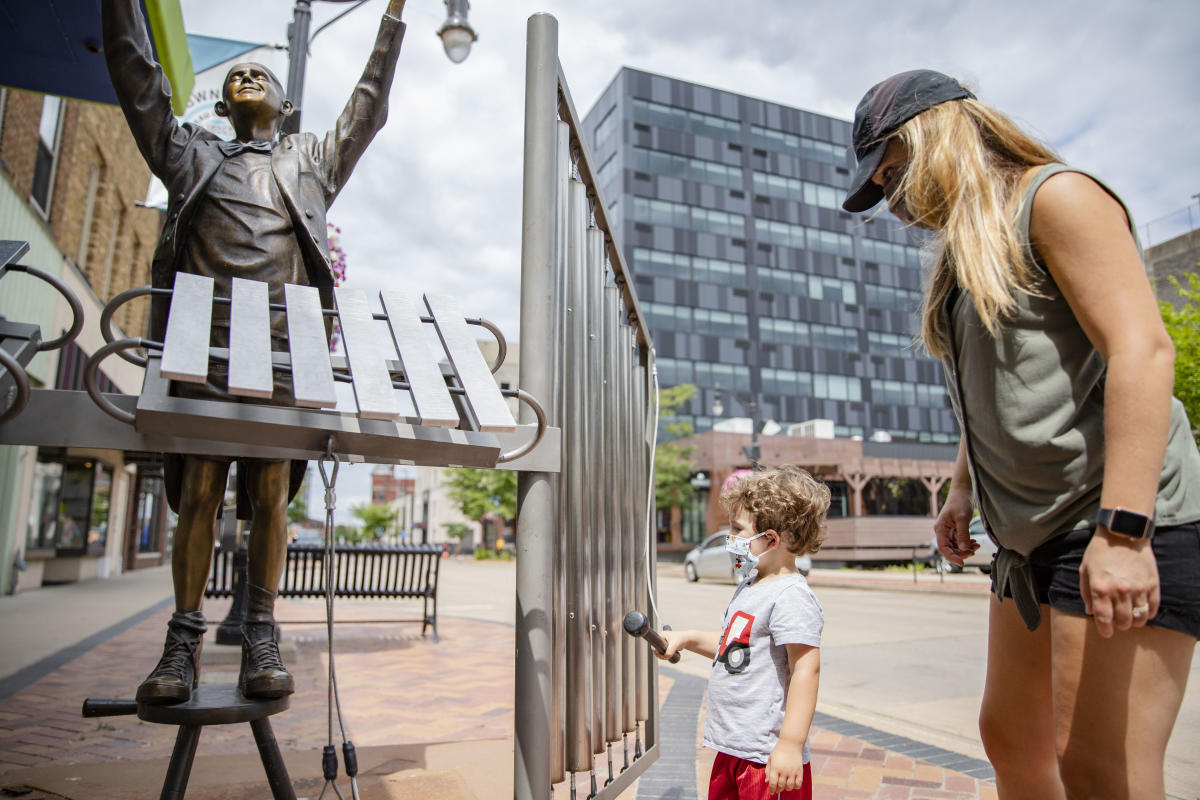 Assuming the grandest mother (Mother Nature) gives Eau Claire a beautiful and sunny Mother's Day, take advantage of the weather and get out onto the streets of Eau Claire with your mom to enjoy all the art found throughout our city! Together you can find all the sculptures that make up the Sculpture Tour of Eau Claire (the second-largest Sculpture Tour in the nation, we must say) and take plenty of selfies in front of all of Eau Claire's murals. Don't skip out on Eau Claire's art if it does happen to be a rainy day. There are plenty of galleries and studios in Eau Claire that you can enjoy under a roof. 
5. Raise Your Wine Glass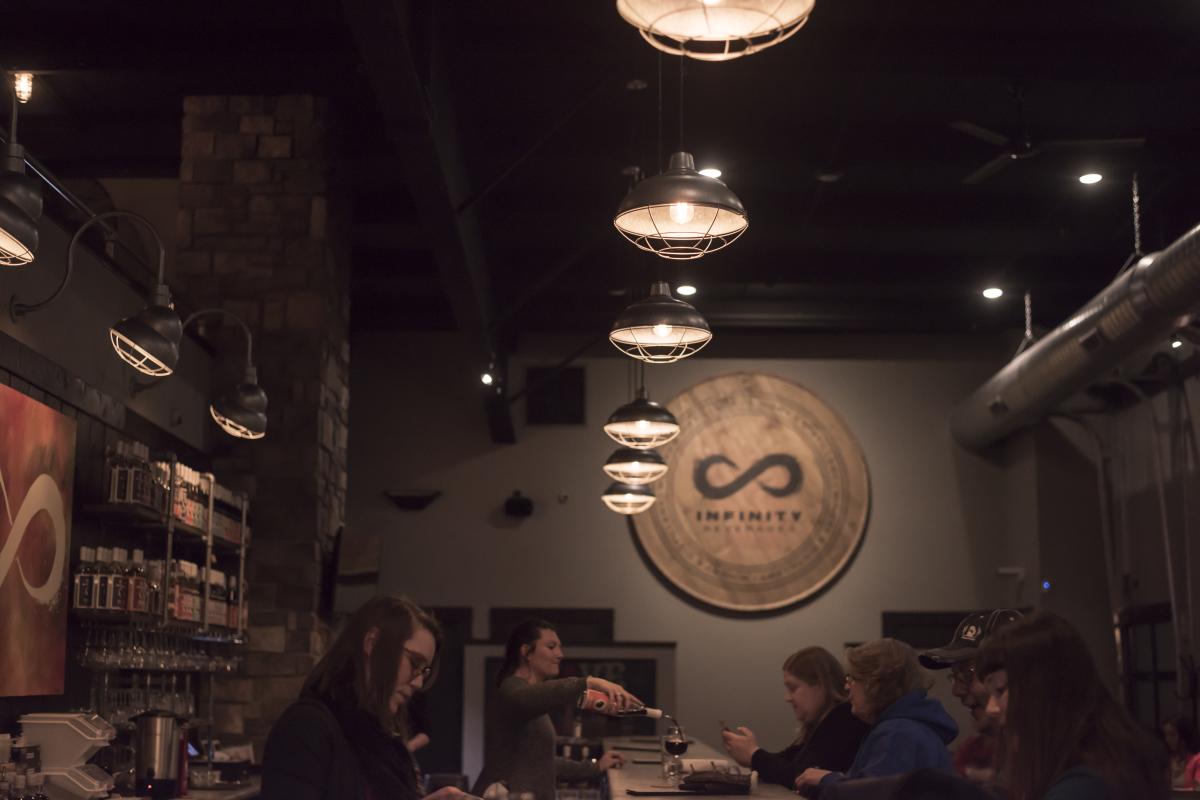 There's no better way to celebrate the mothers in our lives than by raising a wine glass in the air. Infinity Beverages Winery and Distillery will pour you a delicious glass of wine or even mix you up a fun cocktail to sip on. After you get a taste of something you like, you can buy a bottle for your mom to take home with them. Cheers to all the moms! 
6. Cheers with Beers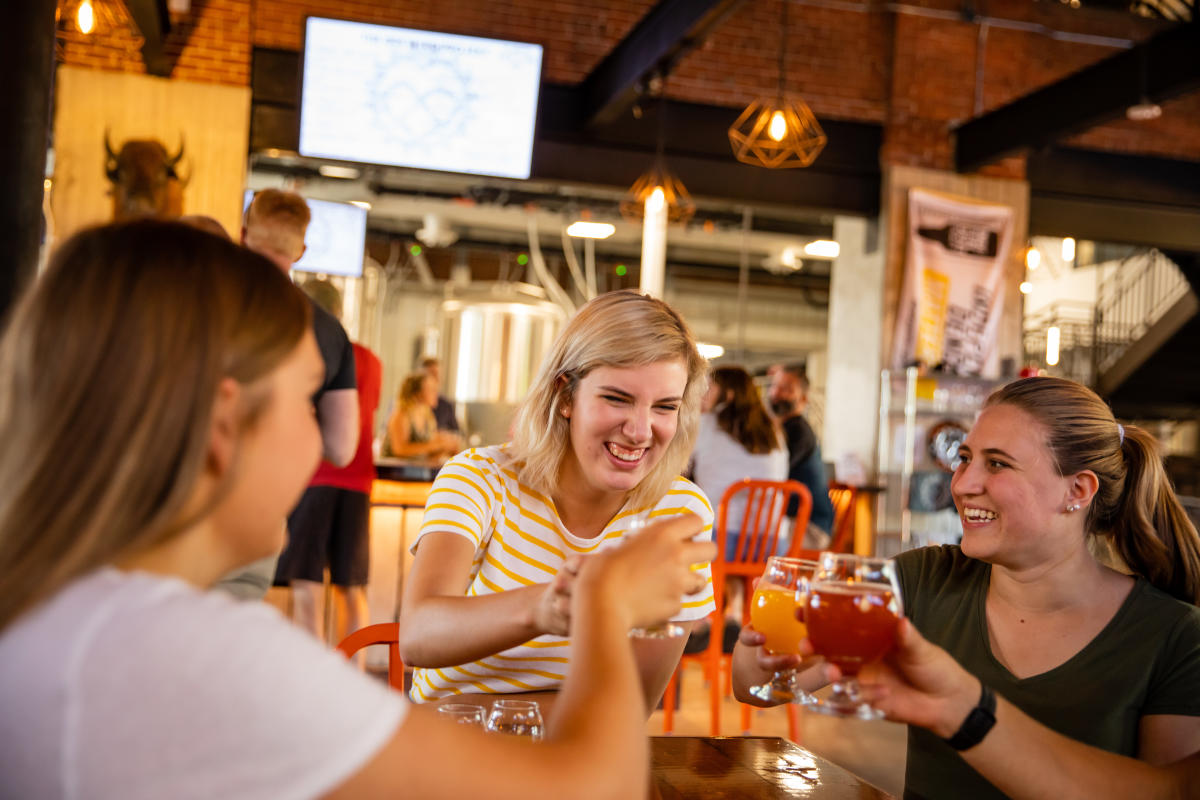 Photo Credit: Travel Wisconsin
We get it; wine isn't everyone's cup of tea. If that's the case, then how about raising our glass of BEER to all the moms? There are so many wonderful breweries in Eau Claire where you and your mom can try different local craft brews. Sit on the rooftop patio with your flight at The Brewing Projekt or discover a beer flavor you've never heard of at Modicum. Leinie Lodge in Chippewa Falls, WI is offering mom's first beer on them! Not to mention, gifts for mom will be 30% off from April 28-May 9, 2022.  There are plenty of breweries in Eau Claire for you to take your beer-loving mom to. Cheers to all the moms again because they deserve it!
Bonus! 
Celebrate at The River Prairie Festival

The River Prairie Festival is BACK and conveniently, it's taking place the day before Mother's Day on May 7, 2022, from 10 AM - 4 PM! Bring your mom and the entire family down to River Prairie Park for live music, an artist market, food trucks, a family dance party, yoga in the park, face painting, cover song contest, chalk art, live mural painting, a Mother's Day plant giveaway, and a giant pumpkin growing seminar, and a rubber ducky race! That's quite the list, huh? You won't want to miss out! Get more details here.