Pet-friendly park that offers music, art, and outdoor recreation? Count me in! 
Altoona is making things happen over at the River Prairie Park development, and I was lucky enough to be given a tour on a beautiful Friday evening by Roy Atkinson, Management Analyst for the City of Altoona. I could see the excitement and pride in his eyes when he chatted with me about the great things happening at what's sure to become a legendary local park. The ultimate goal of this park is to be a welcoming, family and pet-friendly park with many activities and opportunities for locals and tourists alike. 
You may be asking yourself, "what's going to make this park stand out from the rest?" The answer to that lies in these six unique things coming to River Prairie Park:
1. Dynamic Event and Wedding Spaces 
There will be four rentable wedding spaces in the park grounds that seat between 150 and 2,000 people. Each space has a built-in speaker system, mic and audio hookups and a stage area. Additionally, each space has its own creative flair—from unique artwork to use as backdrops to natural settings highlighting regional forestry to the magical river-garden feel. 
The event center has three rentable spaces that can accommodate up to 250 people. The main room, which has a rustic-industrial look, features a built-in bar with outside access to the attached patio, making for a perfect location to host an indoor-outdoor event. There is one gas fireplace inside the event center, as well as two on the outside patio. These are just a few of the amazing features this event center has to offer! 
2. An Amphitheater
This park is working on creating an amphitheater that will be able to sit a few thousand people for exciting concerts and music in the park like opportunities. This amphitheater is unlike any in the area and will defiantly be a treat for the Altoona and Eau Claire communities alike. Additionally, there will be a smaller concert space for intimate gatherings or practice areas. 
3. Kayak and Canoe Landing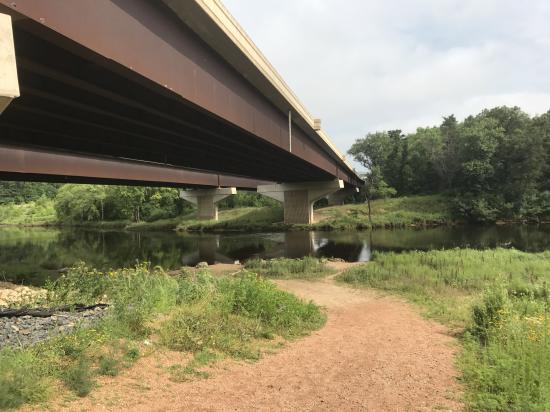 The River Prairie Park boat and canoe landing is a great place to fish, canoe, kayak or boat. It's always a treat to gain some extra time in that clear, Eau Claire River water and by starting at River Prairie, your journey will surely be one of a kind. You might even dabble with dropping your tube in here for a longer float by Phoenix Park. 
4. Public Art 
You better believe River Prairie will feature local art in their beautiful park space. Not sure where they might place it or how it will make a lasting impression? Well, they have four pedestals ready and waiting adornment with captivating pieces. There will be additional pieces of public art incorporated into River Prairie moving forward as well. 
5. Kids Area
River Prairie is for kids young and old, so make sure to bring the kiddos and their swimsuits for a day of fun in the warm summer sun. From a fun splash pad to a human-made river to a playground, River Prairie has so many ways you can make your trip to the park one to remember.
6. Pet-Friendly Walking Paths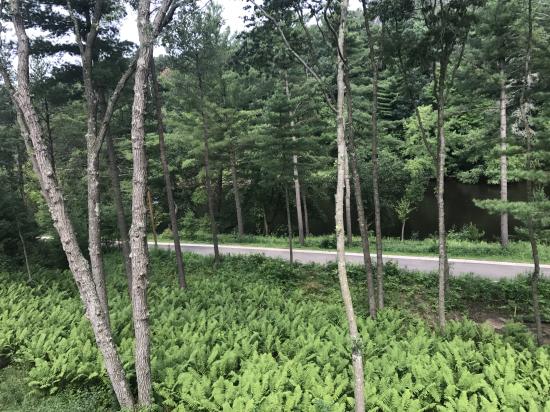 Bring your walking shoes and some water for the pups because River Prairie Park has some great trails that connect to the regional trail systems! As a bonus, River Prairie is entirely pet-friendly! Concerned about not being able to bring Sparky on your next vacation? No sweat River Prairie's Staybridge hotel allows pets! 
In addition to these six fun ways River Praire sets itself apart from the rest, Cowboy Jack's, a restaurant new to Eau Claire, has settled in and is bringing in a lot of traffic to the park. Cowboy Jack's has a rustic feel with comfortable seating and a huge balcony that overlooks the scenic Eau Claire River. 
There's also a plan to bring in food trucks to the park where a beautiful setting for vendors and festivals has already begun to take shape; it's charmingly named the Front Porch Plaza. The River Prairie development has easy accessibility; with bike racks at almost all of the businesses, a walking path that connects the businesses as well as being a stop on the bus route. 
So put on your walking shoes (as I said, you will need them!) and save the date for the Grand Opening celebration in September. This Grand Opening won't be one to miss! The park is expected to round out its completion in October.