Mix and match these ideas to plan your romantic winter date night. 
I got engaged several years ago on a chilly November afternoon. While that was several years ago, I still find winter a very romantic season. Here are my own local suggestions for a cozy winter date night- some outside and some indoors. 
1. Sledding
It turns out sledding is great for dates. All you need a sled built for two and a hill to go down. I am a big fan of the centrally located and fun-for-all hill adjacent to the Forest Hill Cemetery in the Eastside Hill neighborhood. You may want to consider other sledding hills, such as those at Pinehurst Park (not for the faint of heart), Oakwood Hills Park or Putnam Park.
2. Candle-lit Snowshoeing at Centennial Park in Altoona
Yes, you read that right. A scenic winter event hosted in a beautiful park nearby. This Candle Light Snowshoe hike is a very romantic way to spend some time together. Bring your own snowshoes due to a limited supply of borrowable snowshoes.
EC Insider Tip: Speaking from personal experience, if the candle-lit stroll doesn't work with your calendar, you can also plan a day snowshoe trip at Beaver Creek Reserve.
3. Ice-Skating at Hobbs Ice Arena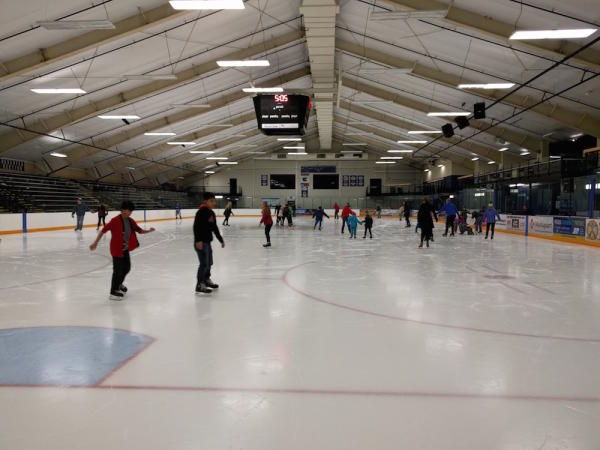 Indoor ice skating is almost the perfect mix of both indoor and outdoor activities. Indoors? Check. Protected from crazy weather? Check. However, even indoor ice skating is chilly and if you're cold-blooded like me, you'll still find it the perfect temperature for holding hands. Hobbs Ice Arena is great for skating. 
EC Insider Tip: The concessions are very affordable and delicious. You have to try the hot chocolate!
4. Star Gazing at Hobbs Observatory
Going to the observatory at Beaver Creek Reserve will give you another chance to get close. Local enthusiasts host open viewing nights on the third Saturday every month and can help explain what is going on in the night sky. You both can get close, and learn something at the same time.
5. Check Out the Art at Artisan Forge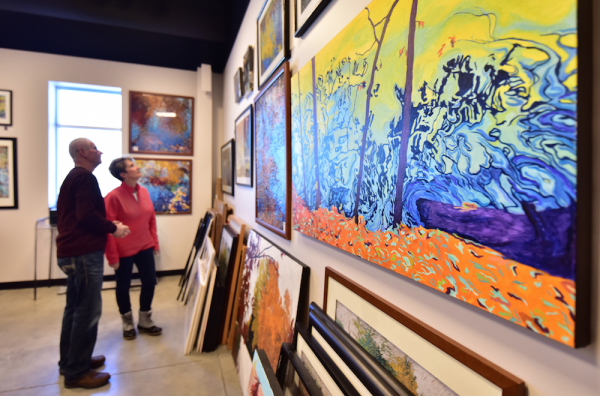 This gallery and studio collective is a great place to stop and view both the art and the more than 20 artists who create at Artisan Forge. From paintings to bookbinding, to jewelry and more, there is something for everyone to check out.
6. Infinity Beverages Winery & Distillery Tour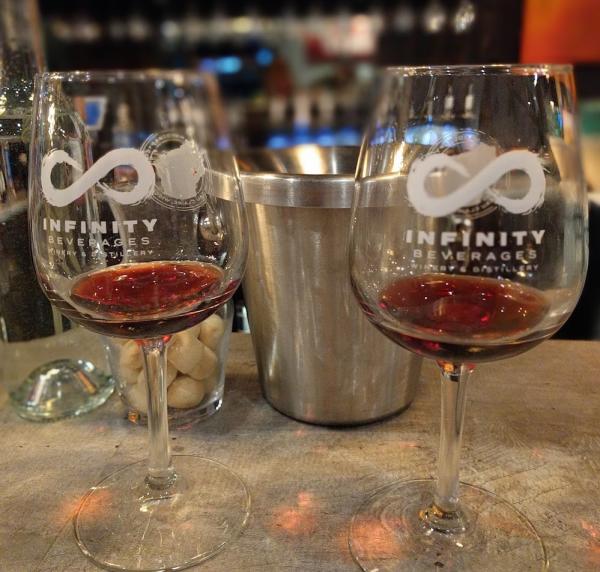 Whatever combination of activities you choose for your date, I highly recommend including a stop at Infinity. Moving up from their humble beginnings in Banbury Place in 2010, the recently opened Southside Winery and Distillery is an ideal stop on your cozy winter date. I'm not even exaggerating; I saw a marriage proposal when I was last there. 
By taking a tour, you and your date can learn in-depth about the unique wines and spirits Infinity makes. We finished our evening off with a sample of all 12 wines, served by their incredibly knowledgeable staff. 
EC Insider Tip: Wine tastes are very particular, but I will make one recommendation- try the mulberry wine. It's on the sweeter side of the spectrum, but as it's the only mulberry wine produced in the country, you'll never try it anywhere else!
Now you have six different ideas to make your perfect winter date.  Do you have something else you love to do as a winter date? Comment below or share with us on social media using #CaptureEC.