Tour Carson Park like a pro 
Before teaming up with Visit Eau Claire, the Eau Claire Express baseball team didn't offer an interactive, behind-the-scenes tour of any kind. Here are six reasons for you and your traveling group to participate in the Eau Claire Express MVP Experience. Tour ticket information can be found on the Eau Claire Express website or the Visit Eau Claire website.
1. All the Views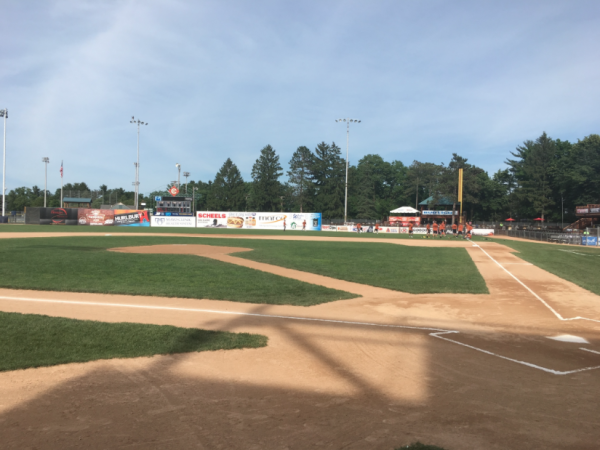 With the Eau Claire Express MVP Experience, participants have the opportunity to tour historical Carson Park Stadium from every angle. View the stadium from the press boxes (the team's general manager says this view is "the best, most unobstructed view of a baseball field" he's ever seen), from the stands and fan deck and even from the field itself. While on the field, participants even get to hit, pitch and run the bases if they so choose.
2. Eau Claire Express History
This team has SO MUCH history and was the starting place for quite a few famous baseball players. There's a reason why the Eau Claire Express team and Carson Park itself are such staples to the Eau Claire community. The tour guides for the Eau Claire Express MVP Experience – the team's owner and general manager – transfer this historical information to participants in a fun and interactive manner. You don't have to identify as a baseball fanatic to find these facts interesting. 
3. Behind the Scenes Perspective
The tour begins about two hours before the game starts, so participants get to see what goes on before fans start to fill the stands. The near-empty stadium allows for the appreciation of many things that often go unnoticed in the hustle and bustle that occurs once the game begins.
4. Meet and Eat with the Team
This is somewhat of an extension to the whole behind the scenes aspect of the experience, but I feel it deserves independent recognition. Earlier on in the tour, participants get to actually sit down and share a meal with members of the team. They'll see how the team prepares before a game and get to talk to them about their experience as team members. A lot of players are from out of state, so it's interesting to hear how they got to Eau Claire and where they're staying.   
5. Pregame Participation
As Eau Claire Express MVP's, participants have the choice to sign up for some of the many pregame events. 
6. Free Beer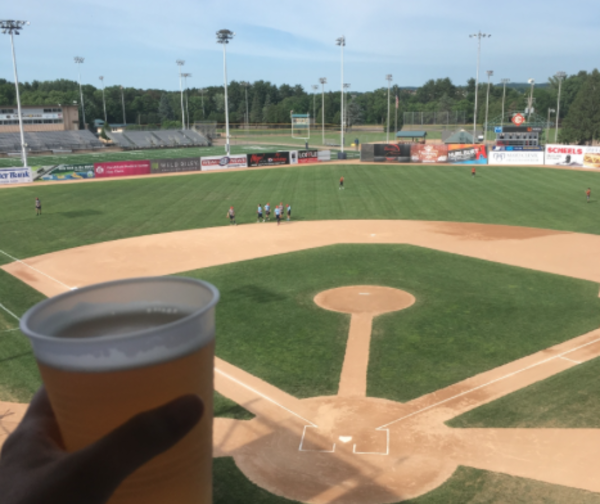 On top of all of this, participants 21 and older get to sip on the team's signature craft beer, The Kurve, brewed by Lucette Brewing Company in Menomonie, WI, throughout the tour. When in Wisconsin, right? 
Whether you take a photo of the field, a selfie with the players or a snap of your meal, make sure to share all of your pictures with us using #CaptureEC.