Take your best friend out on the town! 
1. Otter Creek Dog Park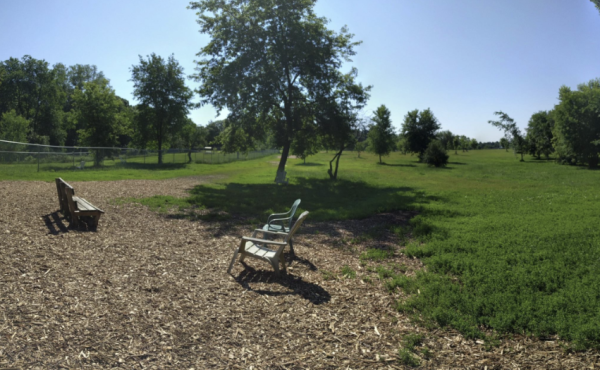 Eau Claire's Otter Creek Dog Park has areas for both small and large dogs (and small dogs who are comfortable with big dogs), spread across 10 acres. No matter the weather, there are always dogs there, looking to run and play. 
My favorite part? The large dog side is big enough that you can walk on off-leash running with your four-legged best friend. Day passes are purchased at the park for $5, or annual passes are a mere $25.
Even with a fenced in yard, I still love taking the dog to the park. It's great to see (and sniff) something different and work on our social skills with lots of different dogs and people.
2. Modicum Brewery Company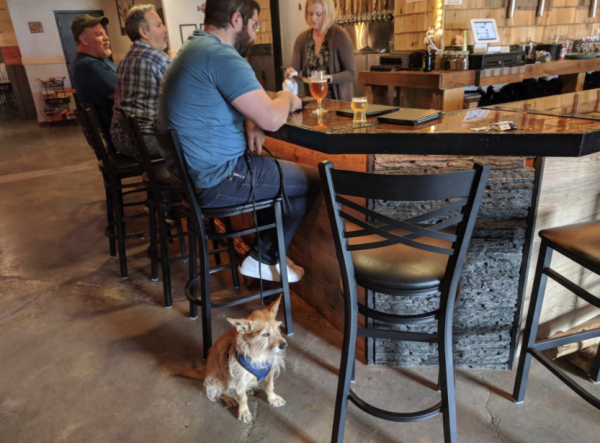 If you are working with your dog to get them used to crowded places, Modicum is a great place to start. It's smaller in size compared to some of the other breweries, and I've always found it to be a little quieter, so it's a safe bet for my sometimes nervous dog. With both indoor and outdoor seating options, I love being able to bring my dog during any season. Also, try the X, it's delicious.
Another bonus, if your dog deserves a little treat: there is plenty of popcorn to go with your beer.
Don't forget; many other breweries allow dogs, two of my other favorites are Lazy Monk and The Brewing Projeckt. Both are very dog-friendly!
3. City Trails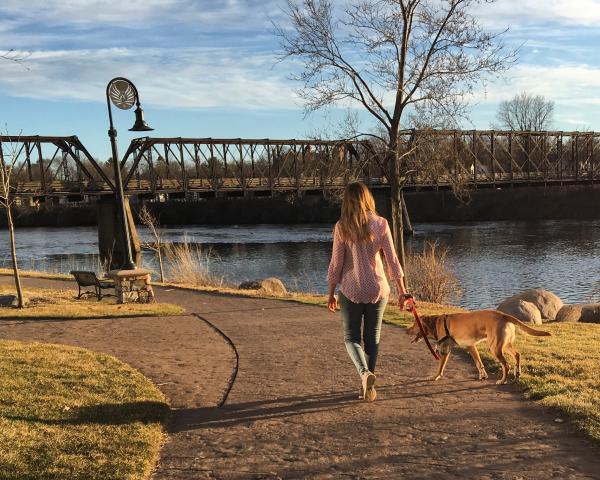 No fenced yard for your poochie? That's not a problem in Eau Claire; there are miles of trails to get everyone moving. I find it almost impossible to choose a favorite, but I love making a loop through downtown. One of my favorite loops starts in Phoenix Park, crosses the river and goes down to Owen Park. Then I'll turn back towards downtown, and cross the river at the Lake Street or Grand Avenue bridge and walk through the Barstow Street shops, and then return to my starting point.
Also, bring a bag (or two) for your dog's you-know-what. Leave nature better than you found it!
4. Restaurant Patios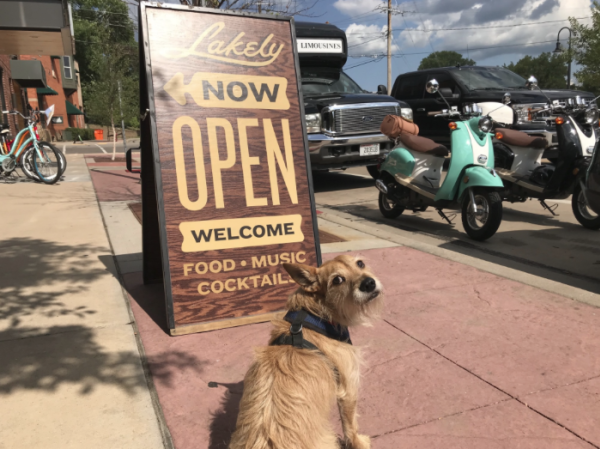 You can't have your dog inside an establishment that serves food, but don't let that stop you from going out to eat - simply look for places with outdoor seating. There are a lot of options to choose from when you are hankering for a bite and want to bring your best friend with you. 
Craving pizza? Try Za 51 in Altoona! The staff will even grab a bowl to keep your pooch cool. Bonus: Za-51 is in the River Prairie Development, so you can take a nice walk afterward. 
Desiring something a little different than your usual bar foods? Or do you want one of the best happy hours in Eau Claire? Check out Bug Eyed Betty's on Hastings Road. Their patio also allows dogs! 
Finally, searching for brunch? Check out the Lakely at The Oxbow Hotel. Not only is it home to my favorite brunch in Eau Claire, but you can have your dog on the patio as well! Win-win.
5. Running
Get your run on with Blue Ox Running. Dogs are welcome in the store located on Barstow Street, and if you meet up with the running group on Thursday's at 6:00 P.M., you'll be sure to see a few pups joining the group as well. Runs are open to everyone at every level and are usually around three to five miles in length.
6. Swimming
Fairfax Pool in Eau Claire and the Chippewa Falls Community Pool both end the outdoor swim season with doggie only swims. Be sure to bring a proof of your dog's rabies vaccination along with plenty of towels! 
Fairfax Pool hosts their doggie swim Monday, September 3rd, and Chippewa Falls usually hosts theirs both the Saturday and Sunday of Labor Day weekend.
Need some more ideas on places to take your dog? No worries! Check out the Dog-Friendly Eau Claire Itinerary.
While you're out enjoying the city with your four-legged friend, make sure to take lots of snaps and share them with us using #CaptureEC.