We sure are proud of Eau Claire.
The people of Eau Claire are very passionate about locally grown and made products, which means there are tons of unique options and locations to pick them up! This post is separated into gift, apparel and food sections to make discovering your desired local products that much easier. 
Gifts
1. Tangled up in Hue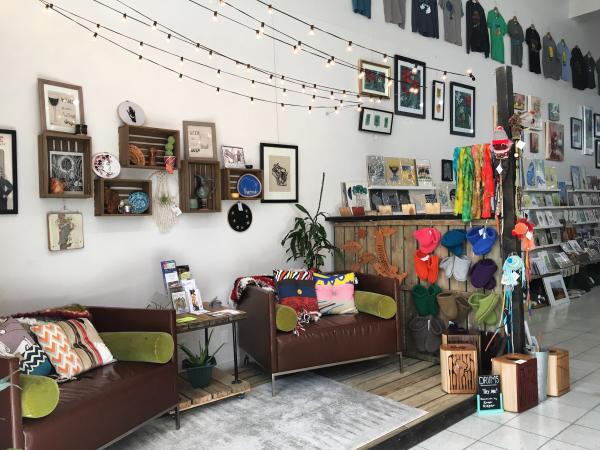 Tangled up in Hue is covered from wall-to-wall with fun and unique local gift options. The store sells gorgeous in-house screen-printed apparel and prints. They also carry tons of other locally made goods ranging from jewelry to woodwork. There's bound to be something that catches your eye. I can never manage to leave without picking up something new!
2. Avalon Floral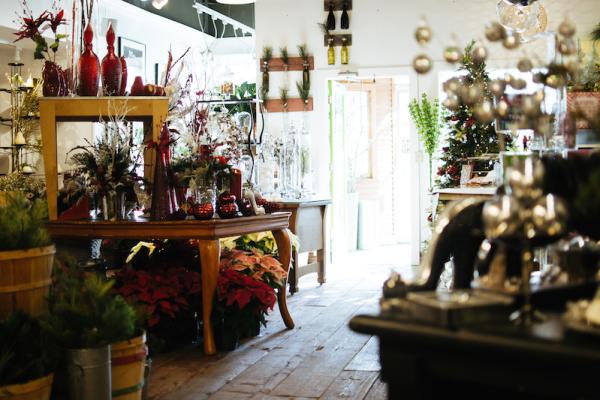 Image credit: Kelsey Smith
Who wouldn't want to receive a gorgeous bouquet of flowers as a gift? Avalon Floral is the spot for all of your flower and plant needs. They even offer a flower subscription service where you can get flowers delivered on a regular schedule to your home, office or friend/family member's home. It is a beautiful shop to pay a visit and (literally) stop and smell the roses!
Apparel
3. Red's Mercantile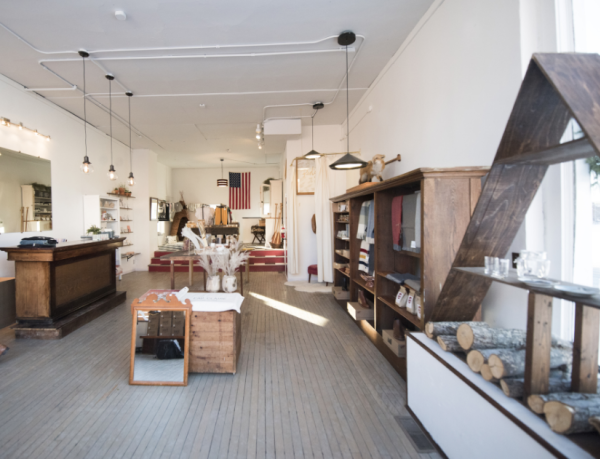 Red's Mercantile carries only Made in America goods, many of them locally made! They sell a wide variety of products such as personal care items, home goods and office supplies, but stunning apparel and accessories are at the forefront of what they carry. Why not pop in and treat yourself to a new piece for your fall/winter wardrobe?
4. The Local Store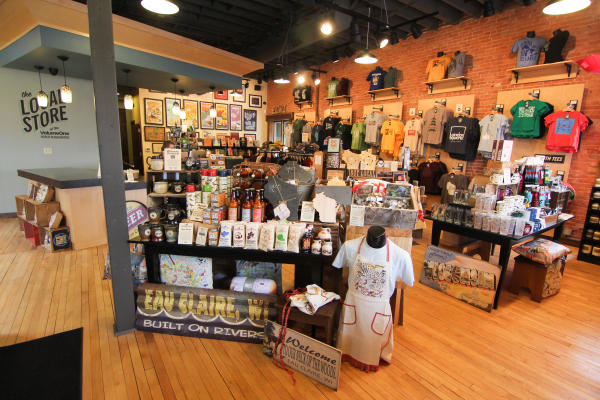 Looking to wear your Eau Claire and Wisconsin pride around town? The Local Store will fulfill all of your apparel desires, whether that be an Eau Claire themed t-shirt or colorful Wisconsin socks. The vast majority of their apparel is designed by their in-house team and printed by Ambient Inks, a local print shop. They also carry a ton of other fun gift and apparel items made locally. If you're in Eau Claire, stopping in is an absolute must.
Food
5. Farmer's Market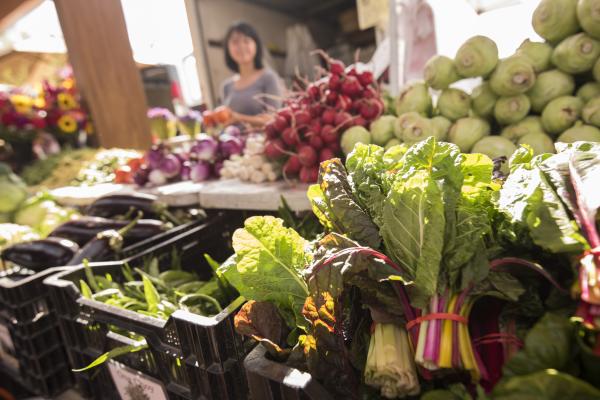 What better way to stock up on fresh, locally grown food than at the Eau Claire Downtown Farmers Market? Through October, the market takes place in Phoenix Park on Wednesdays and Saturdays from 7:30 A.M. - 1:00 P.M. and Thursdays from 12:00 P.M. - 5:00 P.M. Honey, veggies, breads and maple syrup are just a few of the delicious array of fresh goodies waiting for you to snag at the market!
6. Just Local Food Cooperative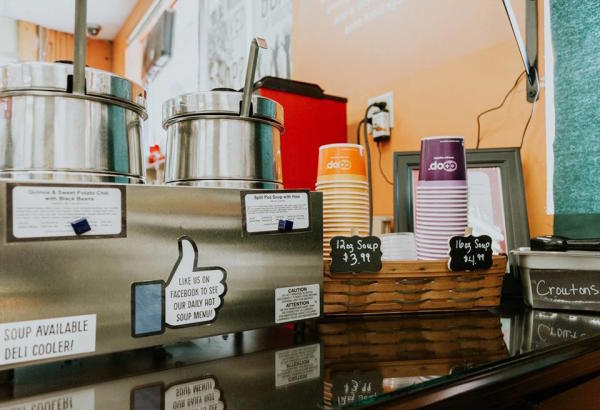 Just Local Food Cooperative is a tiny grocery store packed full of locally grown foods. They also offer organic, natural and sustainable goods- all the fuel for a healthy lifestyle! Just Local is a warm and welcoming atmosphere and the perfect place to explore local food options. Check it out and learn something new while stocking up on yummy goodies!
Make sure to stop into these wonderful shops to support things all local, whether it be gifts, apparel or food! While you're out exploring and picking up some new items, don't forget to snap some photos and share them with us using #CaptureEC.