If there is one thing that is lacking in Eau Claire, I am here to tell you, it is not the views. From river scenery, to architectural detail, to our amazing parks, Eau Claire is undeniably full of beautiful places to rest your eyes and reflect.
Need a little guidance for where to take in some of the best views? Well don't fret! We've highlighted a handful below to get you started! These are some top-notch views for you to explore any day, any season.
Downtown Overlook on Earl Street
500 block of Earl Street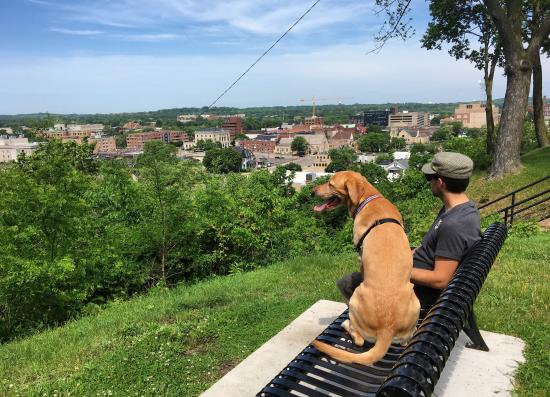 You know those cute little model village displays with the tiny looking buildings and miniature fixtures? Well this view will give you just that fun perspective of our downtown! No need to pull up a seat – a bench awaits you to sit down and soak it all in.
Mount Simon
Mount Simon Park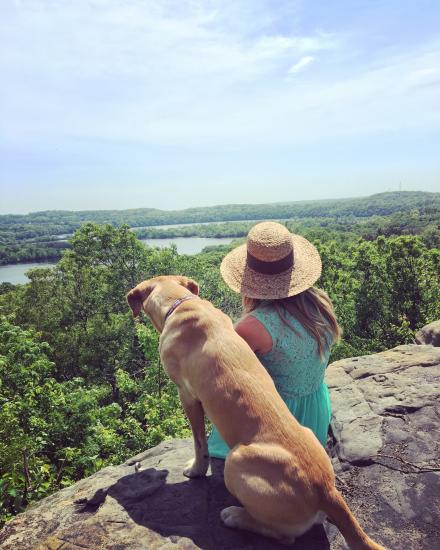 For those of you that like to hike a little to get your views, check out Mount Simon. Hiking the trails to the summit will lead you to an outcrop for you to take in the view below. It is like Eau Claire's version of Pride Rock from the Lion King, if you will. The Dell's Pond scenery below never disappoints. It's a pretty good place to reflect if you ask me.
Water Street Bridge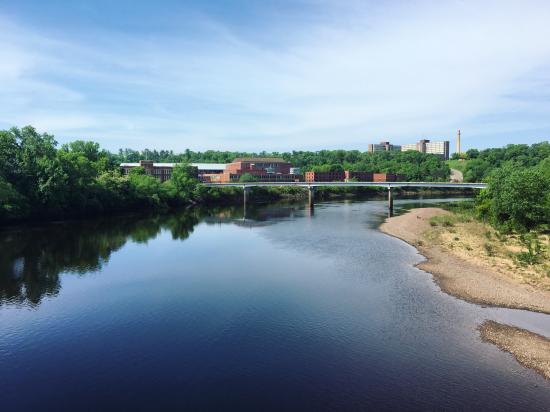 UW-Eau Claire is a beautiful campus both up close and from afar. Take a stroll on the Water Street Bridge to get a campus overview scene. If you are an alumni like me, this view will probably bring on those good 'ol nostalgia feels.
Putnam Drive
Putnam Park State Natural Area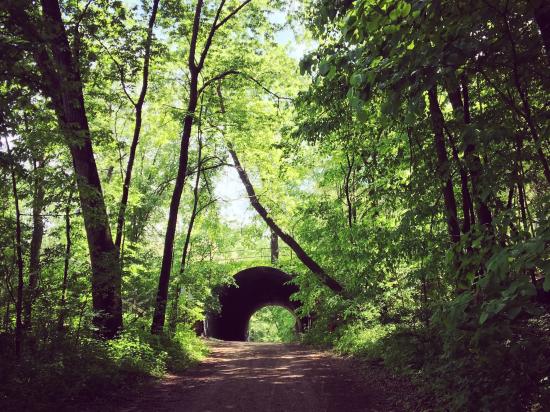 Also near and dear to the university, take a stroll through Putnam Park. With a rustic road vibe, this path will make you feel like you've escaped civilization right in town. This time of year, the trees canopy the road and engulf you in a magical green. But don't forget to come back in the wintertime; it's a scene straight out of Currier and Ives.
High Bridge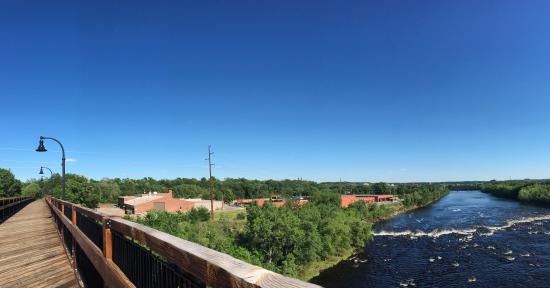 A towering, converted railroad bridge, this is a place to catch a view. Overlooking the Chippewa River, downtown and the paper mill, this is a good place for a unique 360-degree view in Eau Claire.
Archery Park-Boyd Park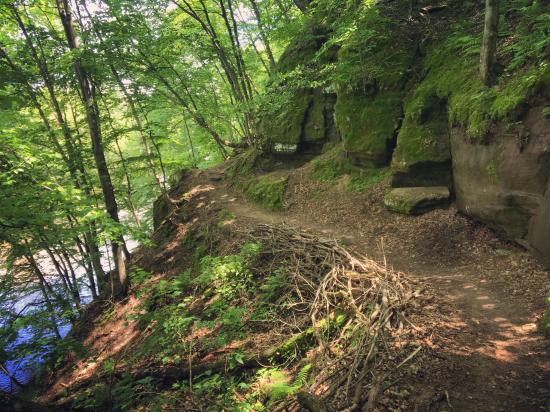 Do you know that you can walk from Archery Park to Boyd Park and never even touch the pavement? Here you can hike a small wooded trail that meanders through rock formations along the Eau Claire River. Need I say more? It's pretty cool.
I am convinced some of the best therapy involves walks and reflecting over a beautiful view. So if you need a place to unwind and rest your eyes on Eau Claire's beautiful sights, head to any and all of these places highlighted. And don't keep the views all to yourself – each of these places are dog friendly. I guarantee your dog will love them just as much as you do.