It's the most wonderful time of the year—CINCO DE MAYO!  We want to make sure your Cinco de Mayo is full of fun, happiness, and good booze.  A while ago, we asked you all about your favorite places to get a margarita. We received an overwhelming amount of responses, so we decided to mosey around EC, and try your recommendations.  
So, without further ado, here are the winners:
●    Manny's Cocina (@ Happy Hour)—if you haven't been to Manny's yet, you need to go this Cinco de Mayo!  This was my first time to Manny's, and days later I'm still impressed by how elegant it is there.  Manny's has an expansive margarita selection, and if their array of liqueur isn't enough to entice you, I'm guessing the half-price margaritas during happy hour will do the trick.  
YES, YOU HEARD ME.  HALF. PRICE. MARGARITAS.  (Plus half-price beers, half-price nachos, etc…)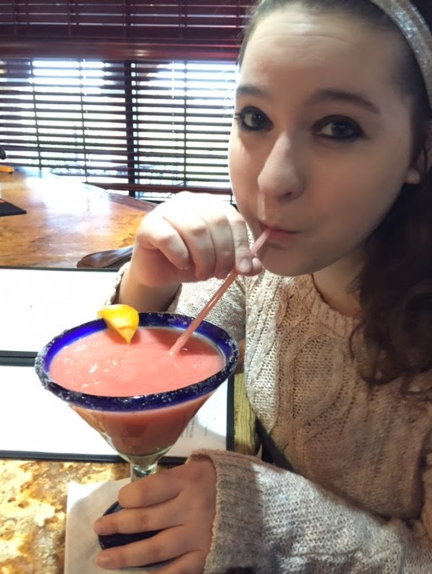 Do you see that look on my face?  That is a look of PURE JOY that only a half-price margarita can bring.
Manny's has happy hour 3-6pm every day, and they also celebrate Sunday Funday (i.e. they know what's good).  In other words, if you're reading this right now, and it's between 3 and 6pm, you should really just drop what you're doing and get your booty to Manny's. 
As a side note, you should also try the nachos while you're there.  Their nachos are AMAZING (and I'm a picky eater, so trust me, that's saying something).
●    Cancun—Okay, I have to admit, I'm a bit biased about this one.  Cancun is my go-to for lunch during the work day.  The food is always great, and they serve their chips with salsa and homemade ranch—you just can't go wrong.  The best part of Cancun is by far the margarita selection, though.  As my boyfriend phrased it, Cancun could be nicknamed "Old Trusty," because you can never get a bad margarita there.  It's just not possible.  This probably has something to do with their FANTASTIC prices, but also something to do with their expansive range of margarita flavors.  If you're looking for a great flavor selection, and the most bang for your buck, choose Cancun.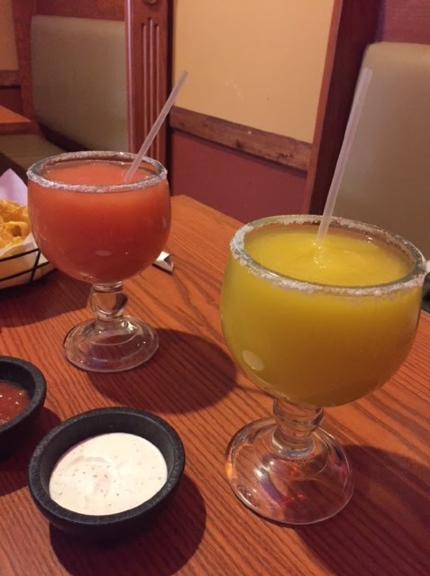 ●    Azul Tequila (The Cucumber Margarita)—obviously, Azul.  Because duh. 
In all seriousness, though, Azul Tequila is a favorite among my friends and I.  Despite my many visits to Azul, though, I had never tried the cucumber margarita before now.  It's hard to put the cucumber margarita into words… and yet, here I am, trying to do it.  It's super refreshing, and it might sound weird at first, but mark my words, this margarita is WELL worth the money.  It's different in the best possible way, and I can promise you that you won't be disappointed.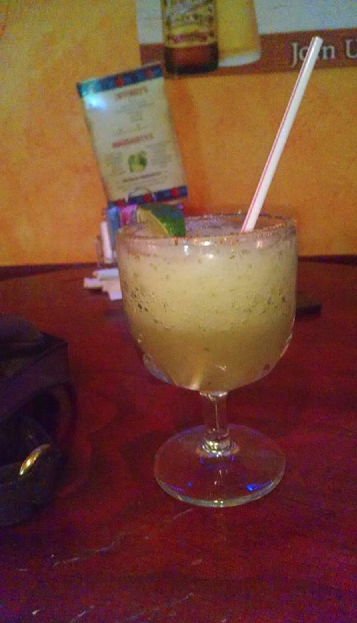 If you're not convinced, though, don't worry—Azul has a variety of options when it comes to margaritas, daiquiris and other delicious beverages.  Plus, like every other great Mexican restaurant, they have queso.  And let's be honest, who really needs anything beyond queso?  NOT ME.

●    Tacos Juanita—Don't be mad at me: I had never heard of Tacos Juanita before now.  I honestly don't know how I lived before going here, though.  If you're looking for a place where you can just go crazy with tacos, hang out with friends, and drink good margaritas, then this is the place for you!  It's relaxing, it's comforting, it's a good deal, it's everything you need in life, and more.  GO.  HERE.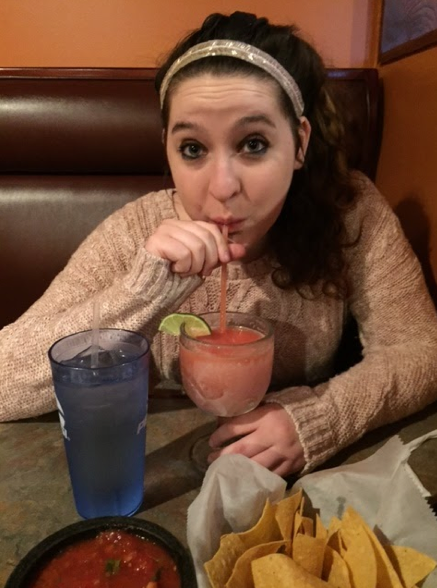 And, yes, I was intoxicated by the time this photo was taken.  Mind you, I was on my third margarita of the night, and I'm a lightweight.  You're welcome, Eau Claire.
●    Burrito Xpress/El Patio—El Pat has been my true love since day one.  My obsession for Burrito Xpress began the first time I went salsa dancing at El Patio my freshman year of college.  (Yes, I did just say salsa dancing.  If you haven't heard yet, El Patio hosts salsa dancing every Thursday night!)  The food at El Pat always hits the spot, and you're sure to have a good time every time you walk through the door.  As for the margaritas, they're only $5, and they're so unbelievably tasty.  Plus, they come with chips and salsa, AND they're served by some of the coolest servers and bartenders around town.  With that said, you should definitely pay Burrito Xpress a visit this Cinco de Mayo—if not every day of your beautiful lives.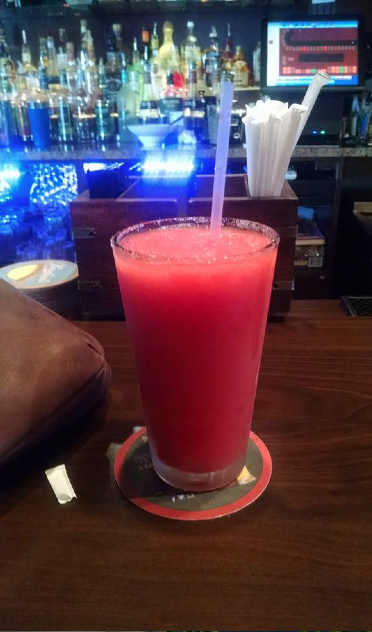 ●    Casa Margarita—Again, this was another new one for me.  I had never heard of Casa Margarita before doing research for this blog.  Located on the outskirts of Eau Claire (close to Action City), Casa Margarita is a fun Mexican restaurant that's great for families and big groups of friends.  It is SO good!  The bar is located in the middle of the restaurant, and their margaritas are the perfect balance between booze and sheer happiness.  (Also, the glasses they are served in are kind of hypnotizing!)  If you haven't been to Casa Margarita yet, I highly recommend that you give it a try!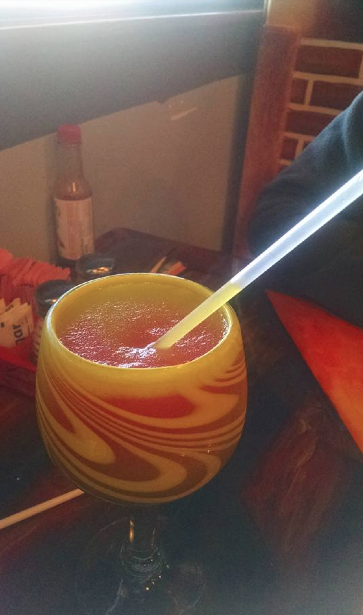 Although they may not be at one of Eau Claire's Mexican restaurants, these margaritas are definitely still worth a taste, too:
●    Milwaukee Burger—the bartender and the margarita were equally as sweet (and yes, I mean that as a compliment).  Go here for a wide variety of drink options!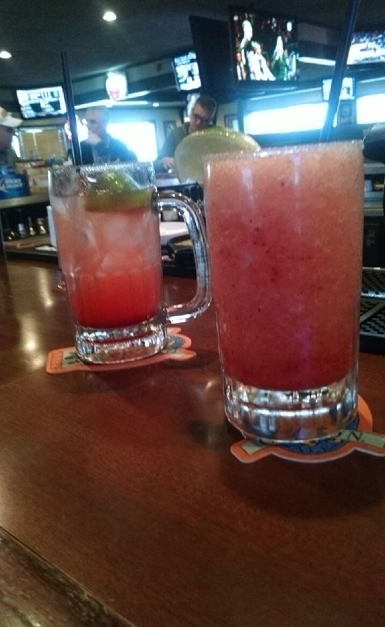 ●    Famous Daves—this was probably the biggest shocker for me.  I would NEVER think to order a margarita at Famous Daves, but they are SO good.  P.S., high-five to the super nice bartender.  Thanks for not judging me when I started slurping at the end of my margarita.  (The bar got really quiet, and I was super embarrassed.)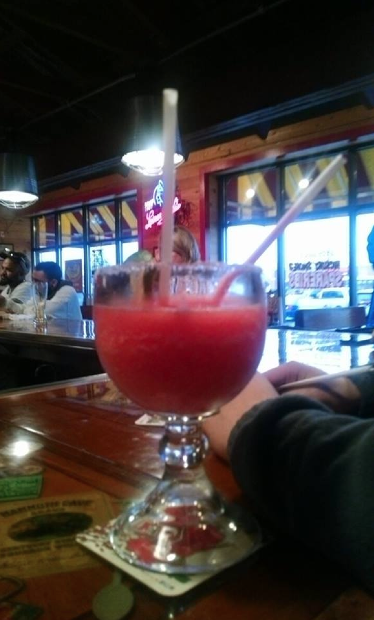 ●    Stella Blues—deeeeelicious!  They have a ton of margaritas available, and they have the most clever names ever.  10/10 would go back just for another marg.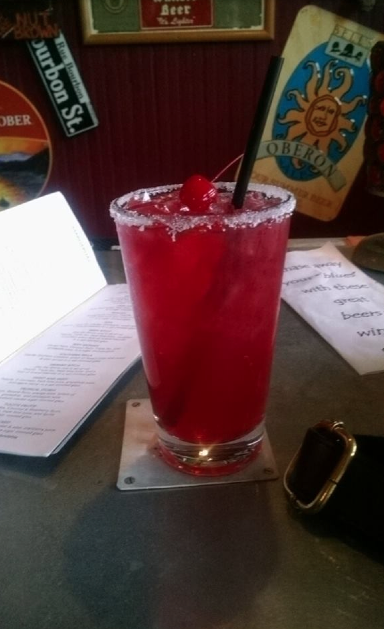 ●    The Livery—if you haven't been tried the Prickly Pear Margarita yet, you NEED to do it this week.  Plus, rumor has it that they're doing margarita shooters, beergaritas and more for a 2016 Cinco de Mayo special!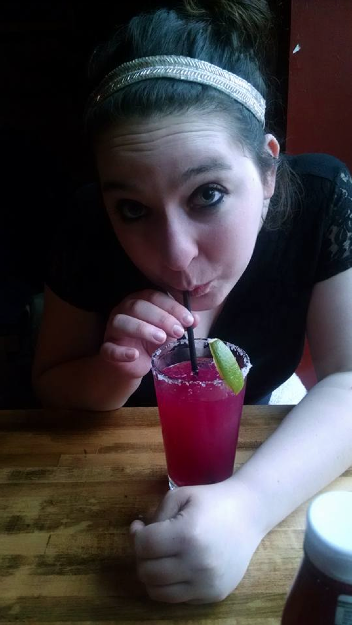 ●    TGI Fridays—it's a fact: strong margaritas always end with happy drunks.  Try their new Sangria-ritas (not to be confused with the delicious strawberry marg below) for a fun twist!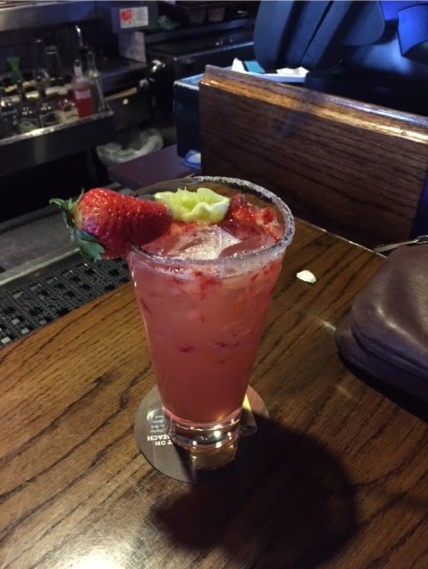 ●    Texas Roadhouse—wide selection of margarita flavors, tequilas, AND you can add an extra 'kicker' shot for a minimum of $1.50.  Plus, BREAD.