Fall Frenzy
As Wisconsinites, we set out in a frenzy each year to embrace the colors of fall, because let's face it, the season never lasts as long as we would like. 
This year, instead of running around town and ultimately ending up in the same location you do every other year, let this post be your guide.
 
There are plenty of different ways to experience Eau Claire's gorgeous fall colors as well as some exciting new locations to visit!
Kayak Or Canoe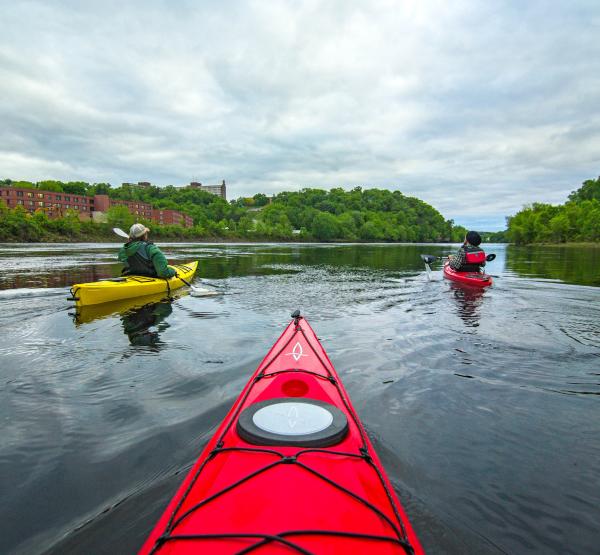 The Eau Claire area is a popular destination for canoeing and kayaking, thanks to the many lakes and rivers that make it up! Just imagine yourself paddling along, breathing in the crisp autumn air and admiring the stunning tree-lined shores. That could be you this fall!
Where To Rent Canoes/Kayaks:
Riverside Bike & Skate
Loopy's River Rentals
Environmental Adventure Center at UW-Eau Claire
Where To Kayak/Canoe:
Chippewa River
Eau Claire River
Half Moon Lake
EC Insider Tip: Many rental places offer guided tours or a specific location to get your vessel in the water, so make sure to check with them before starting your adventure.
Walk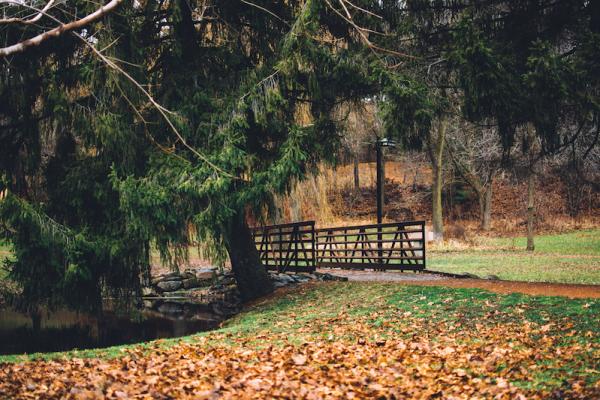 Don't deny it- the sound of crunching leaves under your feet is one of your favorite sounds. Also, what better way to experience the fall colors than to be completely immersed in them on a lovely nature walk?
Parks To Visit:
Rod and Gun Park
Lake Wissota State Park
Lake Eau Claire County Park
Trails To Walk:
Chippewa River Trail
Putnam Trail
Fairfax Park Trail
Hike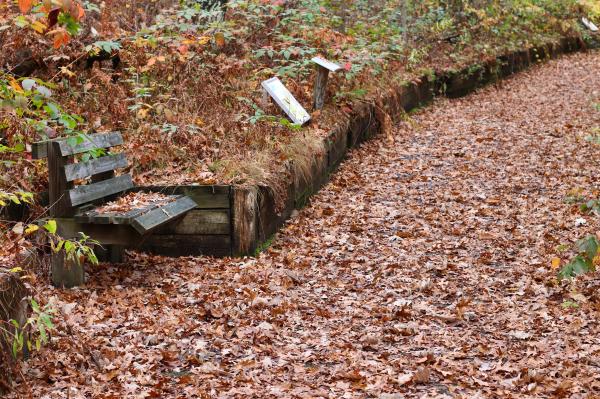 In the mood for more of a hike than a casual stroll? Check out one of the parks below to experience waterfalls, dirt trails, and changing leaves galore. Plenty of locations also contain mountain biking trails if you're searching for an even more adventurous option!
Parks To Hike:
Beaver Creek Reserve
Mount Simon Park
Big Falls County Park
Drive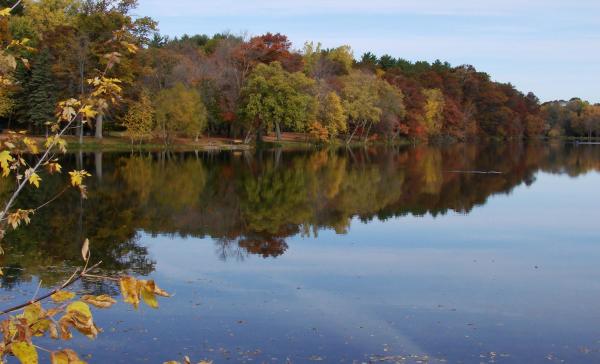 That's right- the scenic roads of Wisconsin allow you to enjoy the fall colors from the comfort of your vehicle, if you so please. Here are just a few of the many tree-lined routes you can enjoy from the window of your passing car.
Routes To Take:
County Hwy E between Chippewa Falls and Holcombe - Designated "Rustic Road" in Chippewa County
Highway 93 toward Lacrosse (one of my personal favorites!)
Carson Park's winding roads
So, grab your friends and family and take them along on an all-new fall adventure this year! 
With the multitude of fun options listed above, there's no excuse not to set out on a new way to experience the beauty of autumn. Don't forget to use #CaptureEC to bring us along in your Autumn Adventures.