Here's the lowdown for NYE in downtown Eau Claire.
Light Up Eau Claire is a special night to say goodbye to the old year and to welcome all the possibilities the new year brings. This year's Light Up Eau Claire festivities take place on Dec. 31, 2018 in downtown Eau Claire. Light Up Eau Claire is a night of music, fireworks and even a lantern parade to celebrate our artful city and add cheer to the winter chill. 
Here are a few Eau Claire Insider tips to help you make the most of this magical night:
1. Know which events are wristband exclusive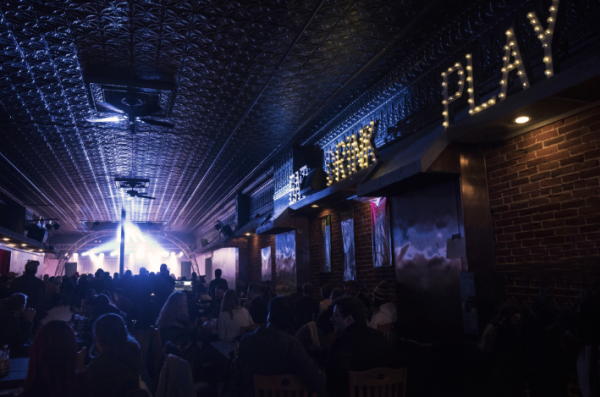 You can purchase a $15 ticket online (or $20 at the door) and have exclusive access to all the live music venues this New Year's Eve. This includes venues such as Dive, The Plus, Stones Throw, The Metro, Jamf Theatre at Pablo Center, The Rev, and The District.
If you're not 21, no worries. There are plenty of venues you can spend New Year's Eve at as well for only $10 (or $15 at the door). These venues include the Children's Museum, ECDC and Micon Cinemas.
If you feel like putting on your fancy pants, there are also $55 and $125 all-inclusive wristbands for the Light Up Eau Claire New Year's Eve Gala. Information about these can be found here. 
2. The fireworks show starts at midnight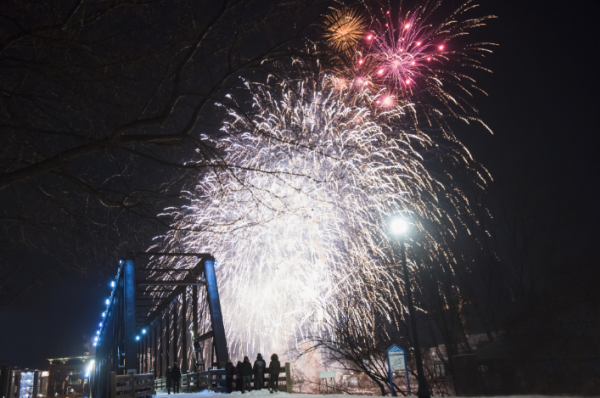 Downtown Eau Claire will have hands down the best viewing for the 8-minute fireworks show that begins at midnight. The fireworks will be shot at the confluence of the Chippewa and Eau Claire Rivers, so grab a spot at Phoenix Park, the Plaza or one of the many bridges and enjoy the show! 
3. There is a lantern parade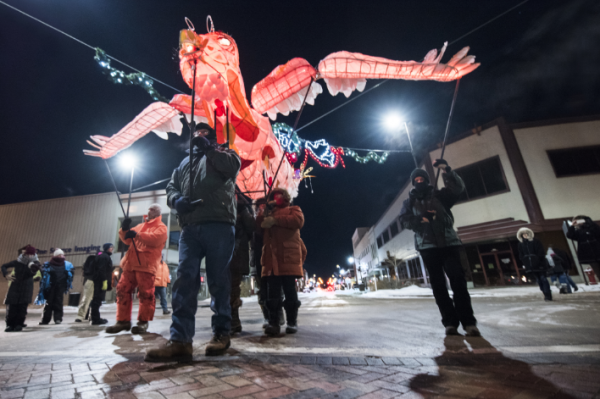 This free event is a fun way for everyone to celebrate the new year. The Lismore Lantern Parade starts at 6 p.m. at the Experience Center, which is at the corner of Gibson and Graham. This is an all-ages event, with participants carrying their lanterns through the streets of downtown Eau Claire.
This year the theme is Dragon of the North and Pam Rindo, the commissioned artist, will be revealing her lantern at Light Up Eau Claire. You won't want to miss this. About those lanterns…
4. Several lantern-making workshops are available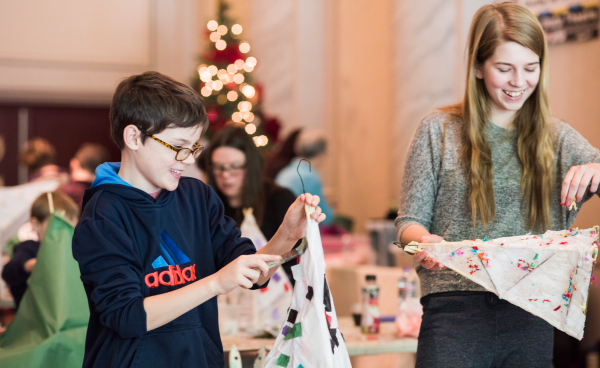 Check out the Light Up Eau Claire event page for a complete list of workshops. If you can't make any of these, no worries! You can make your own at home or buy one at the Experience Center, starting at only $5. Enter your lantern in a contest for a chance at awesome prizes. 
5. BMO Harris Bank is hosting the most elegant soiree of the evening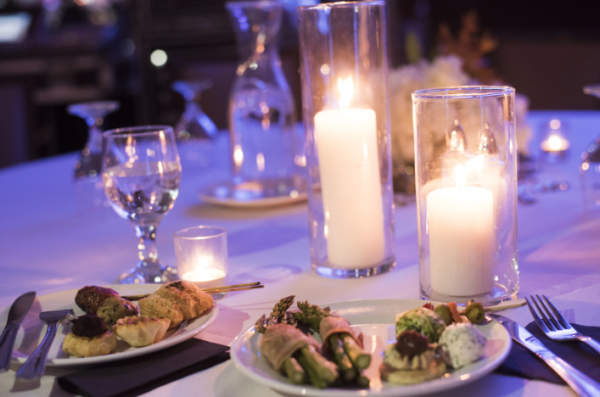 The New Year's Eve Gala, sponsored by BMO Harris Bank, starts at 6 p.m. This is an elegant party featuring delicious food and fantastic entertainment. Tickets for access to the full event at The Lismore Hotel are $125 and include dinner, live music and a can't-miss view of the fireworks display at midnight. A $55 Light Up Late Night ticket sets you up with appetizers, access to live music and prime fireworks viewing. Admission for Light Up Late Night starts at 9 p.m.
So now that you know a little bit about what to expect, we look forward to seeing you this New Year's Eve at Light Up Eau Claire.
Make sure to take a lot of pictures throughout the night and share them with us using #CaptureEC.