1. Holiday Spirit
Santa's in town! Runners, volunteers and staff were lucky enough to hang with Santa before and after the race. He even participated in a 50-yard dash after the 5K. And he was sure to give everyone an update on how pre-Christmas preparations are coming at the North Pole. Participants also enjoyed making ornaments, decorating cookies and singing along to Christmas music in the lobby at Prestige Auto. It was a great way to welcome the holiday season.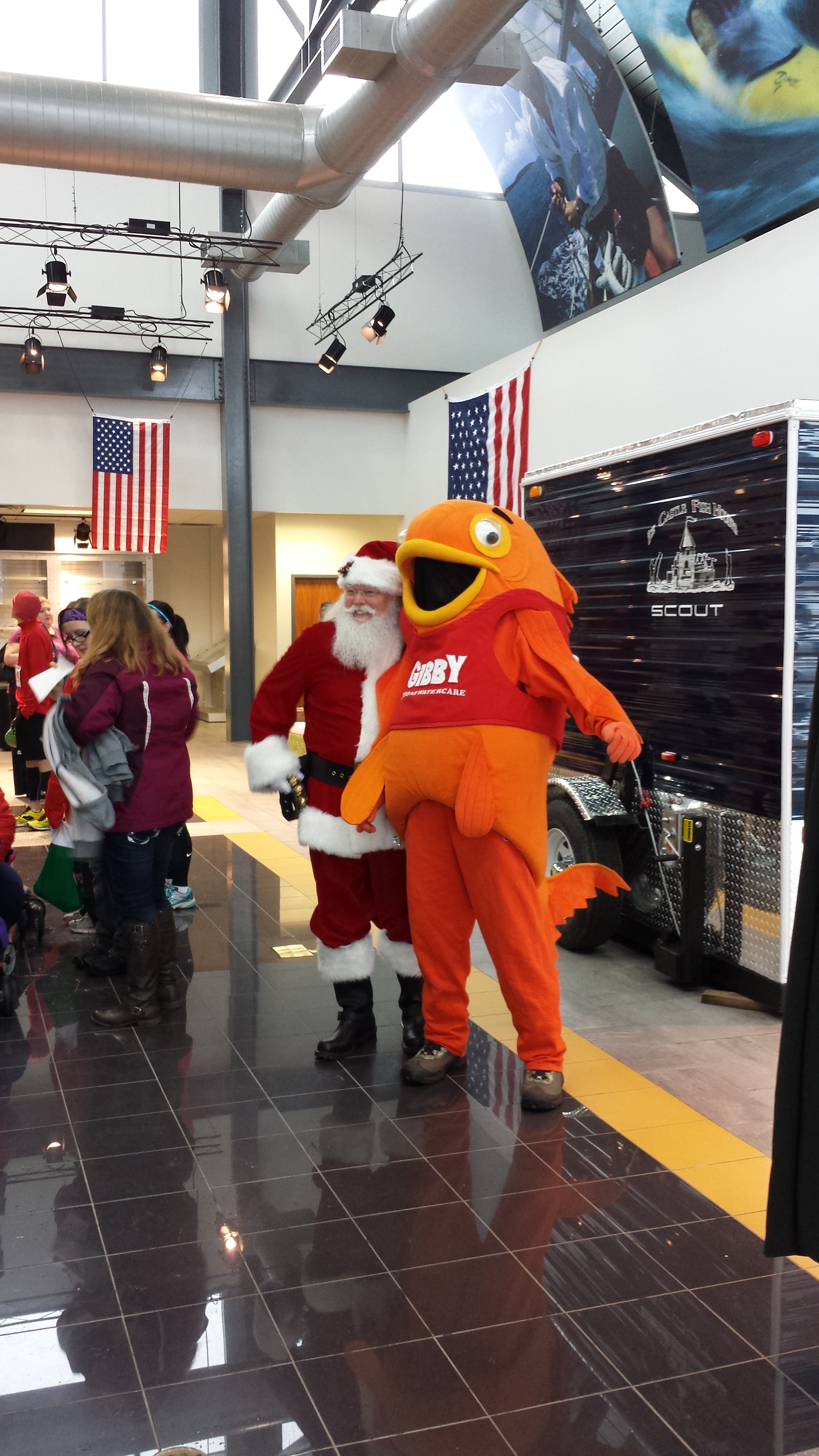 2. Community Involvement
Six nonprofits volunteered at the event: the Salvation Army, the Humane Association, Feed My People, Toys for Tots, and Lutheran Social Services. The Aleva Strum FCCLA also got involved by collecting pledges to donate toward infant loss. This shows how dedicated the community is to helping others and supporting a good cause. Several great drop box sponsors also got involved. Dunn Bros donated coffee, Twisted Pantry served up a tasty hot chocolate bar, Optimum Therapies provided free massages and Gibsons Watercare handed out water bottles. And don't forget about Gibby the Goldfish who enjoyed meeting and taking pictures with the participants. The run brought in 100 pre-registered participants and hit almost 200 by the day of the race. They hope to hit the 400 mark next year by building more media connections within the community.
3. Staying Active
Participating in a 5K is a great way to get active! Whether you are a runner or would rather walk, getting outside and participating in a fun, active event is a great way to show your body some love. This time of year, it can get pretty cold out there but runners lucked out. The temperature was above freezing and everyone was able to stay warm.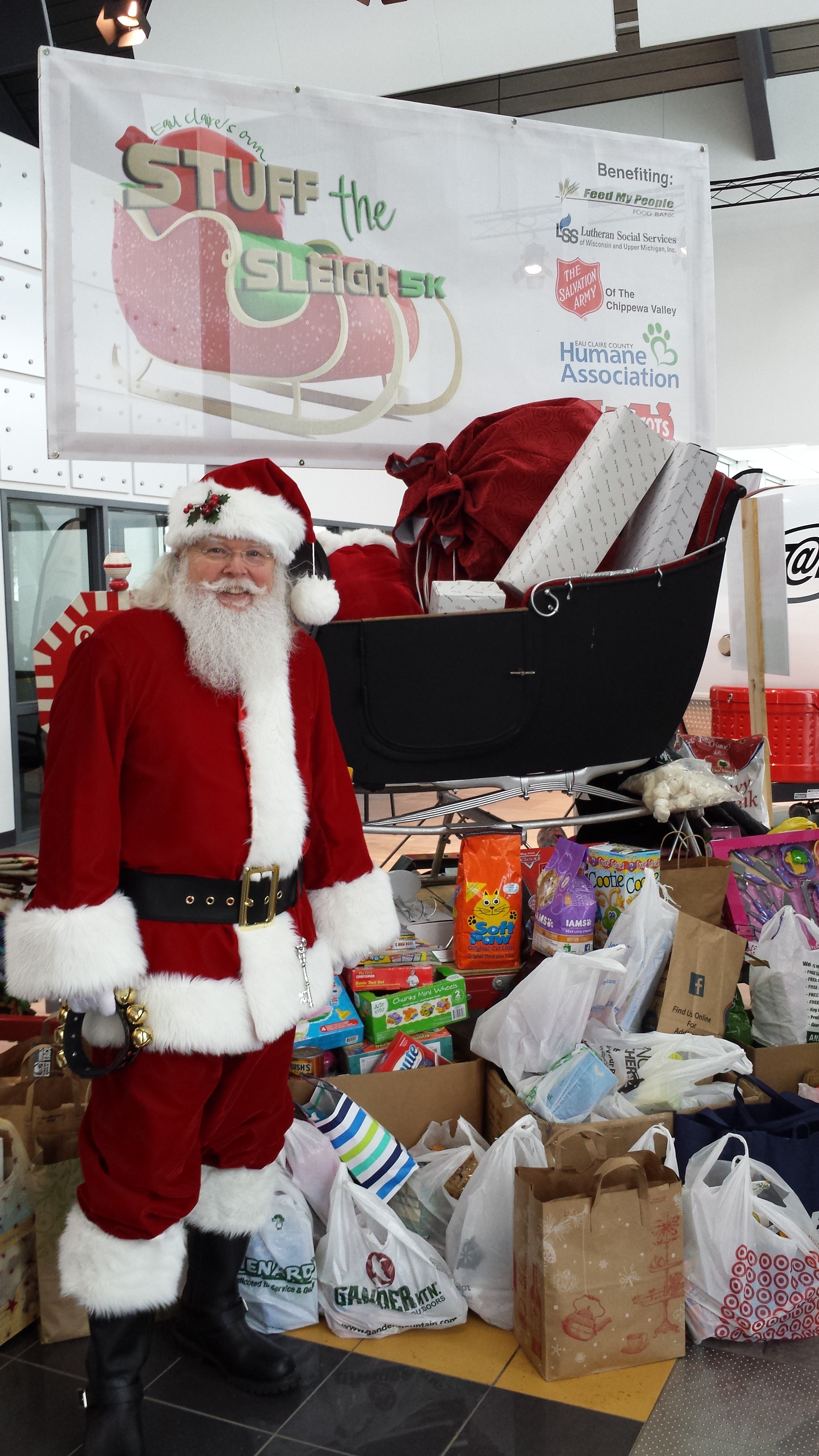 4. Giving Back
This event was all about stuffing the sleigh! Participants were asked to donate at least two items. This could include non-perishable food items, baby and personal hygiene items, monetary donations and blankets, food, toys and litter for animals. It was amazing to see how many items participants brought in. All donations supported the volunteering nonprofits.
5. The Staff and Volunteers
Plan Ahead Events of Eau Claire put on this event. I was fortunate enough to meet one of the owners. She said that her and her husband started a franchise of Plan Ahead Events because they wanted to get involved in planning events that supported the community. Sometimes as business owners it can be difficult to give back and they wanted to participate in a cause that made a difference in the community. I also met a first-time volunteer from the Salvation Army. The passion she had for helping others solely for the purpose of giving back was inspirational. It is these people who help make our Eau Claire community so special.
All in all, this fun and festive 5K is a must-do holiday event for members of the community. If you didn't make it out this time, be sure to get involved next year!