Sharpen those pencils, Eau Claire! It's NaNoWriMo time.
Some of you are probably asking, "NaNo what?" (Don't worry...I was in the same boat last year.) NaNoWriMo stands for National Novel Writing Month and is a free creative writing program open to everyone. Once upon a time, 21 writers got together and decided they wanted to write 50,000 words (about a good size novel) in 30 days, which ultimately created this wonderful month long event! Fast forward 18 years later, the challenge has been taken on by hundreds of thousands of people all around the world (including Eau Claire!), producing billions of words every November. Holy words!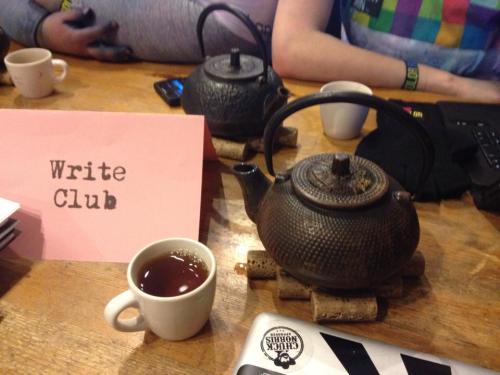 This November, take part in the challenge by joining other Eau Clairians (like me!) as we write ourselves into being novelists! Not sure if it's for you? Here are five reasons why you (yes, you!) should get out your pen and paper this November, whether or not you're looking to write the next great American novel.
1. Get to know other writers from the Valley!
Writing can be a bit lonesome, especially if you're looking to reach 50,000 words in a month. So why not hunker down with others to crank out that novel? The L.E. Phillips Memorial Public Library is hosting "How to Tackle National Novel Writing Month" on Thursday, October 20th at 7pm where Aimee Johnson, fellow participant for 10 years, will share with you tips and tricks to winning NaNoWriMo. The library will also have a Kick-Off Party on Saturday, October 29th from 1-4pm where you can meet other NaNoWriMo participants, get your questions answered, play some games, and figure out what you want to write. Don't forget to pick up your official NaNoWriMo swag!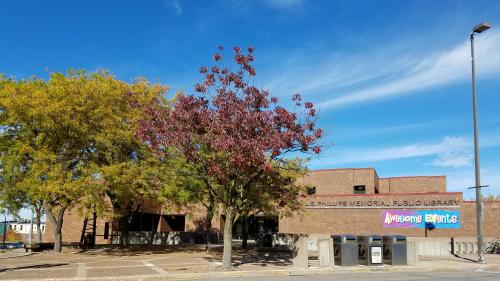 2. Win some cool prizes!
Yes, that's right. You can earn virtual badges along the way for completing certain tasks (e.g. joining our very own chapter, WriMos of Eau Claire). When you've reached 50,000 words by the end of the month, you've won NaNoWriMo. Anyone and everyone can be a winner! NaNoWriMo has a number of sponsors that offer lots of goodies for winners and all participants. You can create an account and check out all the details here.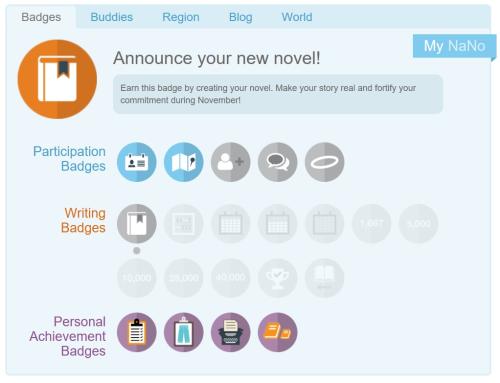 3. Build a good habit!
Research shows that writing can help relieve stress and can lead to positive self-awareness. During the month of November, there will be several write-ins happening at local places like Acoustic Cafe and UW-Eau Claire. Here, you'll be able to join other WriMos as you work on building this habit together. Check out the schedule for write-ins here.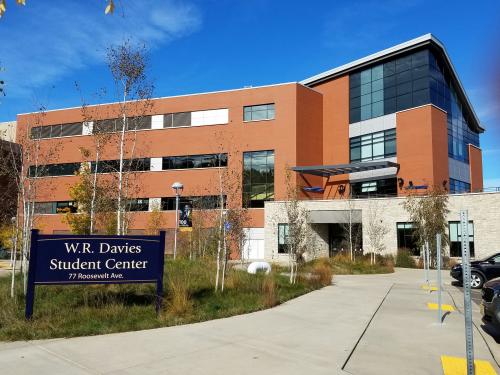 4. Support a good cause!
WriMos of Eau Claire is hosting its very own Night Of Writing Dangerously right here in Eau Claire on Saturday, November 19 from 10pm - 2am at the Unitarian Universalist Congregation. It's $10 to attend this fun event where there will be word sprints, prizes, and a candy potluck! The money goes back to support NaNoWriMo, which helps individuals all over the world achieve goals and discover their own voice. Last November, there were over 350,000 participant novelists and 80,000 young writers participants!
5. We're all storytellers.
The great thing about NaNoWriMo is that you don't have to win it to tell your story. I mean, 50,000 words is a lot! That comes down to 1,667 words a day. Every single day. That's about 3-4 pages, single spaced. The good news? Make up your own rules! Instead of focusing on your word count, maybe challenge yourself to writing a poem or committing to 200 words every day. Whatever you do, keep writing!